Frances Noreen Schofield W310523
October 3, 1924 - April 23, 1945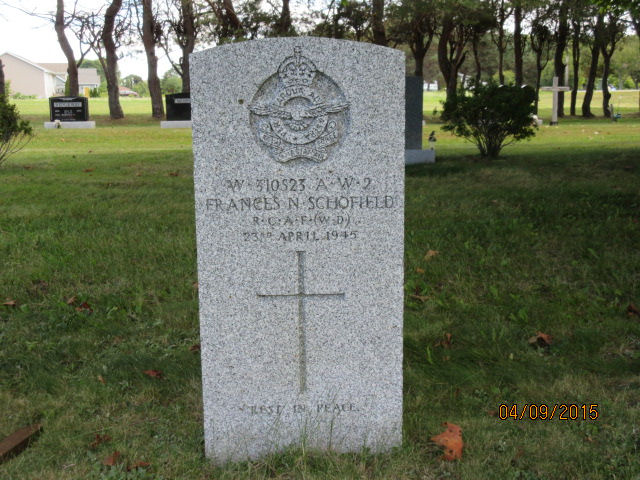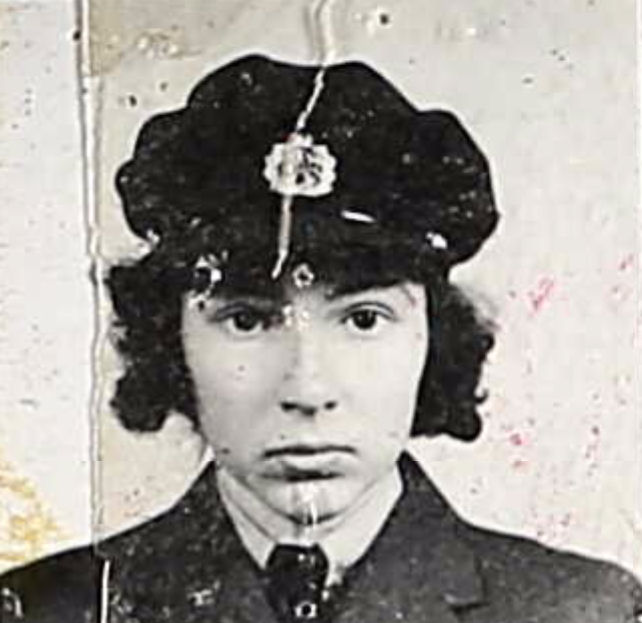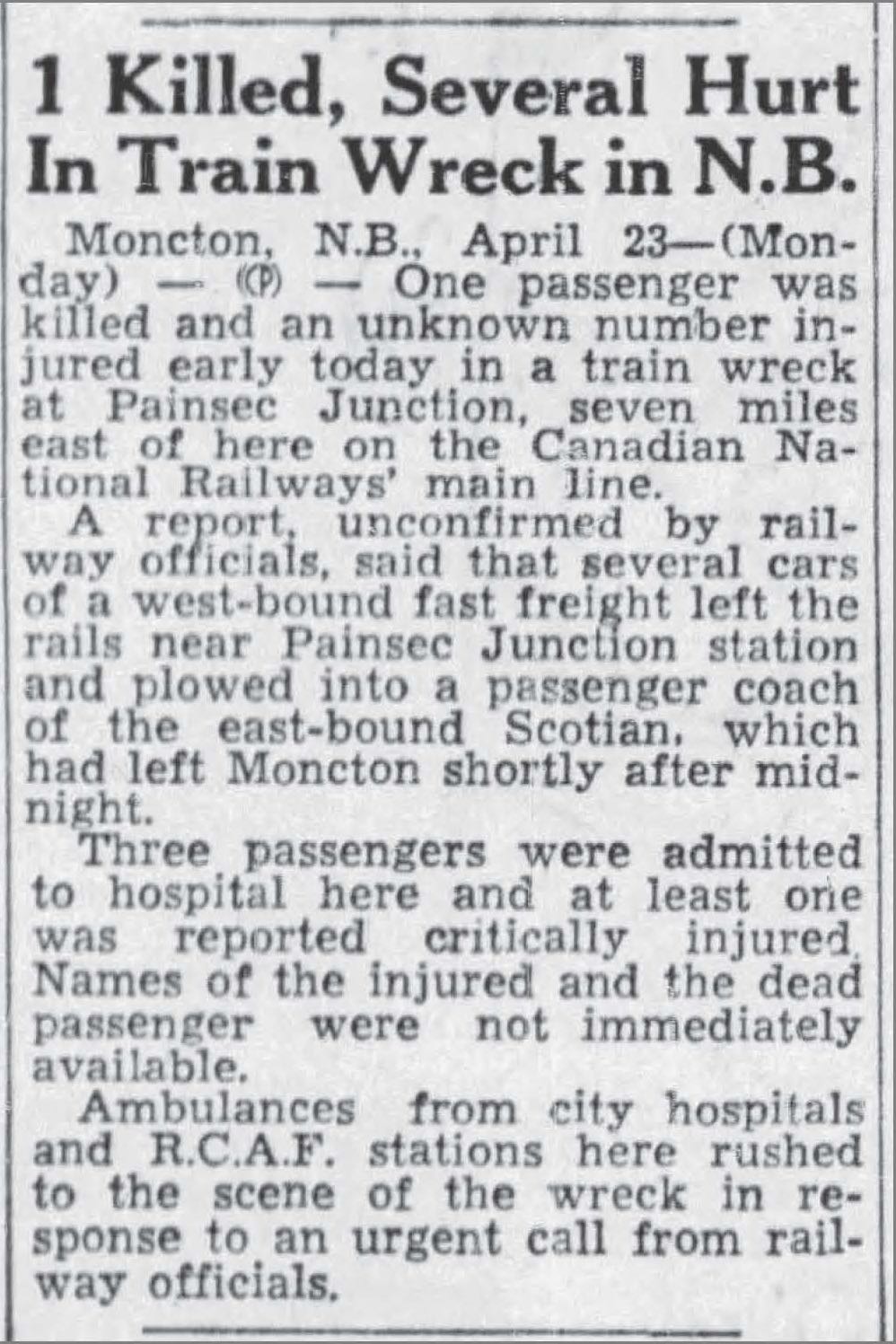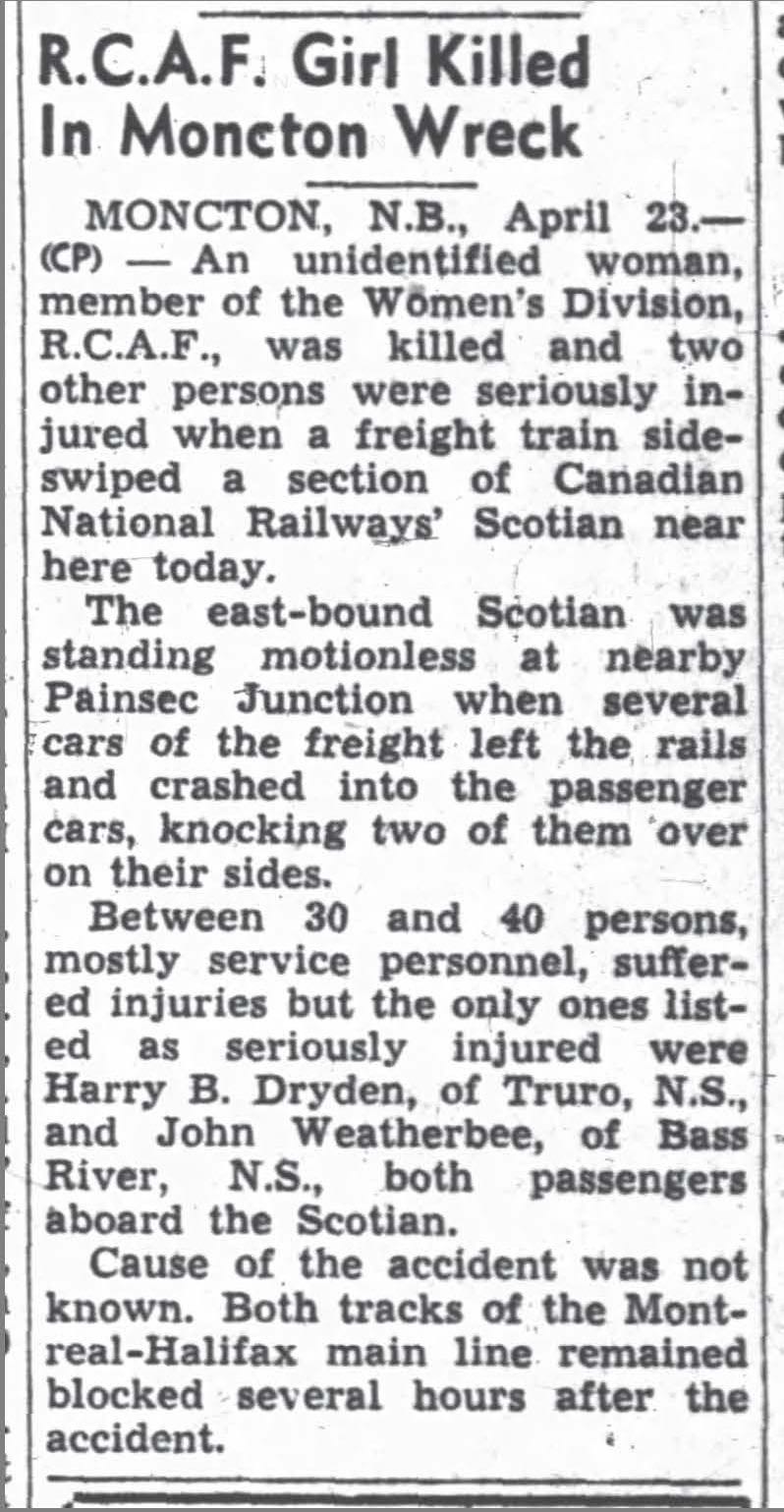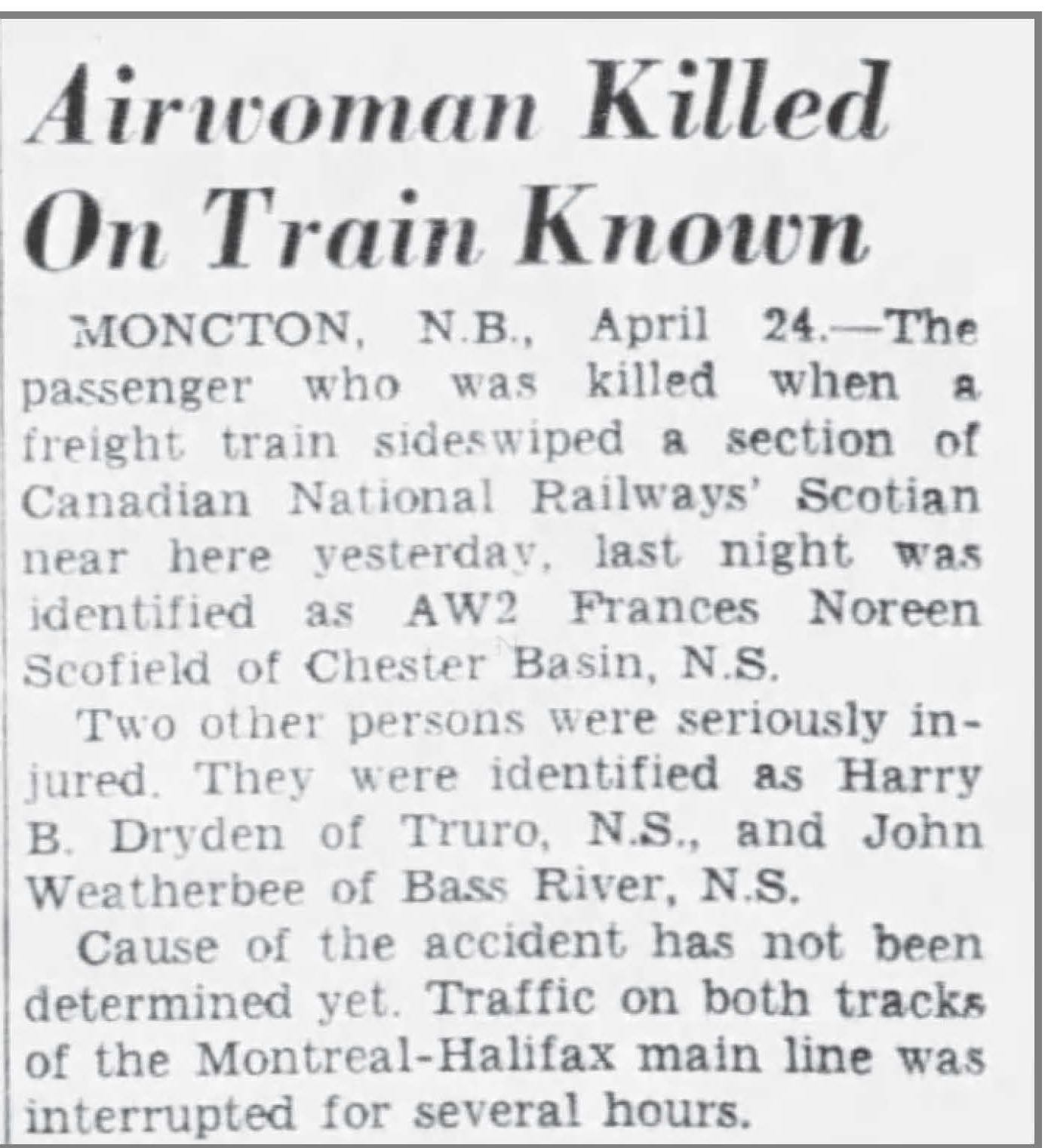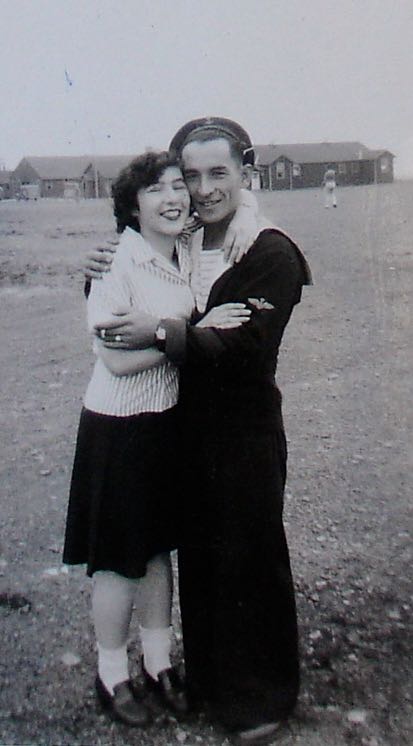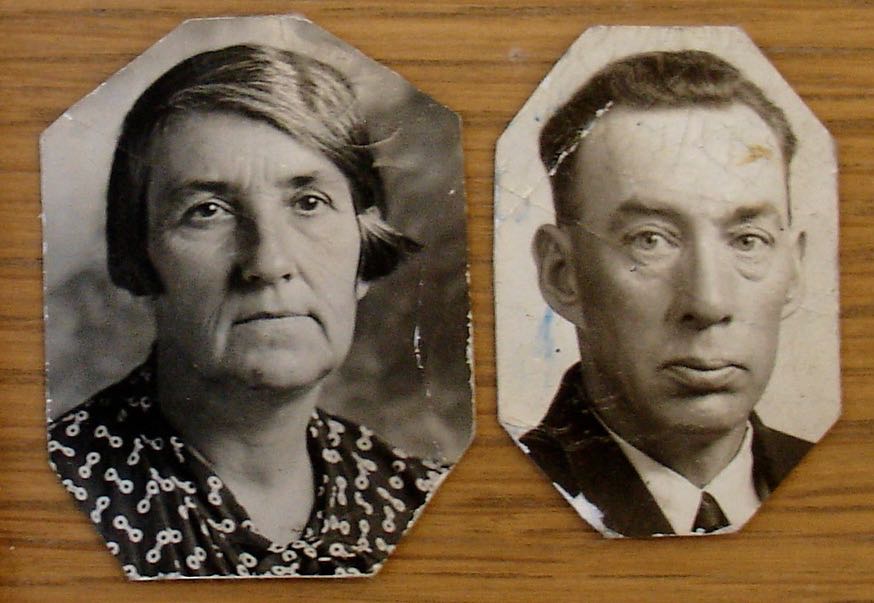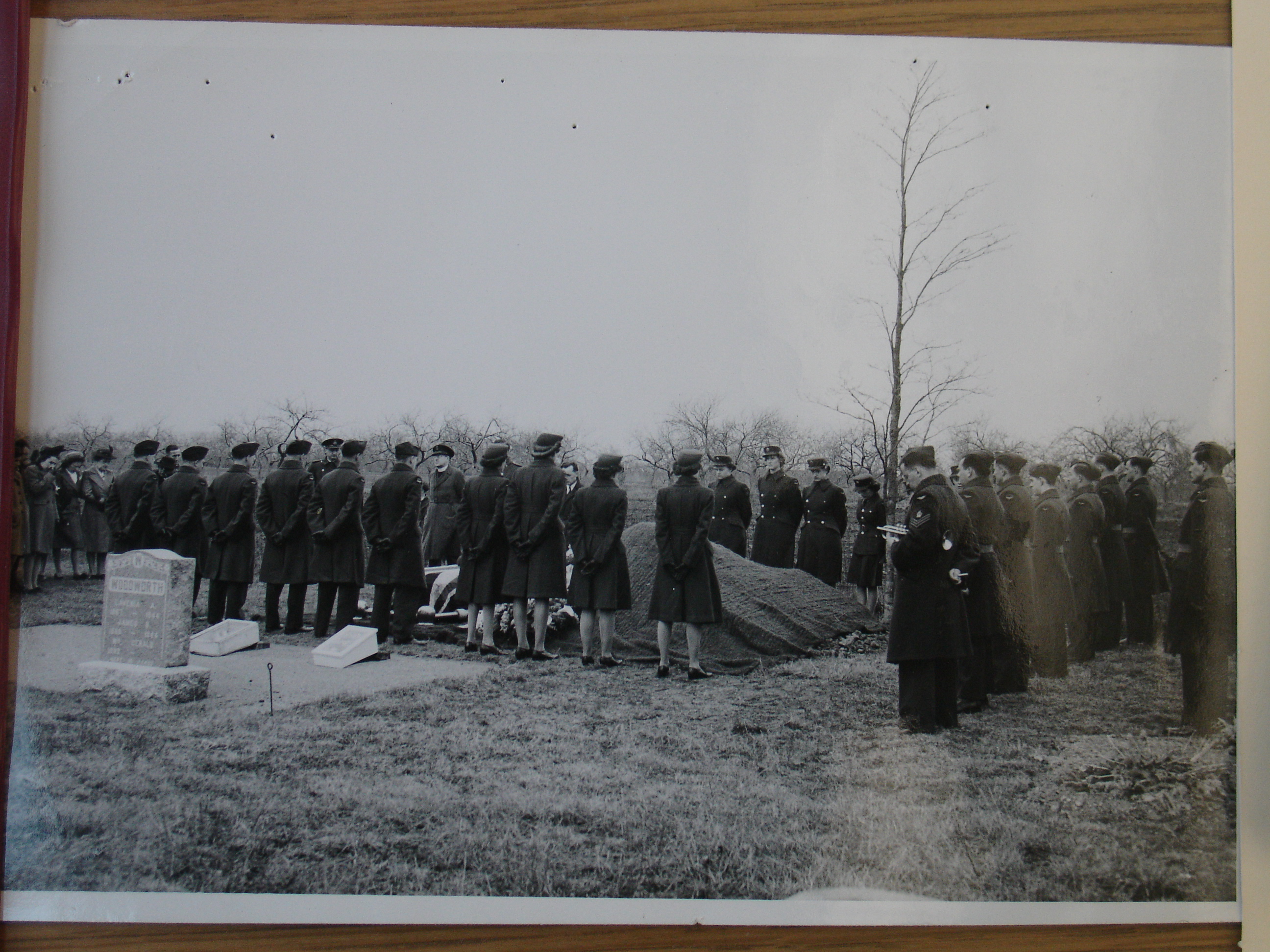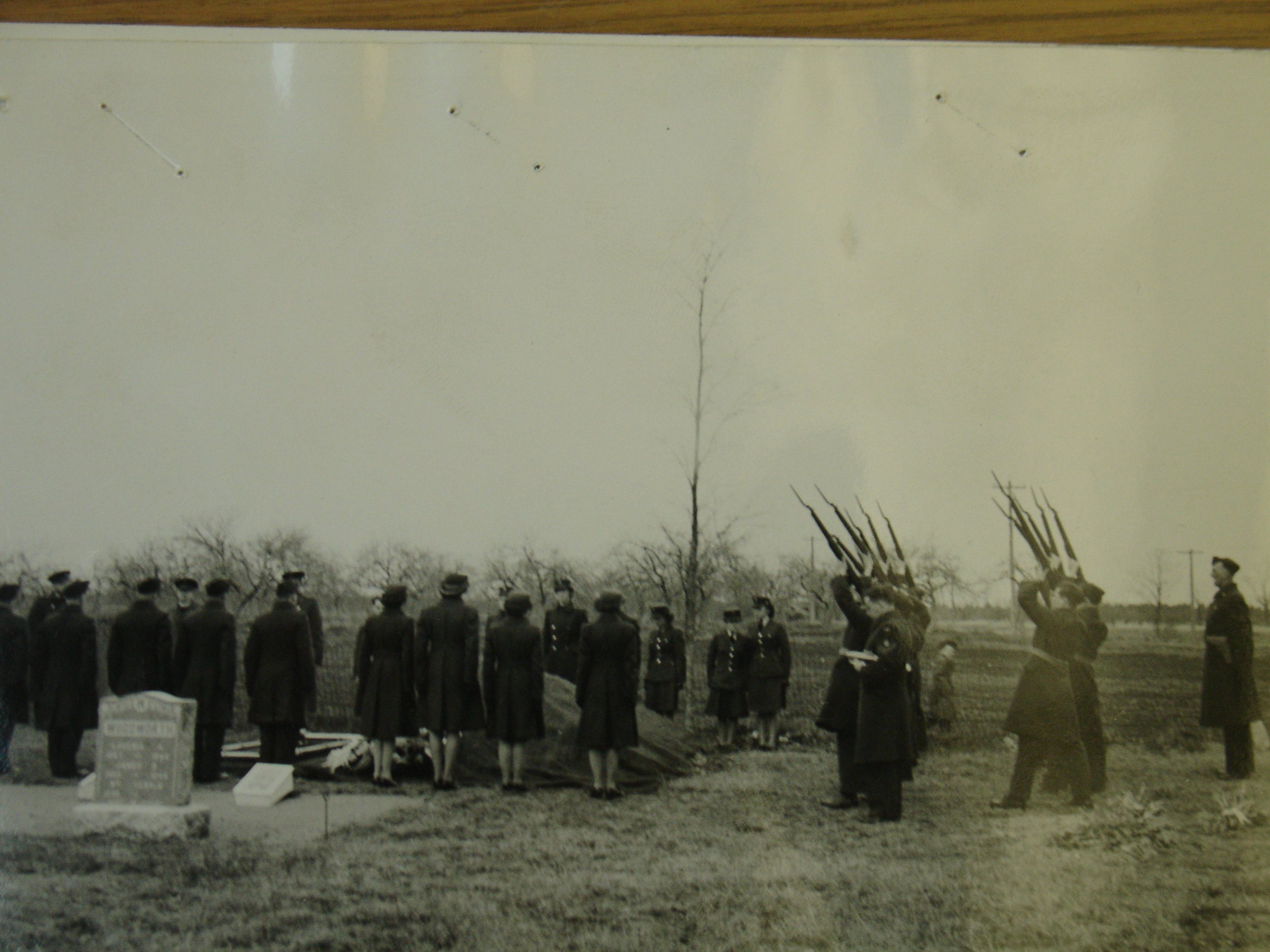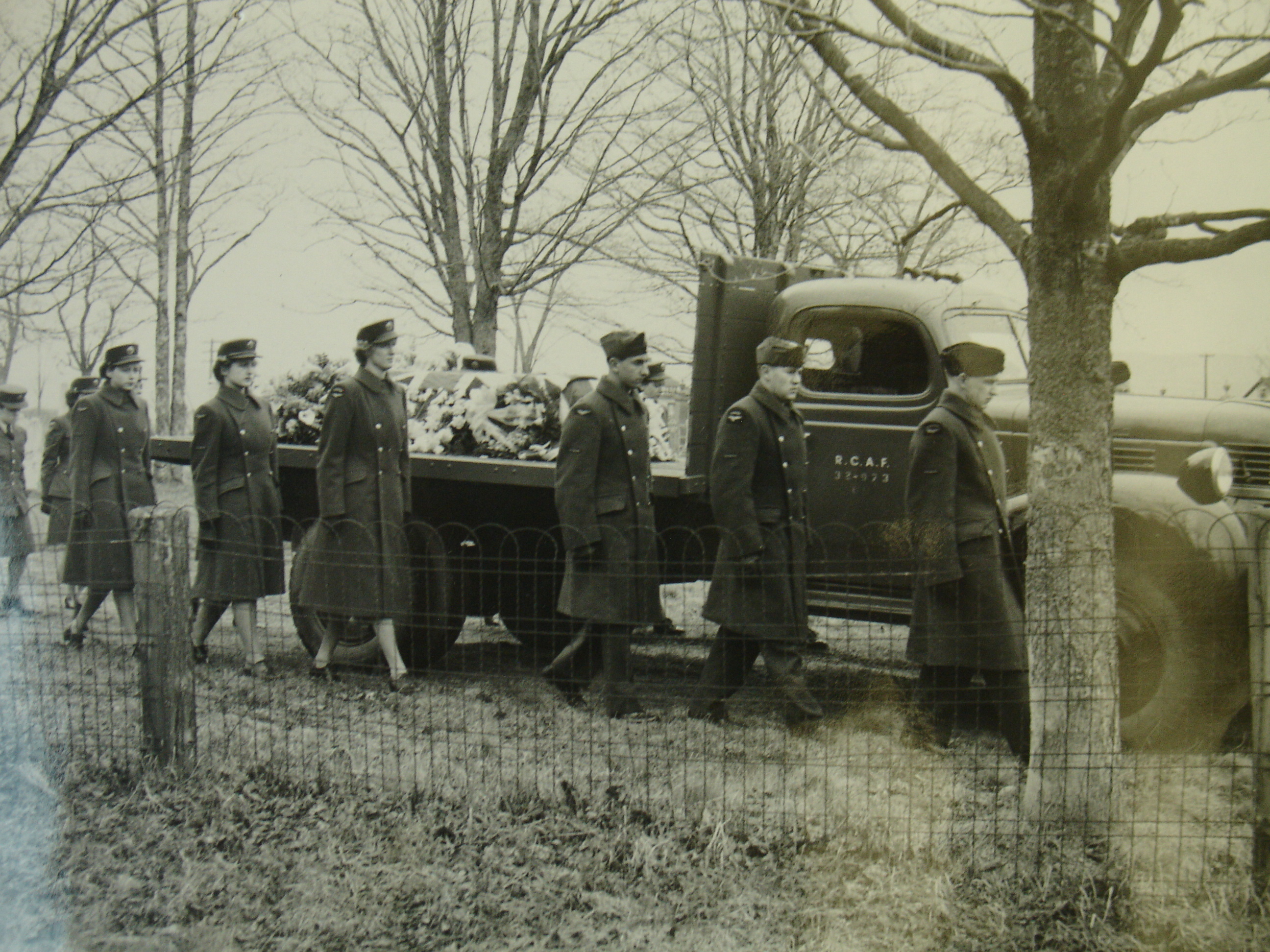 RCAF Women's Division
Born in Nictaux Falls, Nova Scotia, Frances Noreen Schofield was the daughter of Arthur Vernon Schofield, a section foreman for the railway, and his wife Minnie (nee Dugas) of Chester Basin, Nova Scotia. She had three brothers, David Albert, 12, Walter Stephen, 22, and Douglas Verdun, 26, and three sisters, Arlene Pearl, 15, Margaret Elizabeth 17, Phyllis Mariole, 24. The family was Baptist.
Frances had a Grade XI education; she was an unemployed student when she enlisted with the RCAF (WD) at No. 16 Recruiting Centre, Halifax on March 16, 1943.
She was assessed. "Alert type, but somewhat young and immature. Suitable for airforce duties." She was recommended for Standard Tradeswoman and selected for Clerk (Gen) Special. She stood 62" tall and weighed 114 pounds. She had dark brown hair and brown eyes. Frances enjoyed dancing, skating and reading.
Training and Postings:
No. 15 Recruiting Centre, Halifax, March 18, 1943
No. 7 Manning Deport, Rockcliffe, Ontario: March 24, 1943
No. 2 Composite Training School (KTS), Toronto: April 22, 1943
No. 9 Bomb and Gunnery School, Mont Joli, Quebec: July 2, 1943 until April 22, 1945
On April 23, 1945, while Frances was heading home on furlough, the Canadian National Railway train she was aboard was sideswiped by a freight train at Painsec Junction, seven miles east of Moncton, New Brunswick. "The Ottawa Journal reported, "An unidentfied woman, member of the RCAF (WD) was killed....The east bound Scotian was standing motionless at nearby Painsec Junction when several cars of the freight train left the rails and crashed into the passenger cars, knocking two of them over on their sides. Between 30 and 40 persons, mostly service personnel, suffered injuries, but the only ones listed as seriously injured were Harry B. Dryden of Truro, NS and John Weatherbee of Bass River, NS, both passengers aboard the Scotian. Cause of the accident was not known. Both tracks of the Montreal-Halifax main line remained block several hours after the accident." Frances was the only passenger killed. (Skull injury -- fracture, brain laceration.) "Ambulances from Moncton's hospitals and RCAF stations rushed to the scene of the wreck in response to an urgent call from railway officials," reported the Montreal Gazette.
The RCAF Investigation Section, Provost and Security submitted a report on May 1, 1945. ALLEGATION: The trains of the CNR collided and as a result, the subject airwomen sustained fatal injuries. ACTION TAKEN: DAPM and Service Police accompanied Medical and Nursing Personnel to scene. NARRATIVE: At approximately 0020 hours on 23 April 1945, freight train No. 407, west bound, left rail at mileage 117, Painsec Junction and collided with three passenger cars on train No. 60 at rest at that siding. At approximately 0110 hours, the Orderly Officer of No. 1 Y Depot was called by City Police, Moncton, asking for assistance, particularly all the Medical Staff and ambulance. The DAPM arrive a moment after the conversation. The Duty MO was contacted and the DAPM attempted to ascertain from the City Police exactly where the accident occurred. At the same time, he ordered the RCAF City Patrol to stand by as the exact location could not at that time be determined. The Service Police, DAPM, and the ambulance proceeded to the above mentioned junction. It was discovered that the wreck was within a half mile of where a side road from the Shediac-Moncton Road intersected a main line with the CNR. On arriving, it was found that the injured cases were already moved by stretcher parties to ambulances belonging to the RCAF Station, Lakeburn. The work was carried on by ambulance of this Depot. The MOs and nurses of this station were not required and retuend to this unit at approximately 0400 hours. The RCAF/SP Town Patrol, after satisfying themselves that all was correct, returned 20 minutes later. The DAPM returned with Chief of City Police at approximately 0400 hours as it was impossible to contact the Depot by phone and an assisting party were standing by. The following casualties took place: W310532 AW2 Schofield, F. N., proceeding on leave to Chester Falls, NS -- killed outright. Injured: 9 - Navy, 18 - Army, 18 - Air Force, 7 - Civilian. A great deal of credit has been given to the members of the Armed Forces on the train for the prompt action taken by them under the direction of an RCAF doctor. A suitcase, property of AW2 Schofield, was brought to this Depot by an ambulance and headed over to the Station Adjutant who forwarded it, together with a cardboard box to the airwoman's parent unit - RCAF Mont-Joli, PQ. These articles were forwarded by CNR Express....Further to AW2 Schofield's purse, no evidence of pilfering was noted by DAPM, nor has he heard of any suggestion of pilfering from the Civilian Police who were present at the scene prior to the arrival of the RCAF Police." F/L H, V, Acland, DAPM
On receipt of AW2 Schofield's pouchette at Eastern Air Command HQ, it did not contain any money other than a few coins, which to the investigator, seemed unreasonable, as Frances had been travelling on her leave and would have needed money. April 30, 1945: "Cpl Wilkinson was in possession of the pouchette and stated that he found it in the vestibule of the car he had been searching. He also stated that it has been open when he found it with contents scattered among broken glass and rubble in the vestibule...there was a billfold...and it was decided that AW2 Schofield had her money in her clothing or finally that some unknown person had removed the money from the purse. The latter reason seemed more likely owing to the condition in which the pouchette was discovered...May it be particularly stressed that all accident victims had been evacuated before our arrival, also that the pouchette was the only article of personal or any other kind of baggage which appeared to have been overlooked in either of the two cars. Nothing further can be said which might enlighten the fact as to whether AW2 Schofield's purse contained any money." Sgt Calaghan, RCAF Service Police, Moncton, NB
In November 1945, a letter was written in regard to the accident. "There is just a possiblity that this investigation was never finished as S/L Hogan was retired from the Service very shortly after May 3, 1945 and his successor might possibly have forgotten this investigation entrusted to S/L Hogan." In AW2 Schofield's file at the Library and Archives Canada, Ottawa, there were the RCAF Special Police reports.
Cpl H. J. J. Hayes, Eastern Air Command RCAF Service Police, Train Patrol stated, "At the time of the collision, I was passing from one car to the other, of which two were overturned, checking passes; I was thrown against the door and receiving leg and back injuries, but not considering these injuries so serious as those that were bleeding. I helped as best I could to get injured personnel out of the wrecked cars. These persons, including myself, received first aid which was given by two Service and several Civilian doctors and nurses...I returned to Moncton...for leg treatment plus internal injuries. There were approximately 45 other Service Personnel in the hospital."
The RCMP also wrote up a report, which can be found in Frances's files through ancestry.ca. The RCAF utilized its information. An excerpt: "As far as could be ascertained, Train No. 60 was stopped on the south tracks waiting for the freight train to go by...it is thought that a wheel must have come off one of the freight cars or else the roadbed must have given way....approximately 50 persons received treatment for injuries with only one death...the deceased was identified by a pass found on her person...about 22 years of age...death taken place due to accident or mischance; no inquest into her death would be held."
LAC Aubrey D. Joudrey, stationed at No. 5 Equipment Depot, Moncton stated, "I was a passenger on the Scotian train in the early am of April 23, 1945....I was enroute from Moncton to my home at Mahone Bay, NS. Our train was stopped on the track and I had gone ahead to a forward car and got some soft drinks from the news agent. I had just returned to my own car and was sitting down when a crash came. I had not noticed that we were meeting another train. The car I was in was rolled over on its side. I was sitting in about the third seat from the rear of the car on the right hand side. I had seen the girl from the Women's Division of the RCAF who was killed, sitting in the same car as I was before the accident. She was sitting in about the second seat from the rear on the left hand side of the car. There was an airman sitting in the seat beside her, and she was seated next to the window. The side of our car was bursted right in and I came out through this opening after the accident. I saw the WD being lifted out of the car after it happened, but I did not see her after that. She was lying at the bottom of the car when she was picked up."
"Upon arriving at Moncton, NB on Train No. 2 for Halifax at 1030, April 24, 1945, the body of AW2 Schofield was placed on board in the baggage car en route to Middleton and Chester Basin. The deceased was escorted down by W310534 Cpl Murphy who is on Temporary Duty to see that the body gets to Middleton, NS where the funeral will be held. Cpl Murphy is to wait over for the funeral where another escort is to take over from Middleton to Chester Basin, where the body will be laid to rest." Service Police Train Patrolman, Cpl Joncas.
Mr. Schofield, 50 years old, noted on the estates form that he "paid considerable amount" for funeral expenses, but did not want expenses returned. Mrs. Schofield was 55 at the time of Frances's death.
Dated July 5, 1945, Mr. Schofield received a letter from the RCAF. "It seems to be the general opinion of the various CNR employees who have any knowledge of this accident that it was caused by a broken journal in one of the wheels of the freight car on Train No. 407. One thing is evident in any case that it was caused through some defect in the equipment, not through any negligence on the part of the train crews involved....your daughter was dead on arrival and it is not known at this unit (Mont Joli) if she was killed instantly or shortly after the accident."
In an extensive list of personal belongings, Frances had clothing, toiletries, make up, an introductory French book, a charcoal drawing, receipts for 5th and 7th Victory Bonds, 10 post cards, a photo album (empty), one brown cigarette case, one metal cigarette case, a green plastic cigarette case, one package of Players cigarettes, a Campbellton pennant, a broken flashlight, a broken watch bracelet, photographs, one noise maker, a black cross, an Egyptian note and one from India, some money from England and Panama, plus one pair of souvenier boxing gloves.
In her files at the Library and Archives Canada, Ottawa, discovered inside her id card were photos of her parents and a young man in a sailor's uniform, the name "Moe" on the back.
LINKS: