Grace Audrey Moulson W305964
January 24, 1918 - August 8, 1942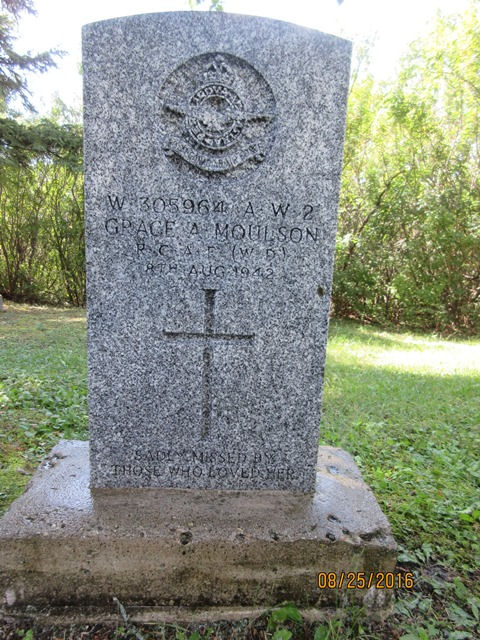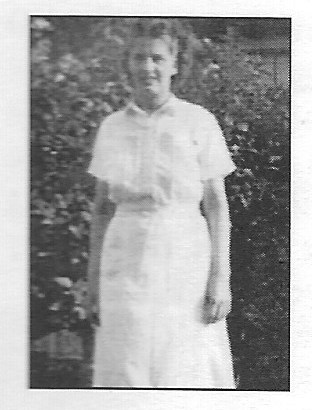 RCAF Women's Division
Grace Audrey Moulson was the daughter of William James Moulson and his wife, Kathleen (nee Mountain) Moulson of Rossburn, Manitoba.
On July 6, 1942, she was assessed by Interviewing Officer Flt Lt N. R. McGillis. "Has been secretary to the school board in district for three years. Manages her own hairdressing shop. Previously to that, she clerked in a store for nearly three years. Considered qualified. Pleasant appearance and personality. RECOMMENDED: Clerk Accountant." She stood 67 1/2" tall, weighed 147 pounds, had fair hair and grey eyes. She had a Grade X education.
She was taken on strength at No. 6 Recruiting Centre, Winnipeg, July 6, 1942, posted without leave without pay until August 12, 1942. She was then to have reported to No. 7 Manning Depot, Rockcliffe, Ontario on August 13, 1942. While waiting to travel to Rockcliffe, Grace returned home, where she fell ill.
On August 8, 1942, at 3:30 am, AW2 Grace Audrey Moulson died at her parents home in Rossburn, Manitoba, of complications from rheumatic fever: acute dilation of heart and pulmonary aedemia. She was buried two days later at the Solsgirth (St. James) Cemetery. She was 25 years and 7 months old.
Fl Lt. E. J. Christie, No. 6 Recruiting Centre, Winnipeg wrote a letter to the Administrator of Estates. "Personnel on leave without pay are not entitled to RCAF Pay and Allowance."
LINKS: