Mariette Francoise Y. C. Begin W01555
September 1, 1922 - May 14, 1945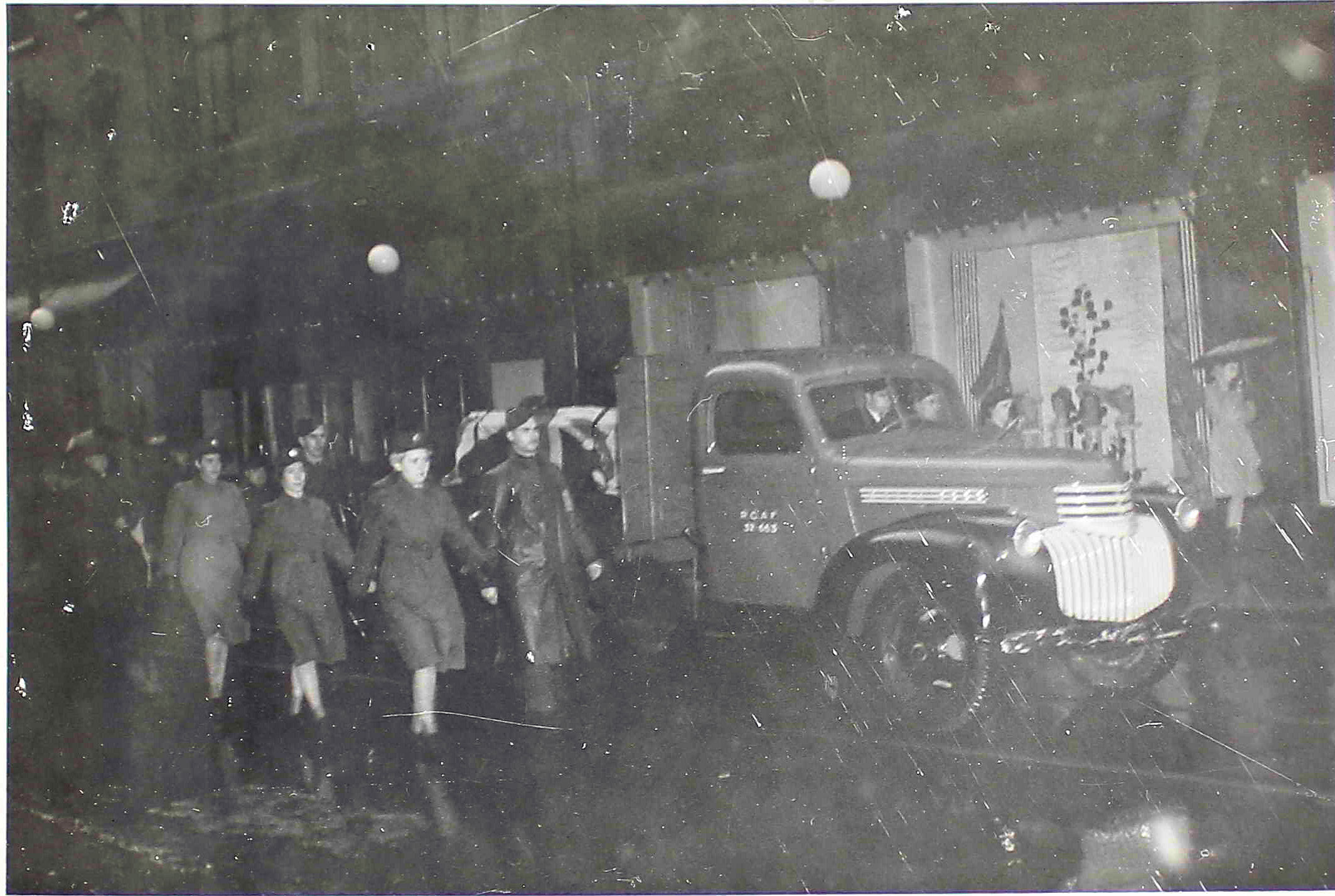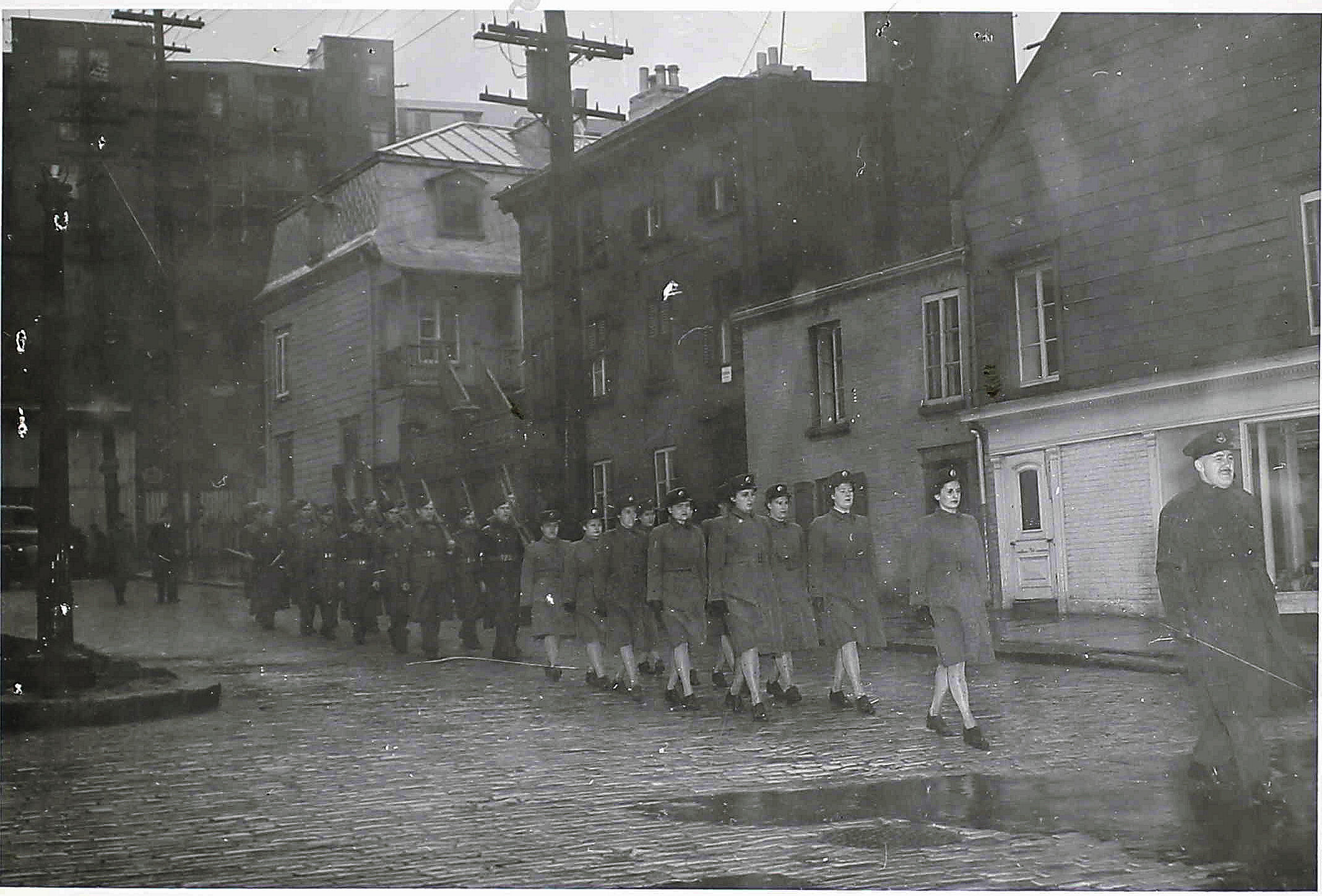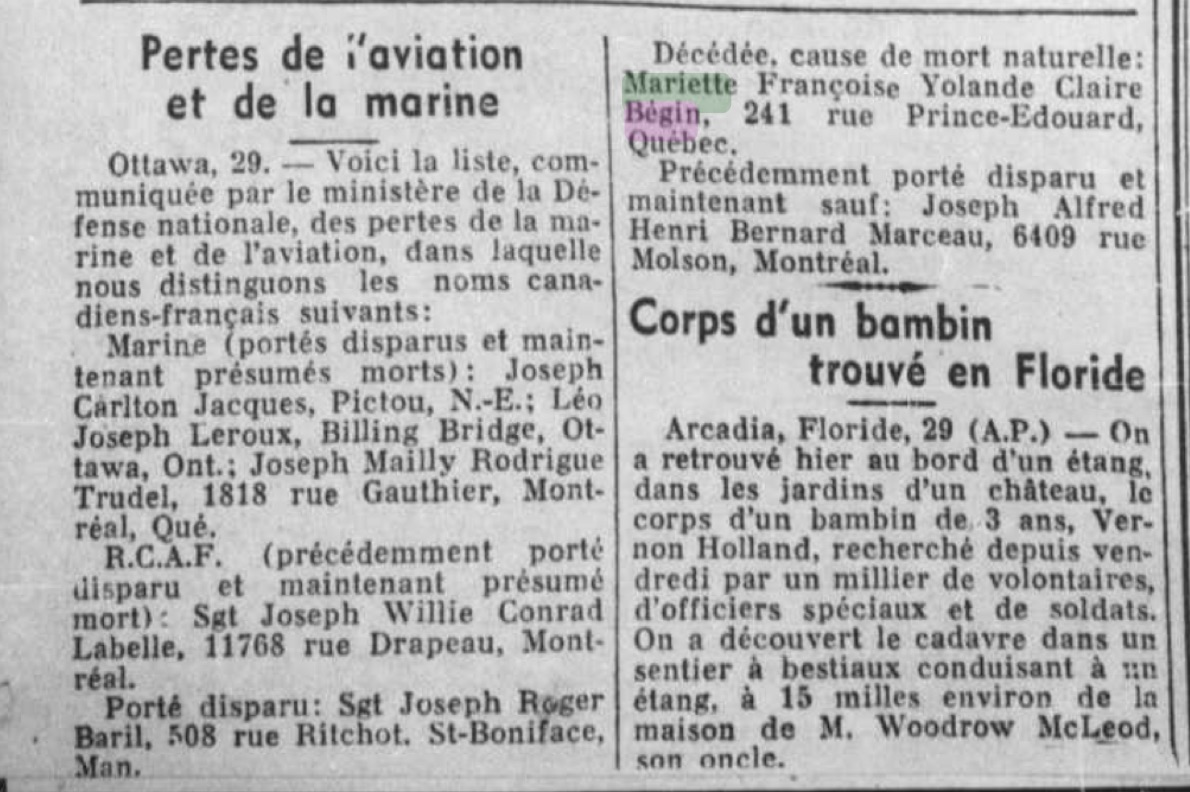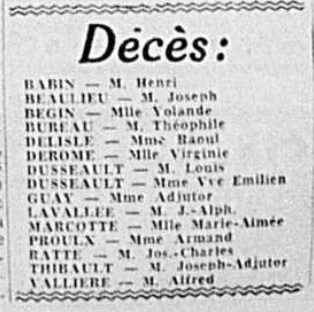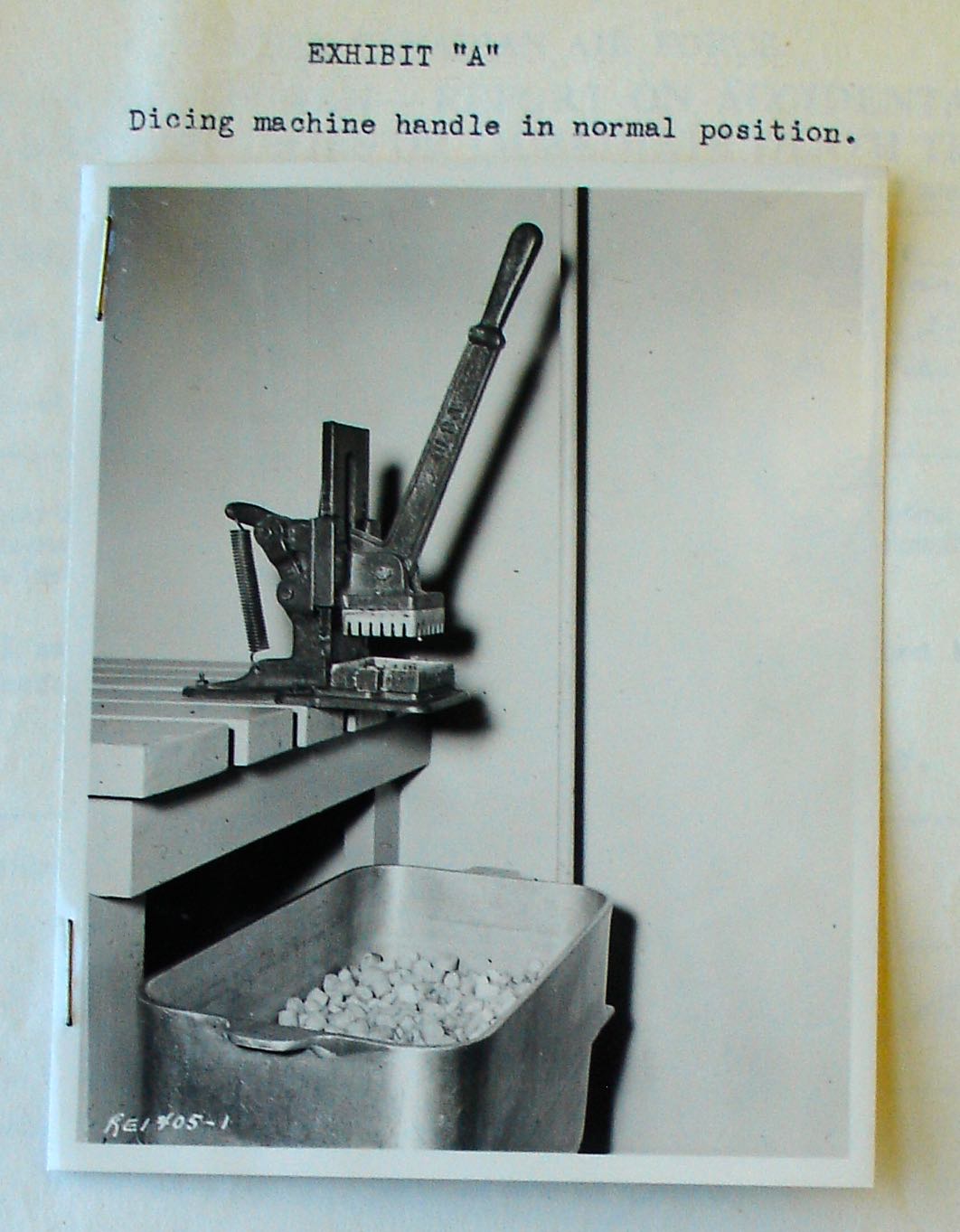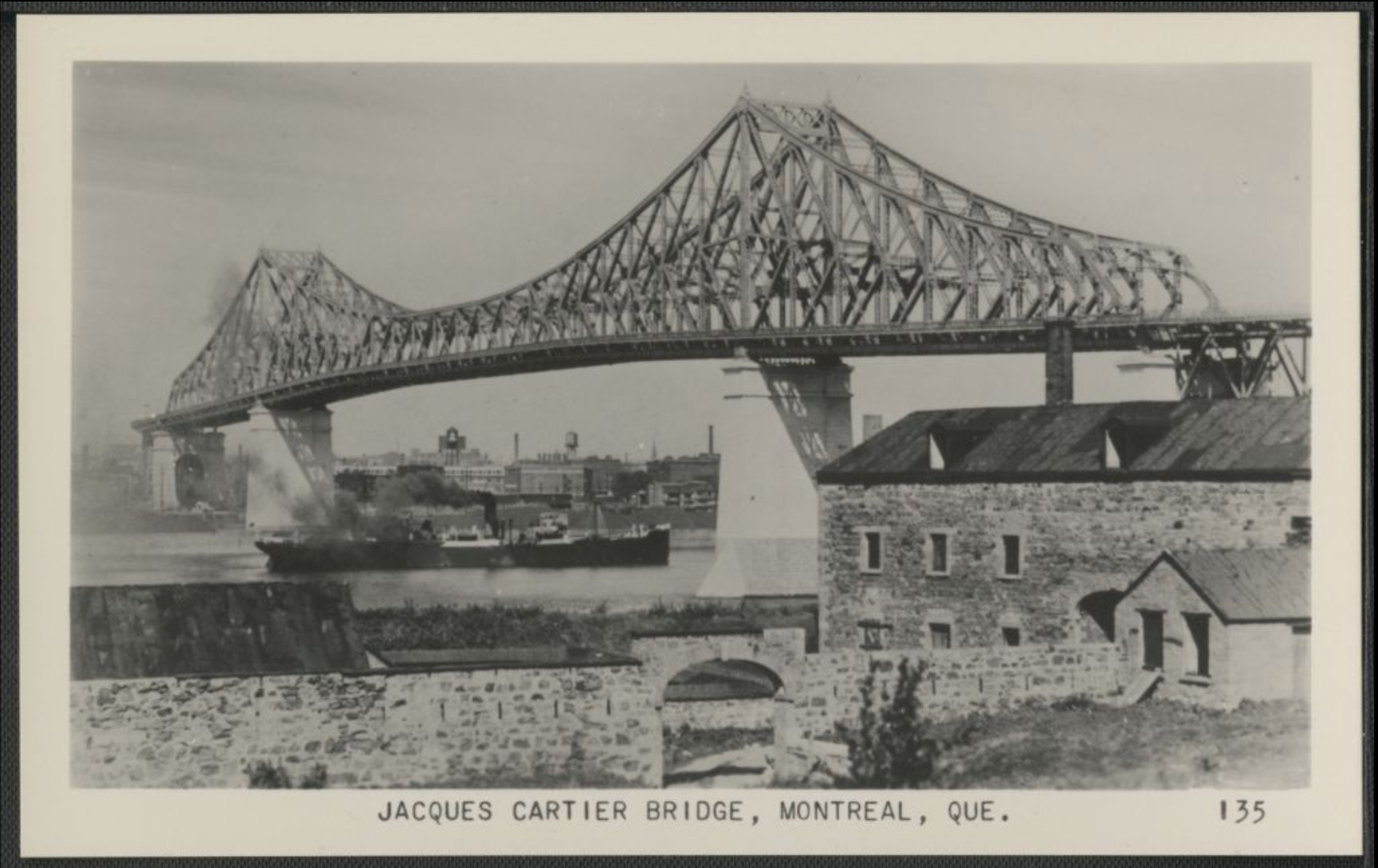 RCAF Women's Division
Mariette Francoise Yolande Claire Begin was born on August 1, 1922, daughter of Louis Henri Begin, electrician, and his wife, Berthe (nee Martineau) Begin. (Berthe passed away April 29, 1941.) Mariette had one brother, LAC Joseph Henri Paul 'Rogers' Begin (R206887), who died in England in 1944, when he was knocked down by a private motor car while off duty, one day after his 20th birthday. She also had seven sisters, aged 10 - 30: Madeleine, Gilberte, Jeanne Aimee, Pauline, Therese, Jeanine and Denise. The Roman Catholic family was from Quebec City, Quebec.
As a child, Mariette had jaundice, appendicitis, whooping cough and the measles.
She was a housekeeper, dressmaker and worked at the Dominion Arsenal, as a supervisor. Her brother, Rogers, worked at Arsenal St. Malo. Mariette wanted to be a stenographer after the war.
In Quebec City, Mariette enlisted in the RCAF (WD) in early August 1942. She stood 5' 3 1/2" tall, weighed 150 pounds, had dark hair and dark brown eyes. She spoke French fluently, with "English -- a little." "Woman with high calibre, better than average ability. Intelligent, good education and plenty of grit and backbone, keen and neat, sincere and earnest, excellent subject." She was recommended for Std Tradeswoman (F) (Equipment Assistant).
Leading Aircraftwoman Begin was sent to No. 7 Manning Depot, October 17, 1942, Rockcliffe, Ontario, then sent to No. 2 CTS, Toronto January 29, 1943. She started to wear glasses in February 1943. She returned to Rockcliffe on February 27, 1943 remaining there until June 24, 1943. She was then posted to No. 6 Repair Depot, Trenton, Ontario until November 1943. She was sent to Air Force Headquarters in Ottawa November 3, 1943.
LAW Begin was employed at the airwomen's kitchen at Princess Alice Barracks, Ottawa. On April 3, 1944 at approximately 11:30 am, she accidentally caught her finger in a dicing machine while dicing turnips, assisted by AC2 Alton Michael (R207343) General Duty. She was admitted to Rockcliffe RCAF Station Hospital and discharged on the 19th of April 1944. "I was operating a dicing machine with an airman when he closed it before I could remove my hand." She returned to duty on work of a light nature. On May 2, 1944, a Court of Inquiry was struck to investigate. LAW Begin said, "I was working in the vegetable room of the kitchen working the dicing machine with an airman cutting turnips when my finger was caught in the machine...I had been on duty since 0800 hours and due to leave work at 1600 hours...the machine was fixed on a bench worked by a handle which brought the cutter down onto the turnip. The airman came into the vegetable room and asked me if he could help. I said, 'Yes, you can put the turnips in the machine and I can pull the handle down.' I was working the handle for about five minutes...then the airman worked the handle. We changed over because it was hard work pulling the handle down onto the turnips. It was the first turnip I put in when the accident happened. I was not talking at the time of the accident and I was looking at the machine as I put the turnip in. The handle came down too fast for me to get it out. I had been working this machine for six weeks." S/O Annie Isabel MacArthur, Messing Officer stated, "LAW Begin was detailed to work on the machine but only the dicing machine when the necessity arose. She was not detailed specifically to be in the vegetable room, but to assist any place in the kitchen. The airman was on temporary duty here and the accident was reported to me at approximately 1315 hours after my return from lunch on 3 April 1944." A photographer was brought in to take pictures of the dicing machine. The Medical Officer, F/L William Edgar Apstead (C37383) stated, "On admission patient was not suffering from shock and on examining her right hand, the tip of the 3rd finger right hand had been traumatically amputated leaving only about 1/4 of the nail and the stump was raw. She was taken to the operating room and with local anaesthesia, a full thickness skin graft was taken from abdomen and sutured around and over the raw area. After ten days, dressing was removed and a good result was obtained." AC2 Michael stated that he was employed in the airwomen's mess on odd jobs, working the dicing machine with LAW Begin. "LAW Begin did not say very much but agreed to let me help. She did not explain the use of the machine to me but I understood it. I had used the same machine twice before. I was the only person to witness the accident. We were not talking at the time of the accident...I can only say it was lack of coordination. I watched the position of her hand each time when I pulled the handle down. I think LAW Begin must have just slipped her finger back again to adjust the turnip." "That the cost of the service occasioned by the injuries to LAW Begin of this date, is the sum of $20.40 being Service pay from 3rd April to 19th April at $1.20 per diem. There is no blame attached to AC2 Michael who was operating the dicing machine at the time of the accident...there should be practically no disabiity from this injury."
In October 1944, LAW Begin was listed as cook. LAW Begin had been having epigastric burning for ten months by this time. "Pelvic examination is difficult due to the obesity of the patient. There is some tenderness on deep pressure in the left lower quadrant." She was not fit for duty as of October 16, 1944. On October 27, 1944, she had a laparotomy, which is a surgical procedure involving a large incision through the abdominal wall to gain access into the abdominal cavity. "Mid-line subumbilical incision. Pelvis was explored...both tubes and ovaries were bound down with...adhesions...several small cysts." Chronic salpingitis was the diagnosis.
LAW Begin was seriously injured December 22, 1944, involved in a vehicle accident on the Jacques Cartier Bridge in Montreal at 2015 hours. "I was riding in the front seat of a panel truck on Jacques Cartier Bridge when we ran into the rear of a truck which was parked on the bridge. I was thrown forward hitting my right knee against the heater. I also injured my right arm and bumped my head." She was sent to No. 4 Hospital, Montreal on November 28, 1944, then to the station at St. Hubert, December 5, 1944. Reports indicated the vehicle struck was a mail truck.
On May 12, 1945: "Following an automobile accident, this girl was taken by ambulance to Notre Dame Hospital and admitted with a diagnosis of Compound Fracture of Right Femur. That was on December 22, 1944. On December 23, 1944, the wound was sutured and a Kirshner wire inserted for traction purposes. This was left in place until March 3, 1945 when a PP Spica was applied. On March 21, 1945, she was allowed up on crutches. On April 26, 1945, this cast was removed and on May 9, 1945, an open reduction was made and maintained by a bone plate. (No particulars available on this operation and no x-rays taken yet -- post reduction.) Has had Penicilliin 15,000 q4h and two 300 cc transfusions since operations. COMMENTS: It was evident from the very beginning that this fracture would not heal satisfactorily without an open reduction. It was a spiral type of fracture with a free intermediate fragment lying absolutely transverely between the two main fragments. Traction could do nothing to correct this and the spica not any more. Now, at this stage, it was sort of an operation of election and I think Notre Dame Hospital autorities should have asked for permission. I further think that this girl should have been transferred to us immediately after First Aid. CONCLUSION: Now that the operation has been performed, she should stay there until after the sutures are removed. Her condition was satisfactory. Will see again in ten days." S/L R Theoret, Consultant in Surgery, No. 3 RMP, RCAF. On May 14, 1945, she was reported as to have died (natural death) at the Notre Dame Hospital in Montreal: septicaemia super acute, following synthesis for reduction of fracture right femur.
She was buried at the St. Charles Cemetery in Quebec City.
In her inventory of personal effects, LAW Begin had a wallet, change purse, a Watermans pen and pencil set, a cigarette case, signet ring, a broken silver ring with sapphire stone, an Air Force locket, chain and bracelet and a Bulova watch. Clothing and toiletries, a travel iron, a knitting book, and a baby blanket were also included in the list.
LINKS: