Pamela Gladys Bennett W316180
May 16, 1916 - July 13, 1945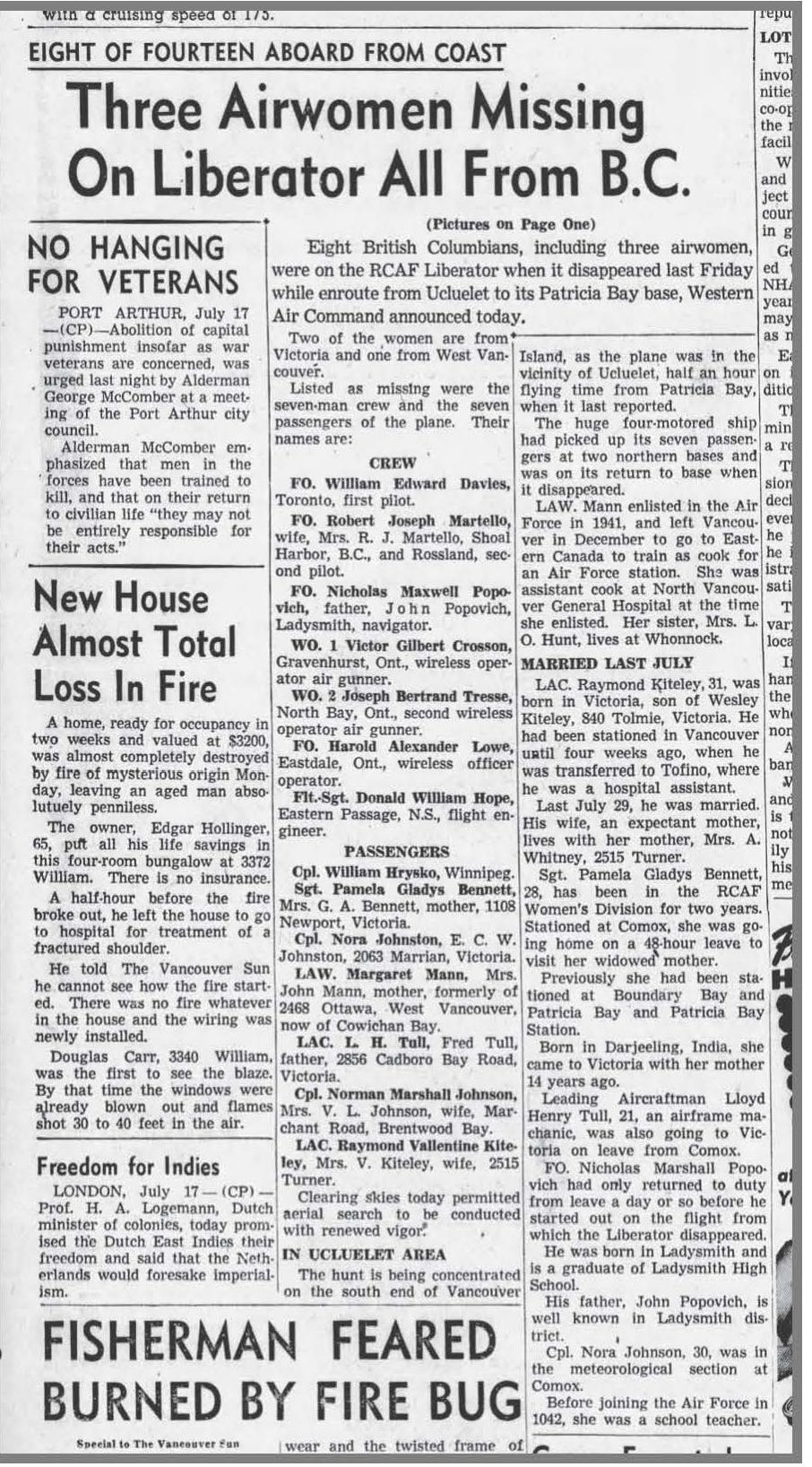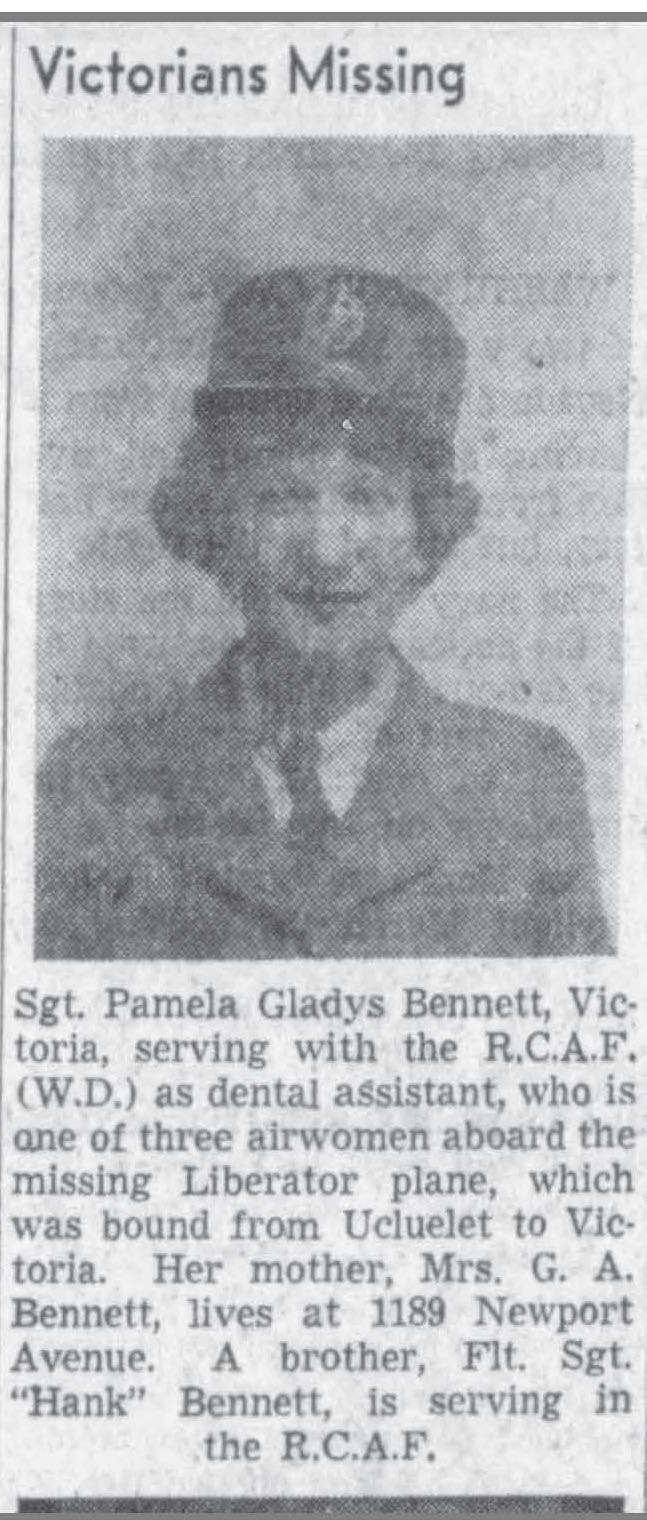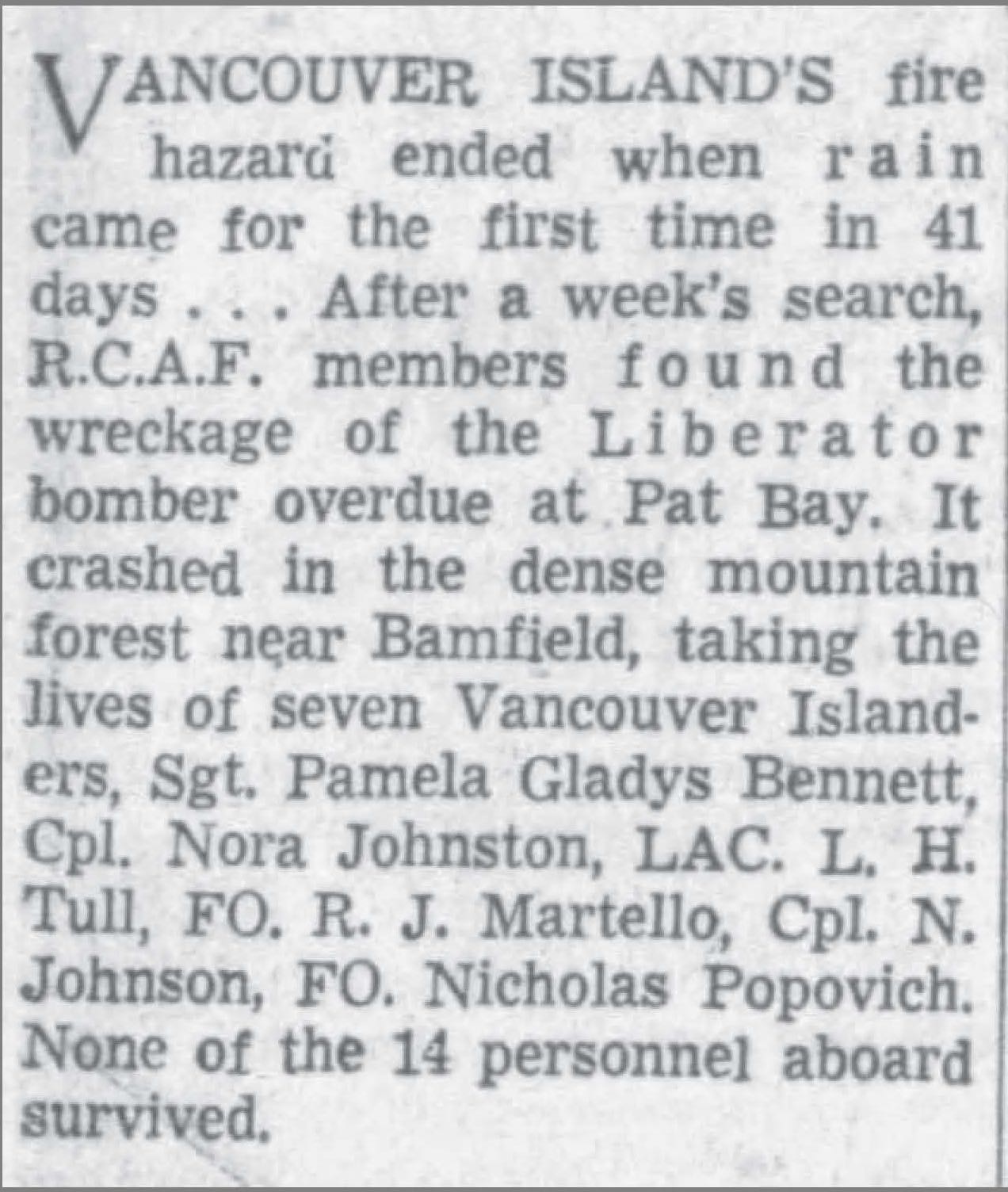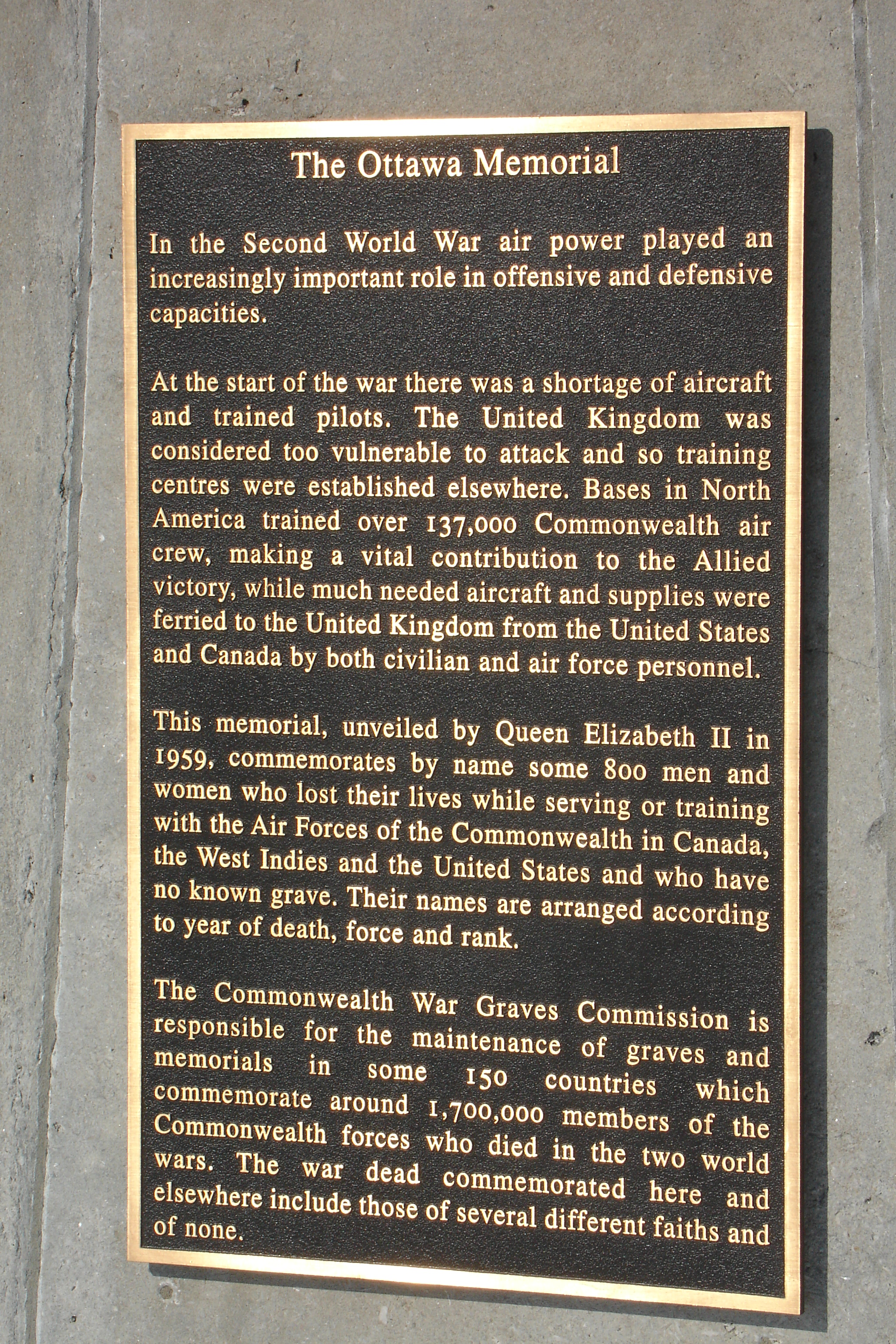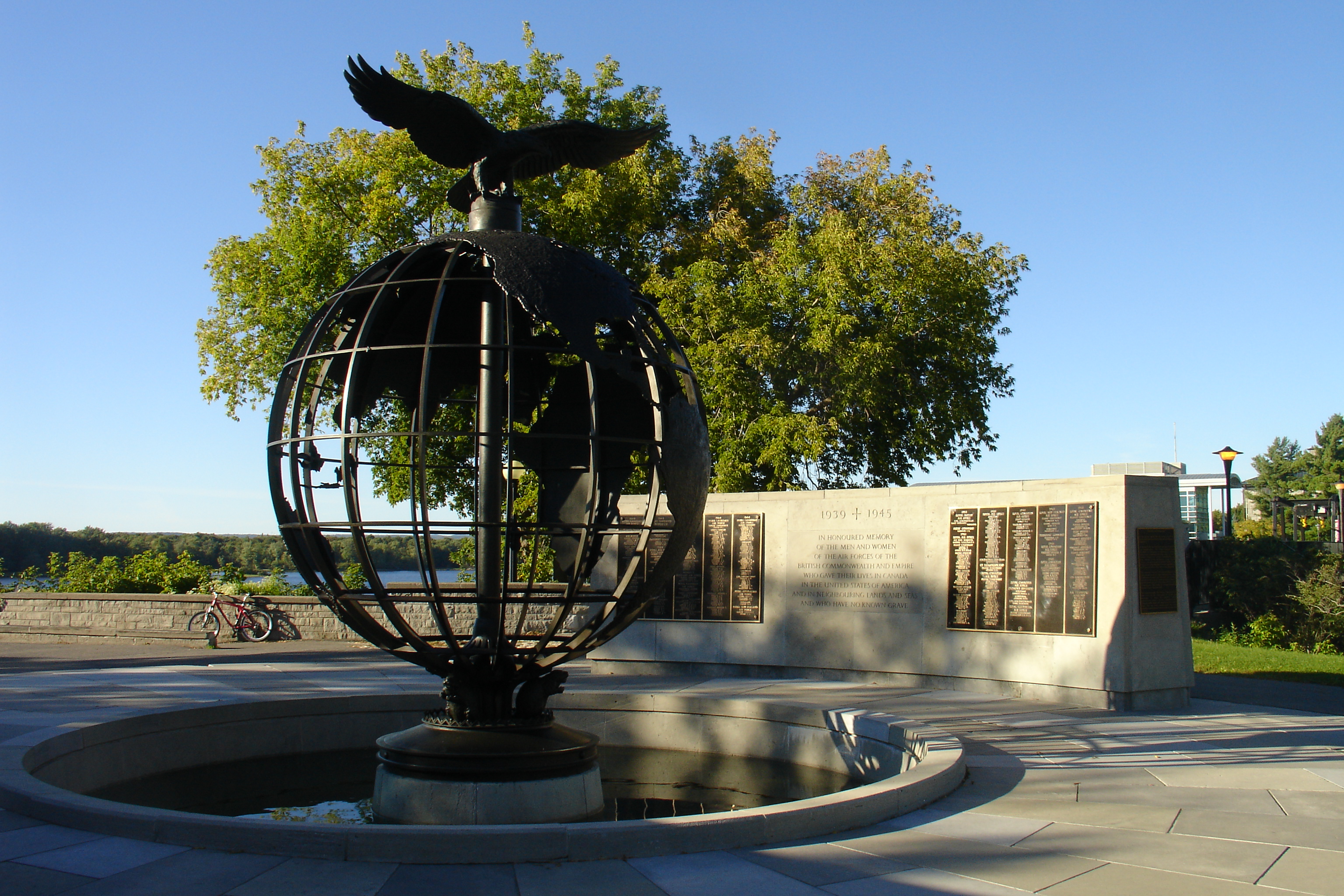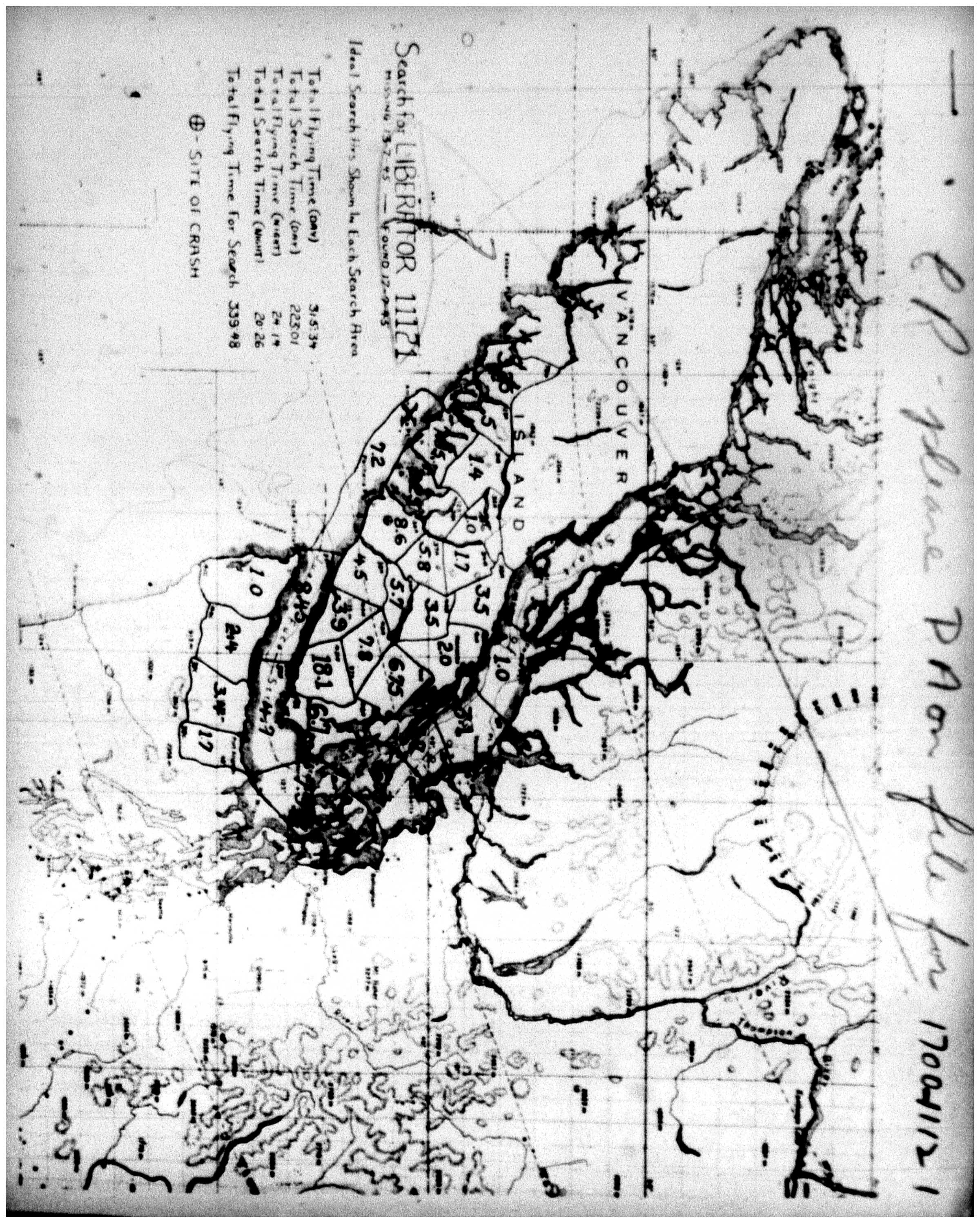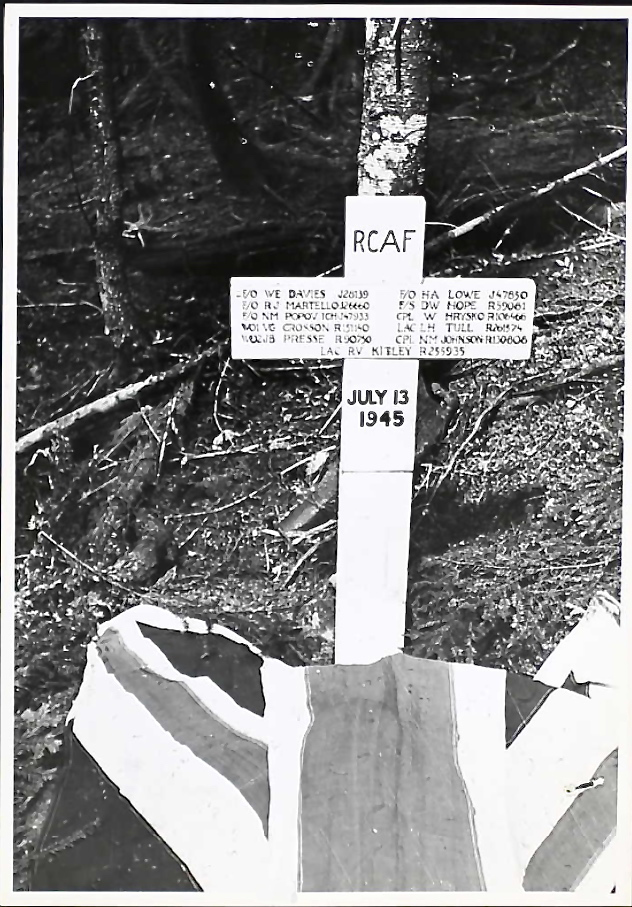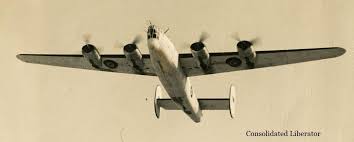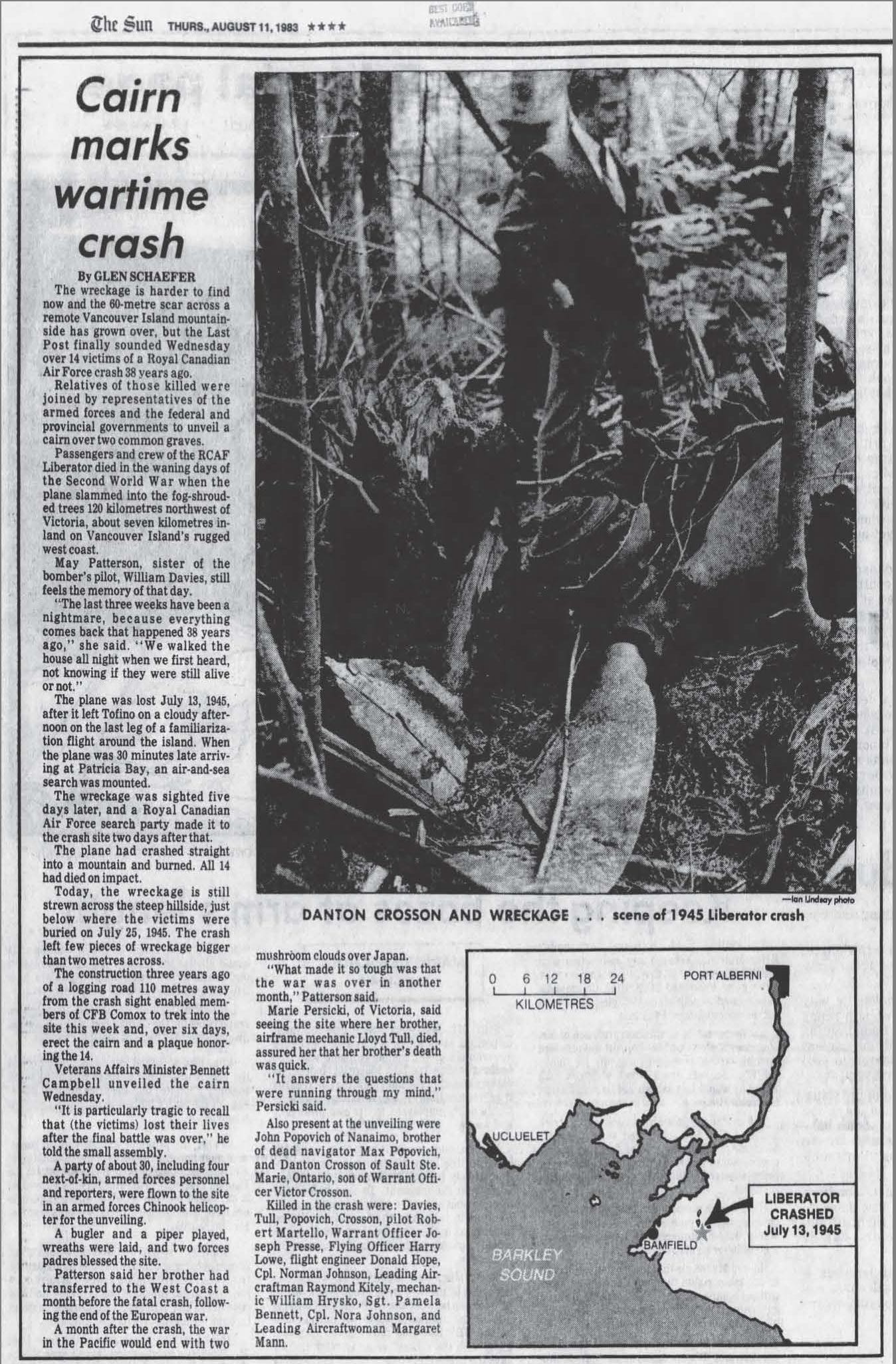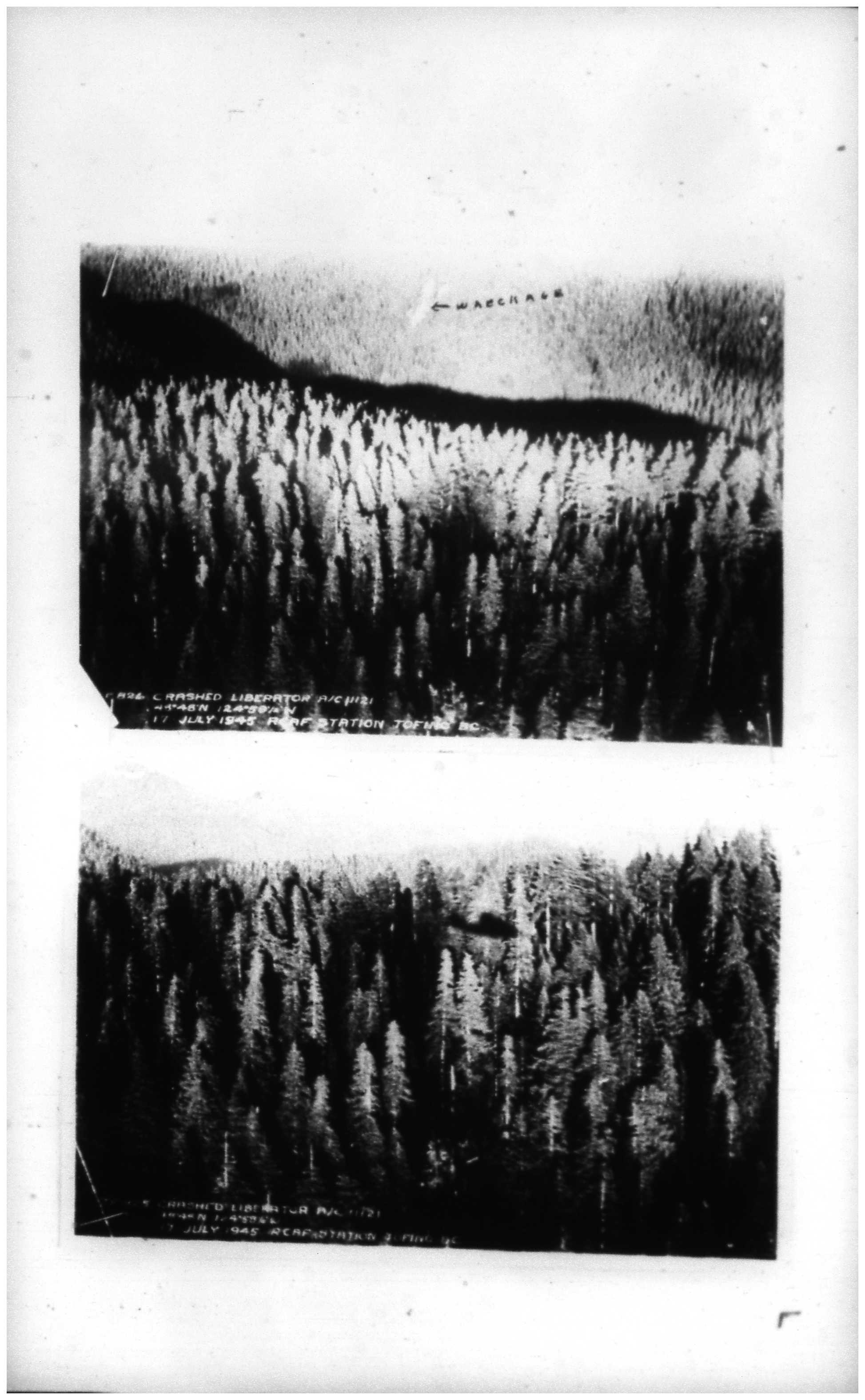 RCAF Women's Division
Pamela Gladys Bennett was born on May 16, 1915 or 1916, depending upon the source. She was born in Darjeeling, India to Henry Cecil (tea planter) and Gladys Annie Compton (nee Lundie) Bennett. She had one brother, F/O Henry 'Hank' Eric Bennett, RCAF and one sister, Cecily Mary (nee Bennett) Vaio. Their parents were married on March 11, 1911 in Tavistock, England. The family was Anglican. Mr. Bennett, a veteran of the First World War, Lt of India Defence Force, Calcutta Light Horse, died in 1942 at the age of 65 of 'exhaustion of involutional melancholia' at the Provincial Mental Hospital in Essondale, BC, and was buried in New Westminster, BC.
Pamela attended St. Margaret's School in Victoria, BC from 1921 to 1931, receiving a Grade 10 education. She was an undergraduate nurse from 1936 to 1940 at Q. A. Solarium in Vancouver and worked at the Infant's Hospital in Vancouver for seven months in 1936. She took specialized nursing training in 1940-1941. Pamela was a dental nurse for Dr. H. R. Turner, Victoria from 1941 to 1943 until she enlisted in November 1943.
"Very fine type of applicant. Composed and attractive. Is keen on enlistment and has waited patiently for Dental Assistant vacancy. Should do well as NCO in trade and discipline."
Training and Postings:
No. 7 Manning Depot, Rockcliffe, Ontario November 22, 1943
No. 2 Composite Training School (KTS), Toronto, Ontario January 6, 1944
No. 3 Repair Depot, Vancouver, BC, January 21, 1944
RCAF Station, Sea Island, BC, January 31, 1944
Boundary Bay, February 1, 1944
No. 32 Operational Training Unit, Patricia Bay, BC, March 14, 1944
No 6 OTU, Comox, BC, June 1, 1944
RCAF Station, Patricia Bay, June 6, 1944
No. 6 OTU, Comox, July 4, 1944 until July 13, 1945
She began with the rank of AW2, then AW, then LAW, T/Cpl, T/Sgt, then A/Sgt and was promoted to Sgt, all as a dental assistant. On February 24, 1945, at Comox, she was assessed. "Interested in work and eager to improve. Shows right attitude." On April 18, 1945: "Very deserving of promotion. Good WD, NCO, accepts responsibility carries out duties well."
Mrs. Bennett received funds from both her son and Pamela. Henry assigned a portion of his pay to his mother. "My daughter allowed me so much each moth, but it was not assigned from her pay."
On July 13, 1945, Sgt. Pamela Gladys Bennett was a passenger aboard Liberator 11121.
A week or so later, Mrs. Bennett received a letter dated July 19, 1945: "It was with heartfelt sorrow that I was forced to notify you in my wire dated July 14, 1945 that your daughter, Pamela Gladys Bennett, is missing as the result of an aircraft accident, and I am taking this opportunity of expressing my deep sense of sympathy and understanding in your great and unhappy anxiety. In so far as it is at present possible, considering the fact that the aircraft is still reported 'Missing', and the cause of the accident is still a mystery, I will do my utmost to explain to you the circumstances surrounding this tragic episode. I would have written you sooner, but I delayed in doing so in anticipation of further news about the aircraft which would enable me to be more specific in my letter to you. On the afternoon of July 13, 1945, your daughter was quite anxious to secure air transportation to Victoria in order that her visit at home might be for a longer period of time while on pass. As it has been the policy of this Station to assist personnel in every way possible to obtain for them air transportation to their destinations, Pam was notified that a Liberator would be leaving the Station for Patricia Bay, BC, although it would stop off at Port Hardy and Tofino en route, for the purpose of performing Air Force commitments. Your daughter, along with two other members of the Women's Division and one airman from this Station, accepted the transportation offered. The aircraft reached Port Hardy and Tofino safely, but after it left Tofino, bound towards Patricia Bay, contact with the plane was lost. Immediately, it was absolutely certain that the Liberator was overdue, every effort was made by Western Air Command Headquarters to institute a thorough search by air, but, although many planes were able to take to the air, weather conditions in certain areas prevented a more exhaustive search. However, since last Saturday, the weather has improved and aircraft from all parts of British Columbia have been engaged in an intensive lookout for the plane. There is as yet no definite confirmation that the aircraft has been located, but we are expecting to receive news momentarily, and you will be kept informed of all developments. I would like to say that Pam was, in the opinion of all her many friends on this Station, a fine young woman who was respected and admired by everyone who came in contact with her. As a servicewoman, she performed her duties admirably, and as an individual, she was held in the highest possible esteem. Please feel, Mrs. Bennett, that if there should be any matters concerning your daughter in which you would like my advice or assistance, I shall be only too pleased to do whatever I can for you. All of your daughter's belongings are being safeguarded by a Committee of Adjustment which has been formed for this purpose. Although I realize that words are empty and hollow in the face of such bitter news, I would like you to know that I join with every officer, airman and airwoman of this Station in proclaiming our deep feeling of sympathy. G/C D .C. S. MacDonald, Commanding Officer, RCAF Station, Comox, BC"
In the very large list of personal belongings of Sgt. Pamela Gladys Bennett: two housecoats, numerous pairs of stockings and socks, clothes, a sewing basket, hair curlers and pins, an iron with cord, both a tennis and badminton racquet each with press, photos, letters, a diary, jewellery, a cribbage board, makeup, and a combination lighter and cigarette case engraved 'Hank' -- her brother's.
In 1945, Mrs. Bennett wrote on the Estates form: "As Personal Belongings have not been returned, cannot answer these questions as know nothing of my daughter's private affairs." In December 1945, Mrs. Bennett received three cartons of Gladys's personal belongings. "I did not receive a long suit case she had at Comox and would like it returned. My daughter had two suitcases, one with her and one left at Comox in which I thought her things would have been packed." The RCAF wrote a memo: "There is no record of any suitcase belonging to the subject airwoman at this unit. It is assumed that Sgt. Bennett had the suitcase in her possession at the time of the crash." On February 20, 1946: "I simply cannot understand why the estate of my daughter...has not been settled. I have had so many letters saying it would be all settled shortly, the last one on February 5, saying her war service gratuity would be paid into her service estate and distribution may be effected in near future." In 1950, she requested the RCAF to look for a will that Gladys might have made.
In a letter dated October 24, 1955, W/C Gunn wrote to Mrs. Bennett. "I am sorry indeed that after so long an interval I must refer to the loss of your daughter, Sergeant Pamela Gladys Bennett, who lost her life July 13, 1945, in the crash of an aircraft in a mountainous region of Vancouver Island, British Columbia. Due to the extreme hazards attending air, land, and sea operations, many RCAF personnel do not have a 'known' or 'accessible' grave. All are being commemorated by name on Memorials erected at a number of locations, each Memorial representative of a theatre of operations. The Memorials are erected by the Imperial War Graves Commission (of which Canada is a member) who has announced that one of the Memorials will be erected in Ottawa, Canada. The name of your daughter will appear on that memorial. It is believed that the Memorial will be erected during 1956 and during the period of construction, before the name of your daughter is engraved on the Memorial, you will receive a Verification Form to complete and mail to the Imperial War Graves Commission. May I take his opportunity to express to you and the members of your family my deepest sympathy in the loss of your daughter."
In the fall of 1955, F/O Bennett wrote to Wing Commander Gunn in Ottawa. "Thank you for your letter October 24, to my mother re: my sister Sgt. Pamela Bennett. Would it be possible to direct any further correspondence re: my sister to me instead of my mother. I am afraid it upsets her very much and although she is grateful for your help, she would prefer the correspondence sent to me. I am in the RCAF and happen to be stationed at AFHQ. I am in VCAS/C/Tel/DCOM branch local 3670. By the way, if you have to write to Mother, her address is 1148 Ocean Street, Victoria. Thank you again for your kind assistance. Yours truly, 20993, F/O H. E. Bennett, 1349 Leaside Avenue, Ottawa, Ontario"
For more information and articles about the crash and the Court of Inquiry, please visit Margaret Mann's page as well as Nora Johnson's page.
LINKS: