Sarah Josephine Foran W303937
September 27, 1920 - June 30, 1943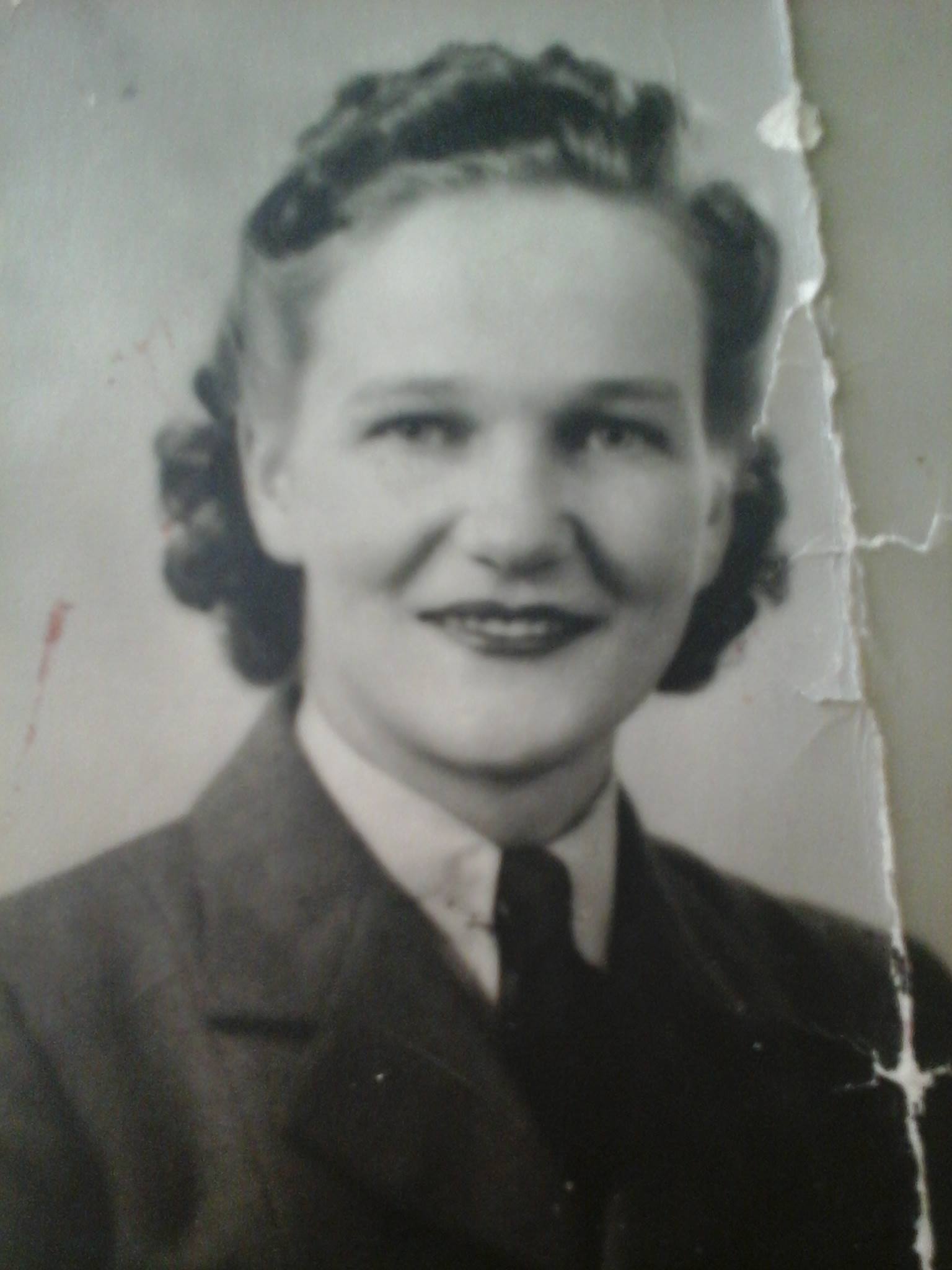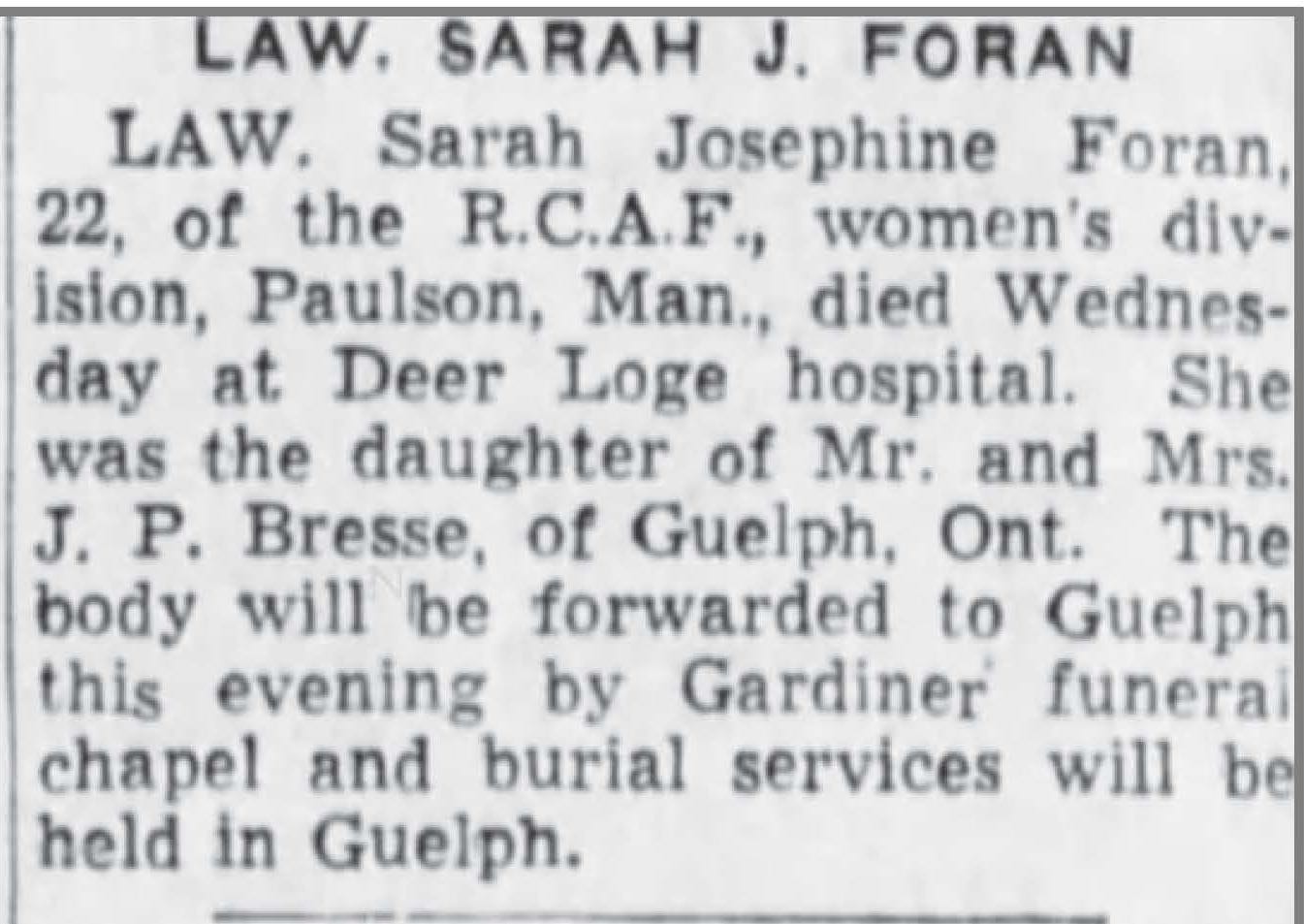 RCAF Women's Division
Sarah Josephine Breese was the daughter of James Patrick and Catherine Breese of Guelph, Ontario. She had three brothers, James, Joseph, and Edward, and two sisters, Mary and Anastasia. The family was Roman Catholic.
Sarah married George Foran, a truck driver, but he had not been supporting her for two years, according to her parents, having separated for a year prior to Sarah's enlistment in the RCAF (WD) in May 1942. George Foran's address was unknown to Mr. Breese. [He died in 1947.] Sarah had been living with her parents at 465 Grange Street in Guelph from her separation to her enlistment. She had been working at E. Dorsk Sunshine Co., Waterloo, Ontario, as a machine operator on an automatic lathe. She also had worked for Federal Wire Company in Guelph.
She stood 5' 5 1/2" tall, weighed 120 pounds, had brown hair and green eyes. She liked to dance and read. Sarah had a Grade 8 education.
She was taken on strength at No. 7 Manning Depot, Rockcliffe, on May 7, 1942. On June 5, 1942, she was sent to the School of Cookery in Guelph until July 25, 1942. Here she was ranked 14th out of 21. "Average ability. Works hard and does good job. With more experience should prove valuable." Then she was sent to Paulson, Manitoba to No. 7 Bomb and Gunnery School as a cook.
"About June 1942, this airwoman complained of lower abdominal pain. Observations over a period of six months showed the pain to be definitely associated with ovulation; in addition, there was some leukorrheal discharge. This pain lasts for four or five days and disappears. There is no menstrual pain. Examination at this unit and at Deer Lodge Hospital by local consultant shows the tubo-ovarian mass located in the right formix. Patient has been hospitalized several times on this account but is able to return to duty following hospitalization. Her history is otherwise negative and she is in generally good health. Permission to perform abdominal laparotomy on this patient with a view to surgical treatment is requested, please." May 18, 1943, S/L J. C. Johnson, No. 7 B&G School, Paulson, Manitoba
LAW Foran was operated on June 16, 1943 for intestinal obstruction enterostomy. "Still dangerously ill."
LAW Sarah Josephine Foran died on June 30, 1943 from paralytic ileus following pelvic tumour surgery.
In her list of personal effects, she had toiletries, clothing, miscellaneous articles and papers, one leather cigarette case, a box of snapshots, and a folder of personal letters.
LINKS: