Beatrice May Heavens W1333
January 10, 1898 - November 22, 1942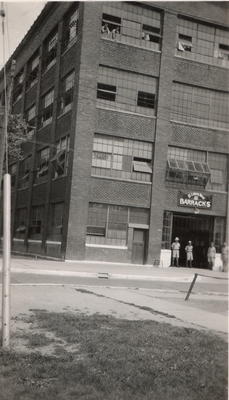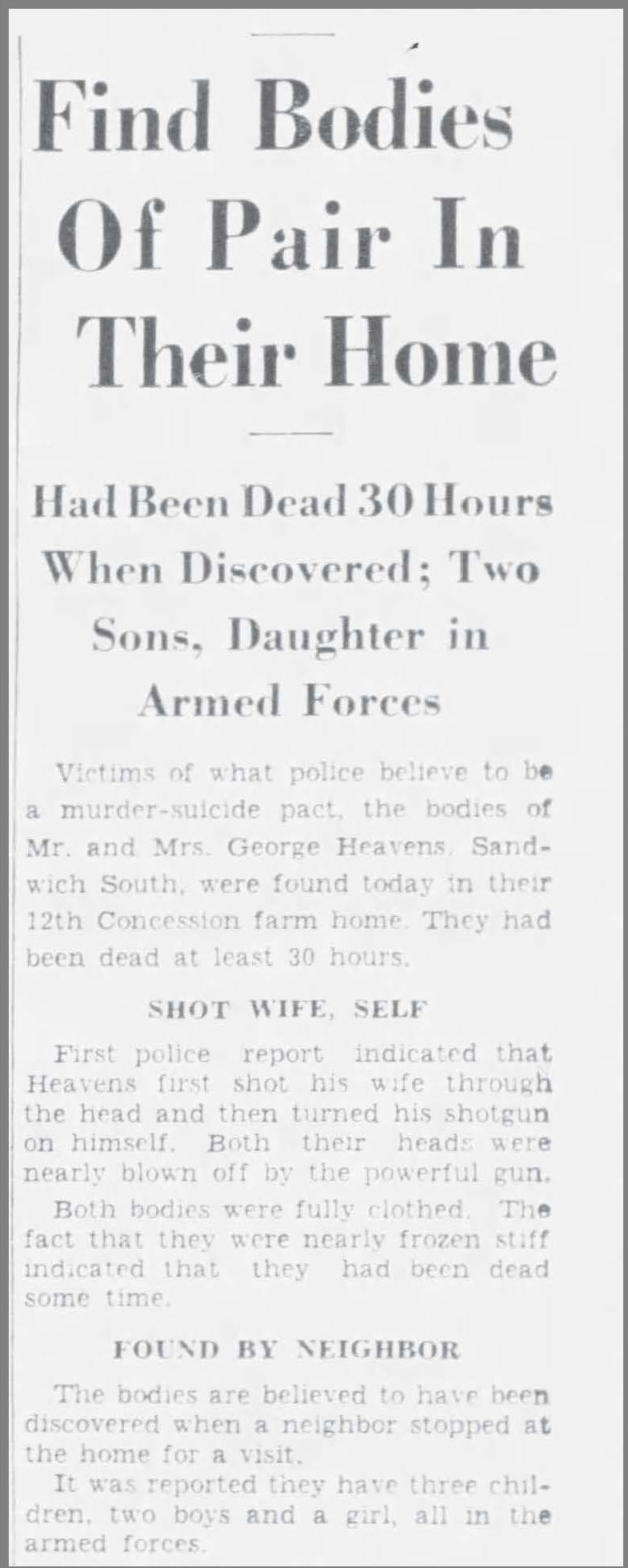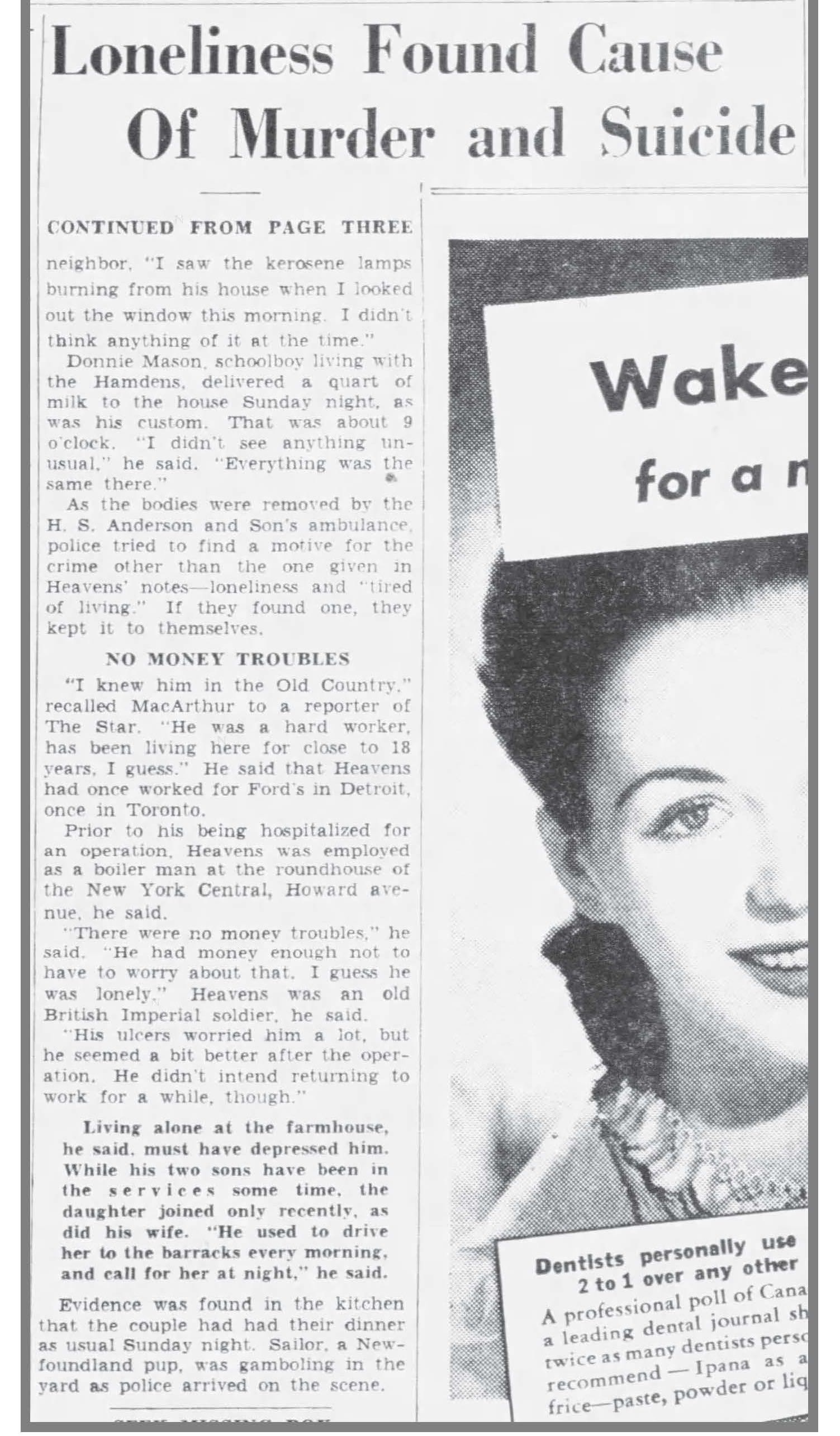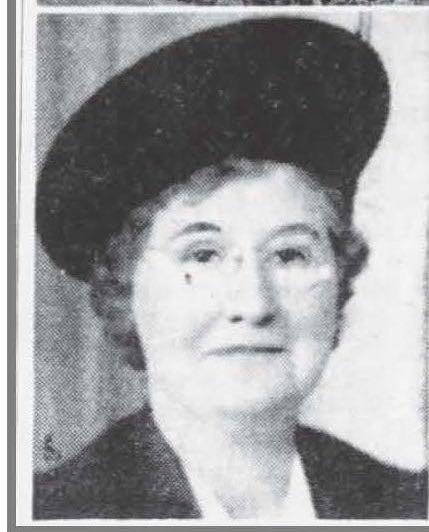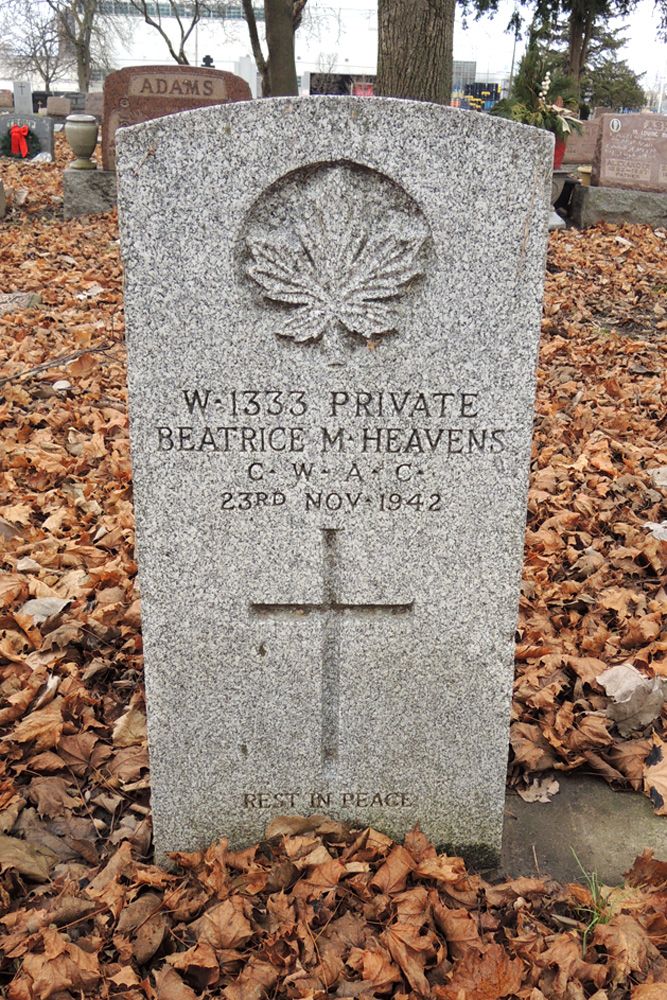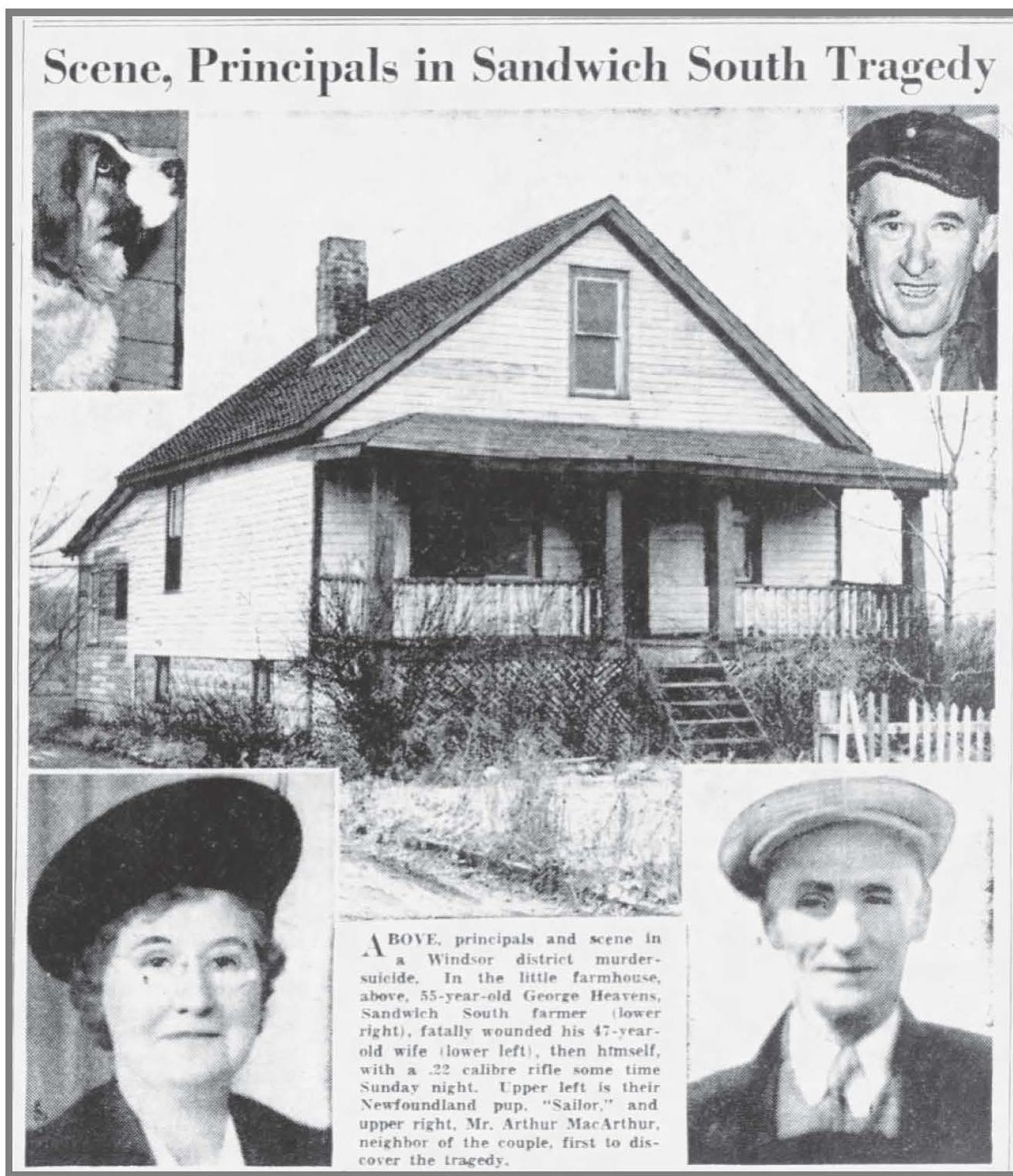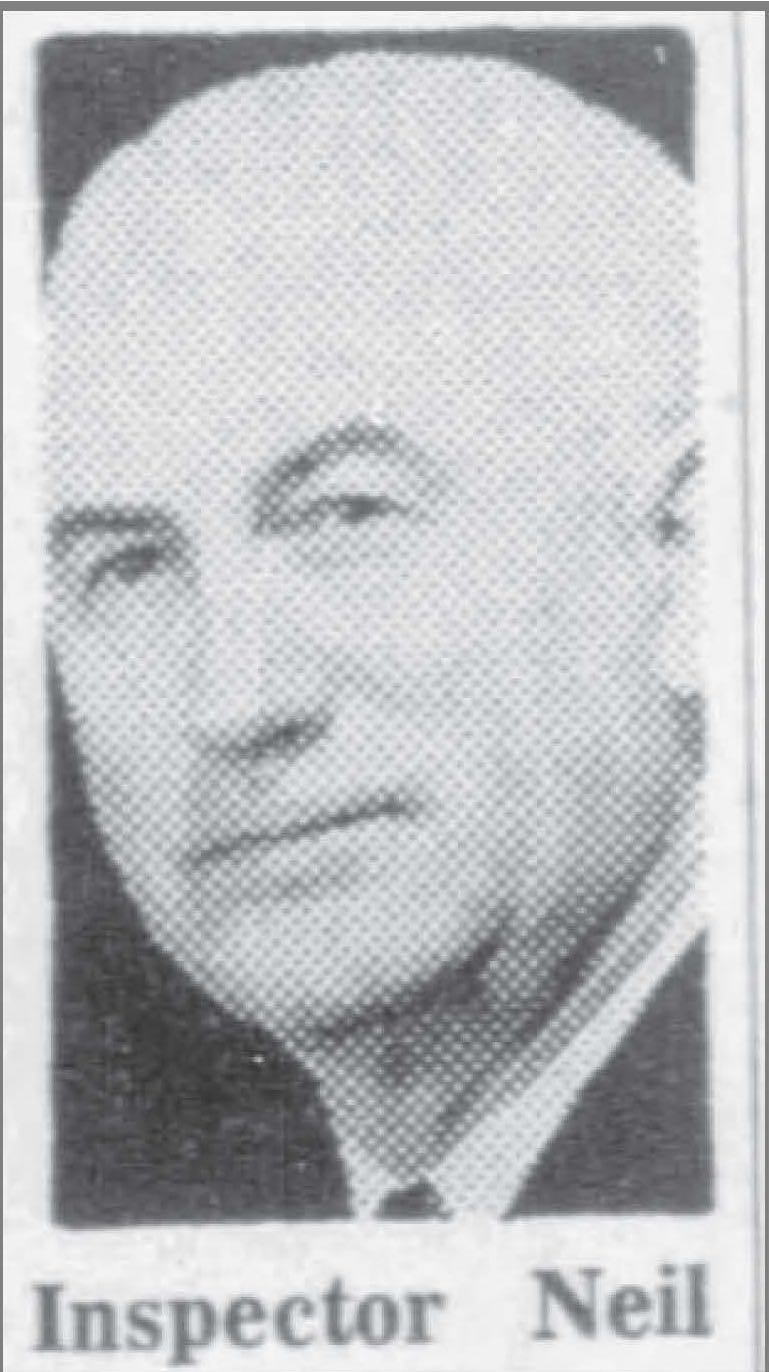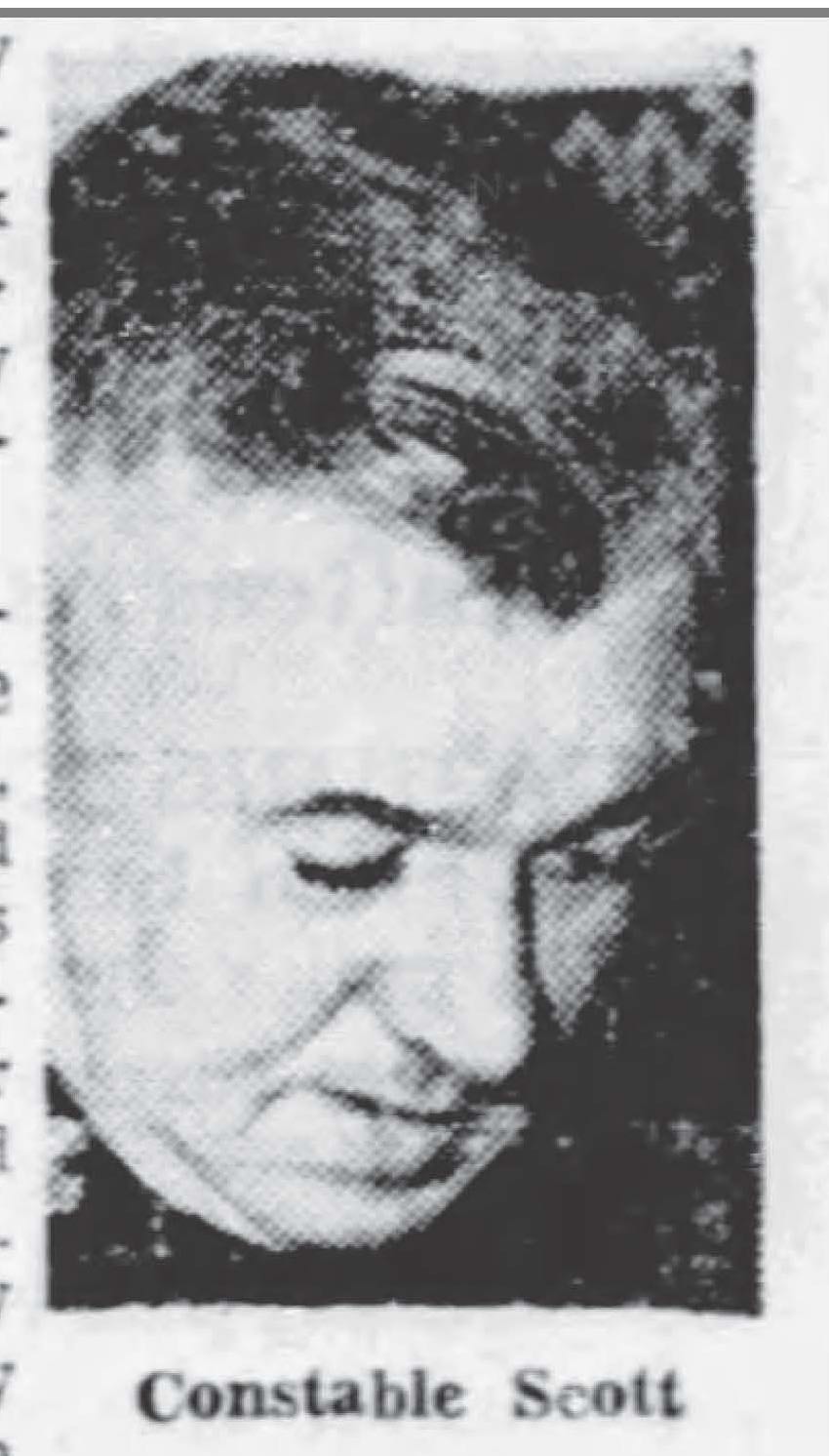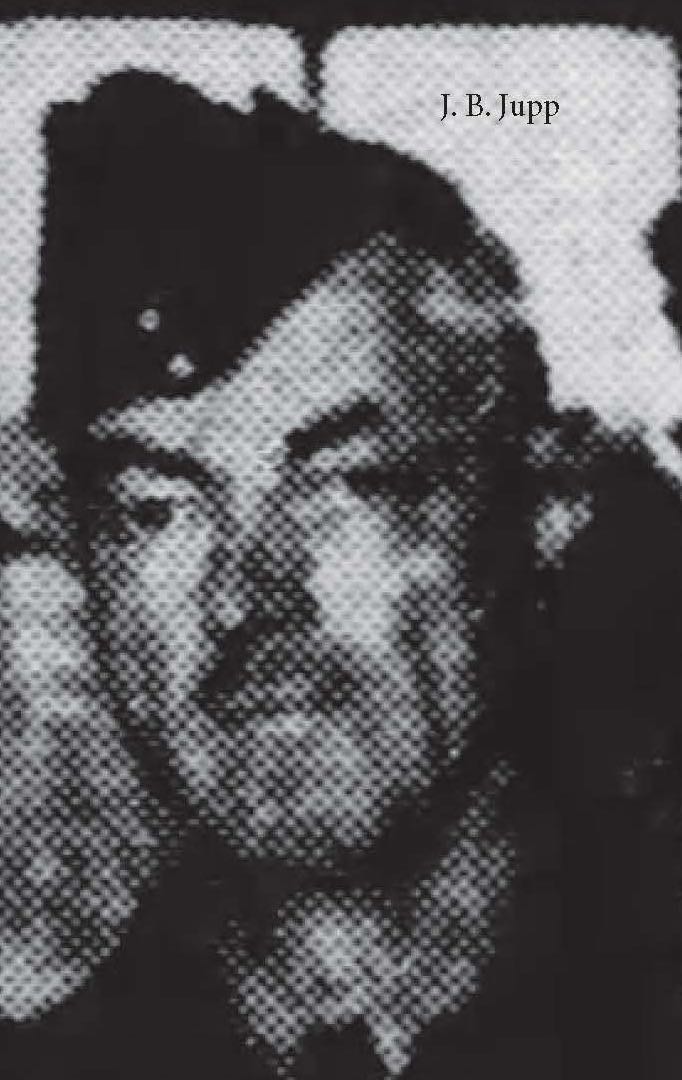 Canadian Women's Army Corps
Beatrice 'Bessie' May Heavens was born in Durham County, England. She married William George Heavens, a former guard in the Imperial Army in England. They had two sons, William George, born in 1917, Frederick, born in 1919, and one daughter, Eva Mary (nee Heavens) Finan born in 1922 or 1924. The family immigrated to Canada in the mid-1920s, and moved to Sandwich South, Ontario, then to Maidstone, Ontario area, near Windsor, Ontario where they purchased a farm in about 1939.
Bessie had a Grade 8 education (in England), stood 5' 3 1/2" tall, weighing 150 pounds. She was noted as a housewife. She had a medical examination dated July 24, 1942 prior to enlisting. She had taken a Red Cross course.
On August 21 1942, Bessie enlisted with the CWAC as a cook. She wanted to open a restaurant after the war. She was taken on strength as an assistant cook at the St. Luke's Road Barracks. (See photo.) Mr. Heavens drove his wife to work and picked her up each day.
All three of their children joined different branches of the Canadian Armed Forces during World War Two. George joined the RCAF, where he was a mechanic on aircraft. His service number was R123137, rank of Leading Aircraftman, posted overseas to England. Fred joined the Royal Canadian Navy and was Stoker First Class. His service number was V19390, posted to St. John's, Newfoundland. Eva became a member of the RCAF WD, posted to No. 6 SFTS, Dunnville, Ontario, three and a half hours east of Windsor. Her service number was W304605.
TRAINING AND POSTINGS:
A Coy, CWAC, August 19, 1942, London, Ontario
Basic Training at CWAC Training Centre, August 21, 1942, Ste. Anne de Bellevue, Quebec
C Coy, October 12, 1942, Ste. Anne de Bellevue, Quebec
No. 3 Platoon, No 1 District Depot, Windsor, Ontario
No. 6 Coy, CWAC, October 15, 1942, Windsor, Ontario
On Bessie's PERSONNEL SELECTION RECORD, Lt. Marguerite Hill wrote: "Grade VIII in England at about 13 or 14 years of age. Cannot remember much about her schooling. Waitress for one year at the age of 15. Janitor's assistant in a school for 18 months. Housewife on farm for the past 16 years. Three weeks basic training in London, prior to proceeding to the training centre. A healthy looking, middle aged woman who is married and has three sons, all in the army. Husband 'works with the railroad' and has been left in charge of the farm. Her time has been devoted to her house and farm but she was with the Volunteer Corps (Reserve) in Windsor for three months before enlisting. Has a good sense of humour and impresses one as a hard and steady worker, but of limited ability. She enlisted as a cook, says she has had to cook for large numbers at harvest time, and is best with meats and pies. Wants to learn cooking 'from the bottom up' because she would like to put her savings into a restaurant after the war."
On November 22, 1942, William Heavens drove from the farm to Windsor to pick up Bessie from work. The next day, they were both found dead in their farmhouse by their neighbour. On December 3, 1942, a Court of Inquiry was struck to investigate. It was held at the St. Luke's Road Barracks.
The first witness, A-22921 Sgt Alexander Morrison Robertson, No. 1 District Depot, Windsor, Caterer, Officers' Mess, St. Luke Road Barracks stated, "Private Heavens was employed in the Officers' Mess. Being on subsistence, she had a duty to duty pass and lived at home, reporting for work every morning at 0600 hours on week days and 0700 hours on Sundays. On the 22nd of November 1942, Pte Heavens left for her home at 1900 hours."
The second witness, Provincial Constable Leonard Neil, Windsor stated: "That, while on duty, on Monday, 23 November 1942, at 1210 pm, I received a telephone call from Mr. Clarence Marshall, 11 Concession, South Sandwich Township, Essex County, saying that a suicide note had been found at the farm of George Heavens, 12 Concession, same Township, and would police investigate. Accompanied by Provincial Constable Frank Scott, we arrived at premises at 1235 pm and were met by Jeff Hamden and Arthur MacArthur. Mr. MacArthur was in possession of the suicide note, which he stated he found tacked to the rear door of the premises of Mr. Heavens." He continued, "We went with Mr. MacArthur and found the back door locked (Yale lock) and the front door bolted from the inside. We forced a bedroom window. (The place is a small cottage, 2 bedrooms, parlour, dining room, and kitchen.) Accompanied by Scott and MacArthur, I went to the dining room from where we looked into a bedroom and saw the body of a man and that of a woman, and a pool of blood. Mr. MacArthur, a friend of the Heavens' for 14 years, identified the bodies as those of William George Heavens and Beatrice May Heavens, a private in the Canadian Army, at St. Luke's Road Barracks, Windsor, Ontario. We found a .22 calibre repeating rifle, near the bodies. There was a wound on Mrs. Heavens' head just above the right ear and another one in the right arm. Mrs. Heavens was lying on her back, arms outstretched, on floor near the bed. Mr. Heavens was partially inclined on left side across the legs of Mrs. Heavens. There was no evidence of a struggle. The bed had not been slept in. Mrs. Heavens, apparently, had been about to retire as her stockings were rolled down to her ankles and she had no shoes on. In the dining room, an oil lamp was burning and the battery radio was playing. The lamp had about one inch of oil in it. There was a blanket over the dining room window. On a table were papers, deeds to land, ration books, 2 letters, one addressed to Eva Heavens, member of the RCAF, and the other a note addressed to the children, sons and daughters. This also had reference to suicide and may be produced, if necessary. Two spent .22 calibre shells were found in dining room. Spent shell found in breech of gun and live cartridge in magazine. Dr. J. M. MacDonald, from Essex, Coroner, responded to the call. Ambulance service was provided by Anderson and Son... Dr. MacDonald released two bodies. I was present at the autopsy performed by Dr. S. M. Asselstine. Bullets were taken from bodies and are now in police custody."
The third witness, Constable Frank Scott, corroborated Constable Neil's evidence.
The fourth witness, Major J. B. Jupp, RCAMC, Medical Officer stated: "I was called to view the body in Anderson's Funeral Parlous and recognized the woman as Private Beatrice Heavens, CWAC. The autopsy performed in my presence by Dr. Asselstine, showed that hemorrhage and shock from bullet wounds were the cause of death."
Dr. Asselstine's Autopsy Report stated: "Autopsy on the body of Pte. Beatrice M. Heaven, aged 47 years, height 5' 3", weight 145 pounds. Eyes brown. Bullet wound of entrance right elbow outer side of olecranon with area of powder burn and passing through the bone and coming to surface on inner side of elbow. Bullet had been removed from arm by police. Second bullet wound in head just above and towards front of right ear, no powder burn. Burn about 1 1/2" long and 5/8" wide over the outer surface of the right arm about 2 1/2" from shoulder. CRANIUM: Marked hemorrhage under the scalp in the right temporal region. Bullet wound through temporal portion of right temporal bone passing across through the right temporal lobe and through the posterior portion of left frontal lobe. Bullet passed through the right frontal bone about 1 1/2" above and 1 1/2" lateral to left eye. Bullet found in anterior portion of left temporal muscle. CAUSE OF DEATH: Hemorrhage and shock from bullet wounds."
SUMMARY: "PRECIS OF EVIDENCE: Pte Beatrice Heavens was employed in the Officers' Mess, St. Luke's Road Barracks, Windsor, Ontario. She had a duty to duty pass and lived at home. On the 22nd of November, she left for her home at 1900 hours. On the 23rd November, the Provincial Police were called to investigate the suicide note which was found attached to the door of the house in which Mrs. Heavens and her husband lived. When they entered the house, they found Mr. and Mrs. Heavens dead. Mrs. Heavens was shot in the head with a .22 calibre rifle, her husband committed suicide by putting the rifle barrel in his mouth and pulling the trigger. The Coroner's verdict is that Mrs. Heavens met her death by being shot in the head with a .22 calibre rifle fired by her husband and that he then commmitted suicide. Mrs. Heavens did not die of natural causes but was murdered. Not on duty at the time and not to blame."
The Coroner, J. D. MacDonald mentioned the contents of the suicide note in his declaration: "From the suicide note left by her husband, he apparently objected to her being in the Army and brooded about being left alone on the far with nothing to live for. From a letter found in the house, he had apprently threatened Mrs. Heavens before with shooting her to death."
Pte Beatrice May Heavens's personal effects were collected, including a pair of spectacles. The items she was issued as a member of the CWAC were collected and returned to the Stores of No. 6 Company, Windsor. These included aprons, brasses, brushes, caps (cook), waterproof coat, gloves, a greatcoat, cloth overshoes, leather mitts, skirts, shoes, smocks, plus forks, spoons, knives, a satchel and sling, caps, badges, and stockings.
Their deaths made the newspapers in Detroit, Michigan and in Windsor, Ontario. In one article, Mr. MacArthur was quoted as saying, " I knew George Heavens in the Old Country. He was a hard worker, has been living here for close to 18 years, I guess." He stated that Heavens had once worked for Ford in Detroit, once in Toronto. Mr. Heavens had been hospitalized for an operation; prior to this, he was employed as a boiler man at the round house of the New York Central. "His ulcers worried him a lot, but he seemed a bit better after the operation. He didn't intend returning to work for a while, though." William Heavens was 57 years old. Their dog, Sailor, a Newfoundland pup, was in the yard when the police arrived.
William and Beatrice were buried together at the Grove Cemetery, in Windsor, Ontario on November 26, 1942.
Fred Heavens died at the age of 32 in February 1955. After the cessation of hostilities, he had been hospitalized in London, Ontario. Eva died in May 1955.
LINKS: