Cora Arbeau W3283
March 31, 1912 - May 14, 1945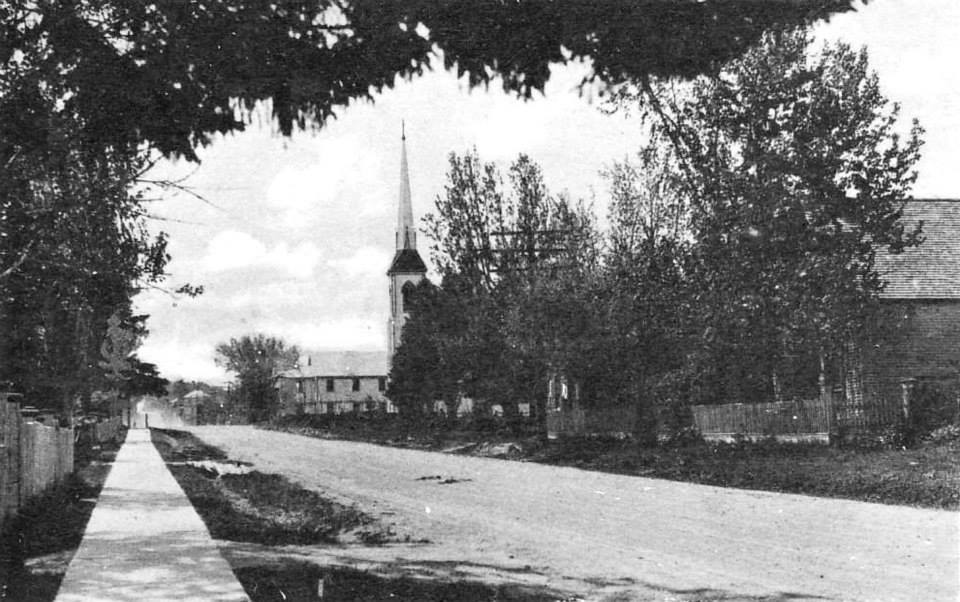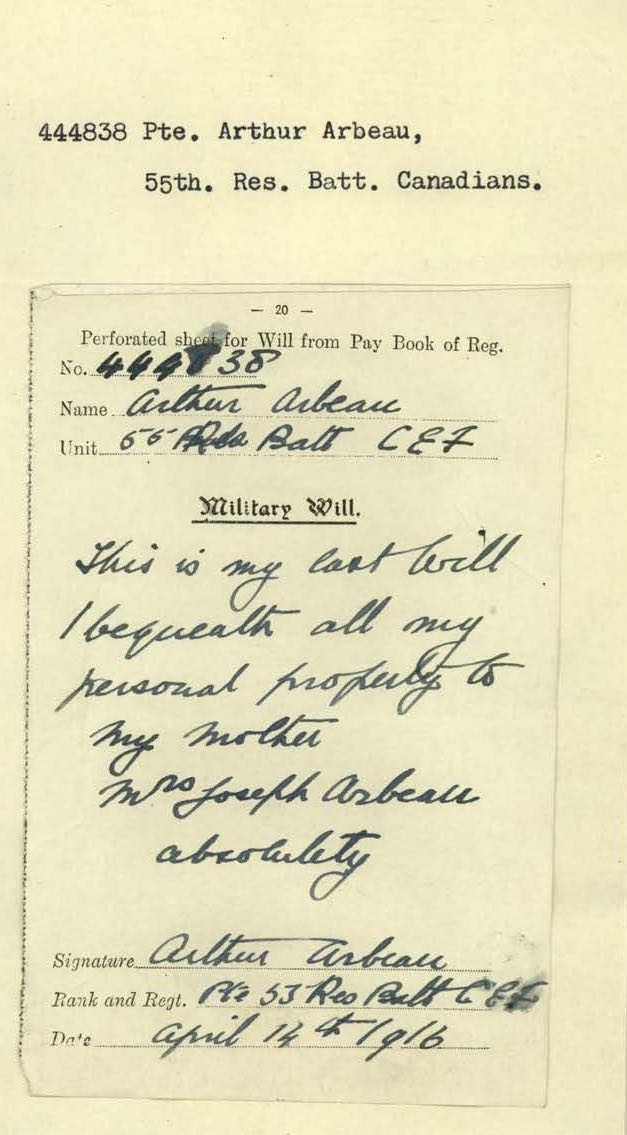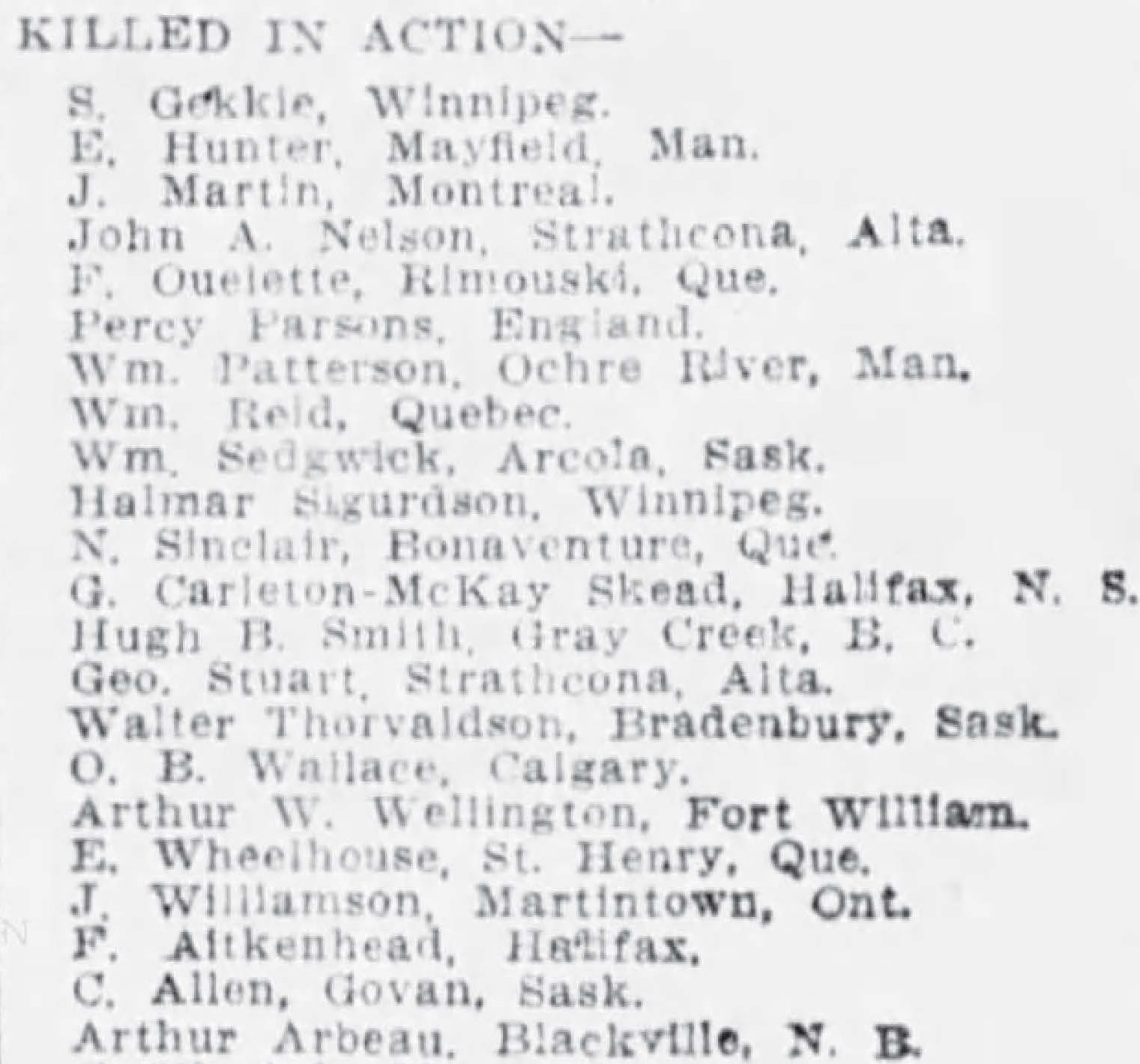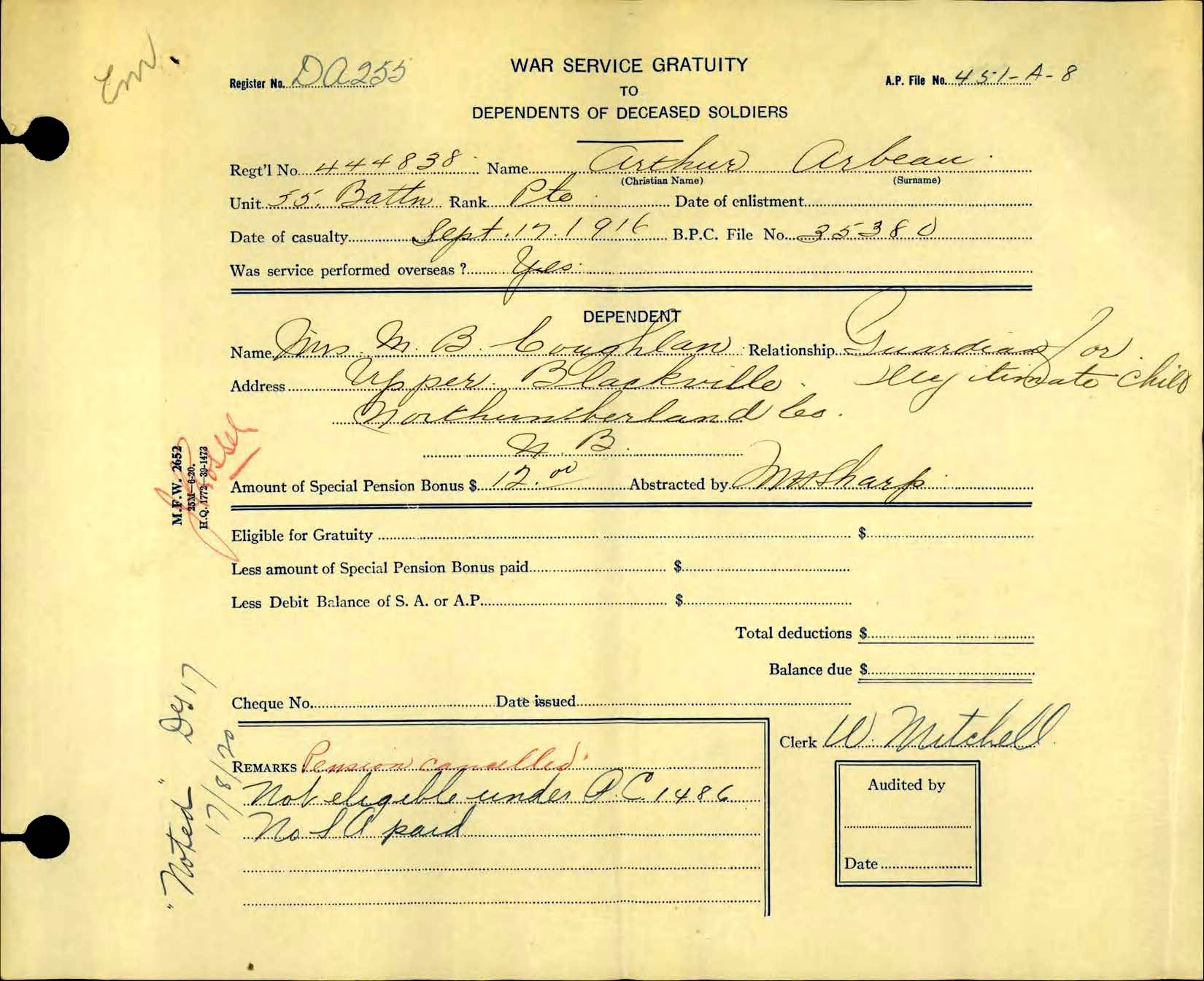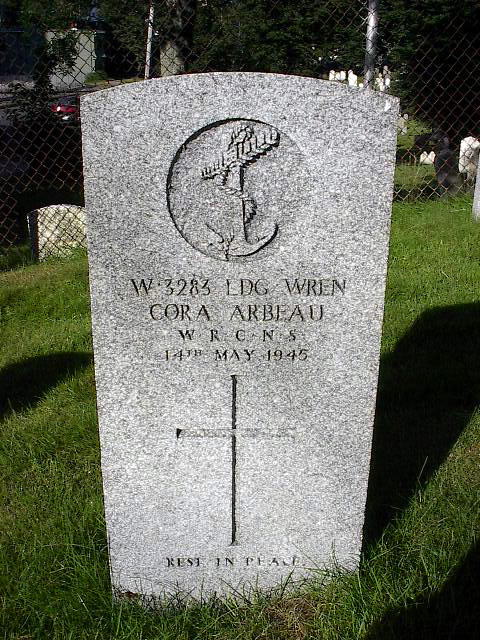 Women's Royal Canadian Naval Service
Cora Arbeau was born on March 31, 1912. She was born to Arthur Arbeau of Upper Blackville, New Brunswick, son of Mr. and Mrs. Joseph Arbeau. Born on March 17, 1895, he was not quite 18 when Cora was born. She did not know her mother.
On June 1, 1915, Arthur Arbeau, a lumberman/farmer enlisted at Sussex, New Brunswick at the age of 20 to serve in the First World War, assigned to the 55th Battalion, Regt No. 4444838, earning $10/month, sent to his father. On his attestation form, he noted he was single. He stood 5'7" tall, weighing 155 pounds. He sailed overseas from Montreal to England in November 1915 aboard the S. S. Corsician. He then went to France where he was killed in action sometime in September 1916. The exact date of his death was unknown, but was deemed to be September 17, 1916 at Rouen, France.
Cora was put into the guardianship of Mrs. M. B. Coughlan as an 'illegitimate' child by August 17, 1920. Mrs. Coughlan received $12.00 Pension bonus for Cora from the government for Arthur Arbeau's service in WWI. Cora had a tonsillectomy when she was 9 years old. She also had chicken pox, smallpox and in 1940, had whooping cough. In the family that raised her, tuberculosis was evident.
On June 3, 1943, Cora Arbeau applied to join the Canadian Navy in Halifax, Nova Scotia. She wanted to serve her country. Her friend, Mrs. Tryphena Tracy, Parrsboro, Cumberland County, Nova Scotia was listed as her next of kin, as she had no known relatives. Cora had a Grade 8 education. She stood 5'4" tall, had dark brown hair, grey eyes and a medium complexion. She had false teeth. She had a crooked small finger on her right hand. She indicated she was Baptist. Her previous work experience was as a domestic for fifteen years in Halifax. "I can cook most everything -- meat, fish, pastry, etc. I can also iron very well." Her first choice was to be cooking, with her second choice as a steward. After the war, she hoped to find factory work. In one of her reference letters: "had a very hard and trying youth." Another: "a strictly honest maid." Another: "Miss Arbeau worked for me during the past winter, cleaning and straightening up my offices. Her work was quite satisfactory. I also know that she is a very good cook, and have seen samples of her cooking and it is above average." She received letters of reference from the wife of the Parrsboro Chief of Police, a school teacher, and town clerk and treasurer.
"Appearance: neat and clean. Plain. Looks strong and accustomed to hard work. Slightly grim expression. Speech: Average. Suitability: Cook. REMARKS: Miss Arbeau has been doing domestic work in private homes since she was fourteen. Has been working in a large boarding house where she cooks for an average of fourteen. She looks capable and isn't at all the flighty type. I believe that she would be a very hard worker and a very sincere person. She has asked for one month's notice as she does not want to leave her employer in a difficult situation. She seems a bit hard, and may be of rather impatient disposition, but I believe that she will a valuable worker." Sub-Lieut. A. M. Irving. She was accepted on June 15, 1943, taking some training in Galt, Ontario, earning 74%. Her best marks were in preparation of fish, meat, potatoes, and vegetables.
By August 11, 1943, she was working at the HMCS Conestoga, then in November 1943, she was posted to the HMCS Protector as a cook. In March 1945, she was assessed: "A good cook and an excellent worker. Most reliable in every way. Has an odd manner and is often not understood because of this manner."
From May 3 to 14, 1944, she was admitted to hospital with the diagnosis of nervous dyspepsia.
On August 20th,1944, she was admitted to hospital with a burning sensation in her stomach for three weeks that usually occurred some time after meals. On the medical form, it was noted Cora Arbeau had many corns and callouses on her feet due to poor fitting shoes. "Tends to be easily upset. Has been very busy. Feels people were shirking their jobs in galley. Things are better now, she says. When she entered the Navy, she was doing domestic work, easily upset, near a 'nervous break-down.' Regulating reports that this Wren does not get along with anyone and that has had to be put on a watch by herself." Her physical examination: "A somewhat obese woman who does not appear ill but who does not seem too intelligent. Had teeth removed in 1941. Probable diagnosis: Dyspepsia." An ulcer. She remained at the hospital until October 2, 1944
On October 26, 1944, she was admitted to the hospital again and was given many tests. She had surgery (partial gastrectomy) in early November, requiring blood transfusions. They discovered adenocarcinoma. By November 11, she was greatly improved, according to the doctors. Cora Arbeau was dreading the prospect of returning to the heavy work of her civilian occupation, fearing she would be discharged from the Navy, having no relatives or close friends. This brought upon feelings of depression. On November 15, 1944, she was allowed to go out of the hospital to a movie with another Wren. She returned to work on January 10, 1945, as she was anxious to return to duty. "It is submitted that during the past week, Wren Arbeau has carried on satisfactorily in the galley and has felt well apart from a mild upper respiratory infection. She has not been carrying on full duties as yet, but with the co-operation of the rest of the galley staff, her duties and hours have been arranged to be satisfactory." Helen M. Holden, Surgeon Lt. RCNVR
By April 17, 1945, she was deemed medically unfit. Leading Wren Cora Arbeau died on May 14, 1945 of stomach cancer. She was buried in the Fort Massey Cemetery, Halifax, Nova Scotia.
In her list of belongings, five pages' worth, she had jewellery, coins, pens and pencils, an autograph album, a sewing kit, shoes, knitting needles and yarn, five calendars, a box filled with clippings and personal letters, plus clothes.
The Birks bar seen above is from a private collection.
LINKS: