Olive Irene Clegg W1396
July 14, 1919 - June 17, 1944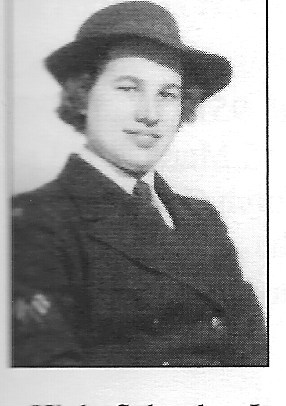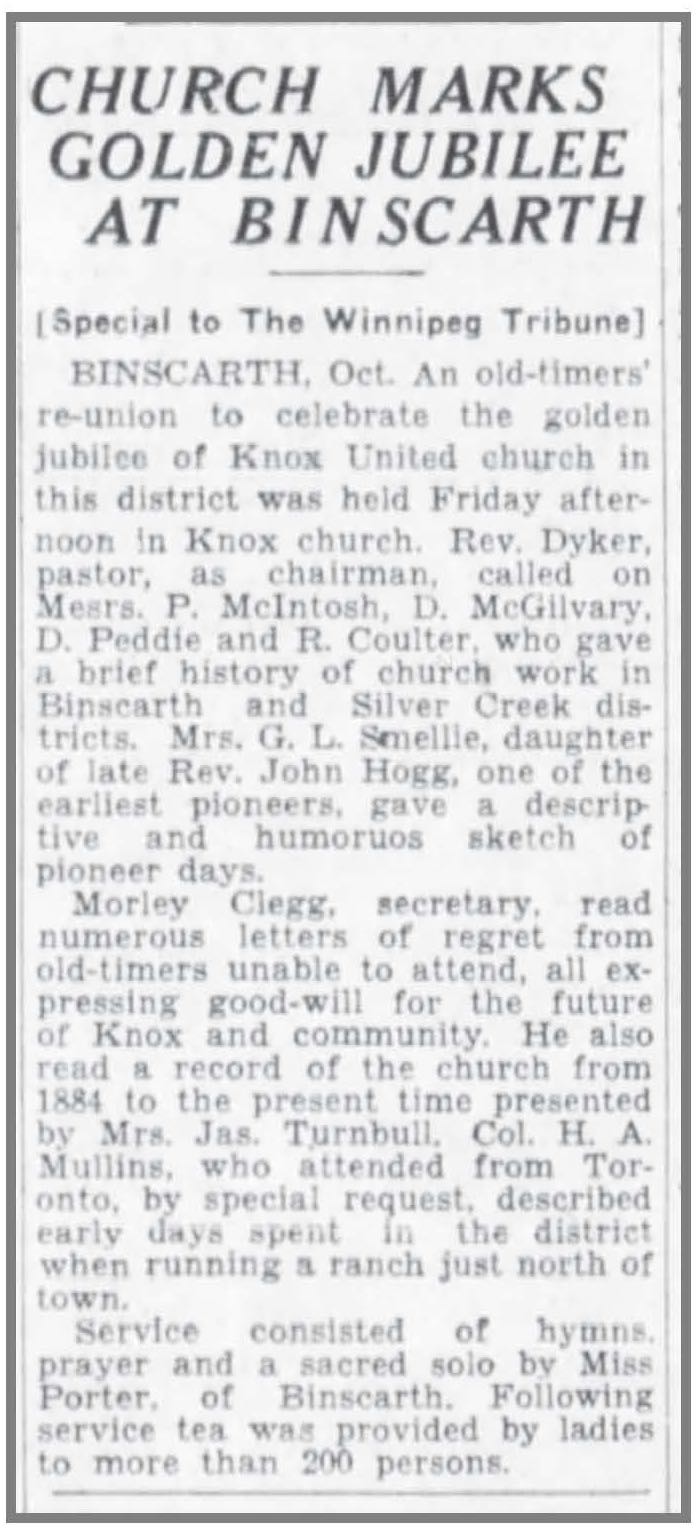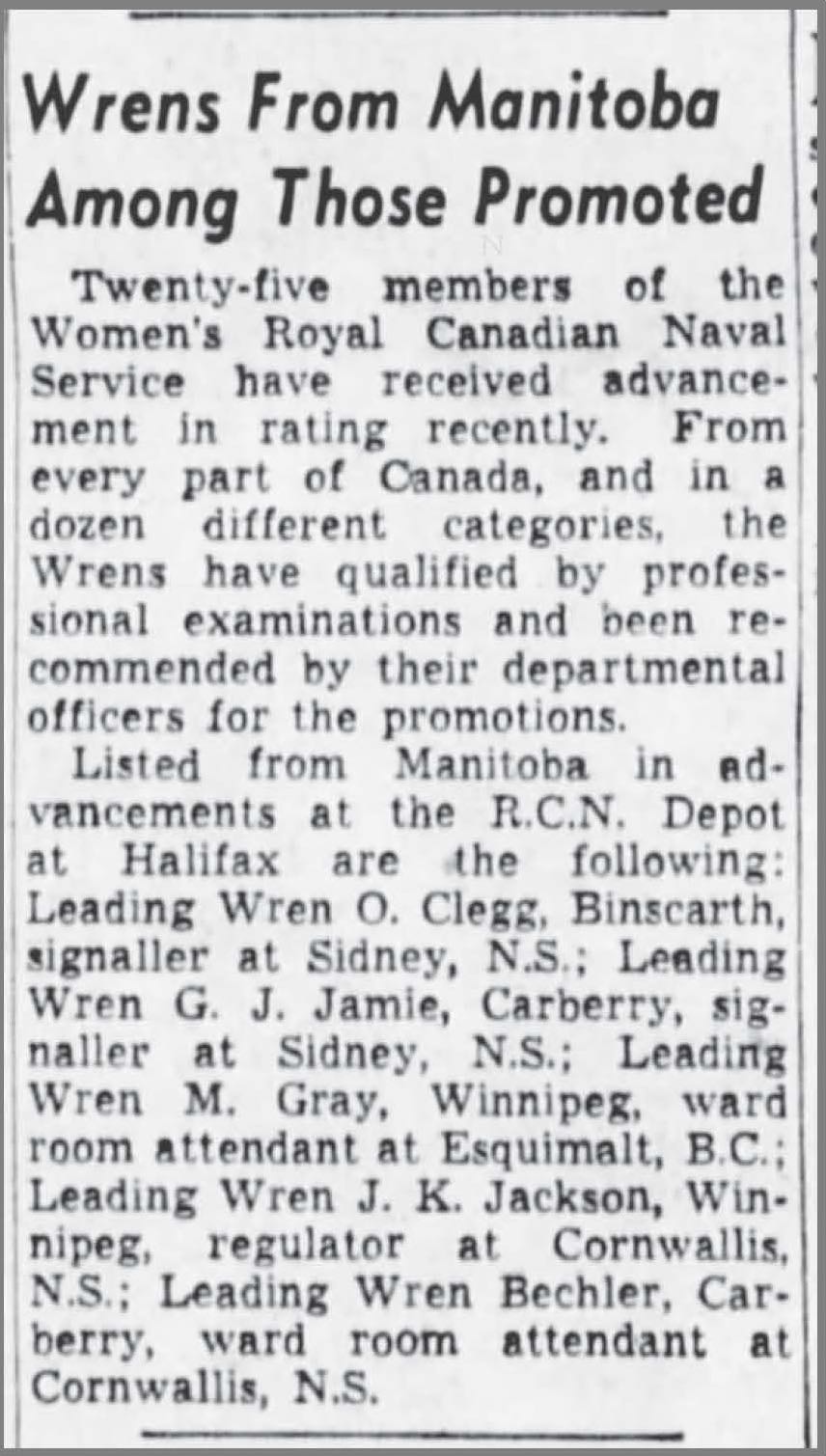 Women's Royal Canadian Naval Service
Olive Irene Clegg was the daughter of Morley E. Clegg and his wife Louise, of Binscarth, Manitoba. Olive had two brothers, Roland of Arrow River, Manitoba and Robert. Robert died in 1936 after an appendectomy. She also had one sister, Fanny Louise Graham, also of Binscarth. The family attended the Knox United Church, where Mr. Clegg, at one time, as the church's secretary.
She had a Grade 12 education. Olive did general housework for four years, then was employed by Manitoba Telephone System as a switchboard operator for two years. She wanted to return to her job after the war. She wore glasses.
Olive applied to the Royal Canadian Navy in November 1942, having had an interview at the end of October. "Still a little undecided as to joining. Wants to train someone to take her place before leaving. Does not get excited under stress." The interviewer definitely would recommend her for service. The Postmaster of Binscarth stated, "I would highly recommend her. In fact, I would like to engage her myself. A very fine girl and should be a credit to the Service." Olive noted she had her appendix out in 1938 and had a scar on her right cheek. She stood 5' 3 1/4" tall and weighed 131 pounds. She had light brown hair, brown eyes and a fair complexion. Appearance: "Very nice." It was noted she had four deficient teeth.
For her basic training, she was sent to Galt and Preston, Ontario in early April 1943, as a Probationary Wren, when she began commencement of pay. She was issued a list of clothing with the statement, "You will probably be required to stay in the Training Depot for one month. Upon completion of your training, you must be prepared to proceed direct from the Depot to the Establishment to which you will be drafted. Uniform will be issued as soon as possible. No underclothing is provided, as a grant of $15 is given in lieu. You should, therefore, bring with you serviceable underclothing and enough civilian clothing to last you for one week. The following list is for your guidance: 1 coat or raincoat, 1 suit and dress or 2 dresses, 2 nightdresses or pajamas, 2 pair bloomers, closed at the knee, 1 pair indoor shoes, 1 pair bedroom slippers, 1 dressing gown, 1 hat, toilet requisites and soap. (Shorts, slacks, bathing costumes, and any suitable sports equipment may be brought for use in Physical Training.) ONLY TWO suitcases are permitted, one of which should be reserved for the uniform issued at the Training Depot.
One month later, she was a Wren, switchboard operator Class II at HMCS Conestoga. She was reposted to the Protector June 22, 1943, and as of July 1, 1943, she was a Wren Signalwoman. By March 15, 1943, she was a Leading Wren Signalwoman, still at Protector II in Sydney, Nova Scotia. Her pay started at $0.90/day, the $0.95/day, rising to $1.45/day. She was assessed: "VG. Most efficient SBO and fully qualified in all respects. Has had previous experience." On September 24, 1943, she had a medical exam, noted she had had her last period 8 weeks prior. On June 6, 1944, she was discharged: "Medically Unfit." She died in Sydney, Nova Scotia on June 17, 1944.
On June 27, 1949, a letter from The Children's Aid Society of Cape Breton wrote a letter to Mr. McKinnon, Director of Child Welfare in Halifax. "...Surgeon Commander E. A. Amos, Commanding Officer, Naval Hospital, Point Edward, phoned April 30, 1944 to advise us that Miss Clegg had given birth to a baby on April 2, 1944. [6 lbs, 4 oz OR 4 lb 6 oz, depending upon report] Commander Amos asked the Society to remove the child from the Naval Hospital as soon as possible. On April 21, 1944, Miss Clegg was visited by a worker from the Children's Aid Society of Cape Breton and the baby was found to be in excellent health with no evidence of tuberculosis. Tuberculin test two days after birth was negative. Re-test and x-ray at ten days also showed negative results. The other had a negative Khan test and negative smears. The child had been registered as Carolyn Jane Clegg....On April 21, 1944, Surgeon Commander Walter MacKenzie stated that this girl was suffering from tuberculosis when they discovered she was pregnant. She became ill and entered the hospital on March 8, 1944. The lung lesion spread very rapidly and it was necessary to perform a Caesarean operation on April 2, 1944. The baby was born one month prematurely. Dr. MacKenzie stated that the mother would probably live two or three weeks but not much longer. There was no evidentce at the time of enlistment that the mother was suffering from tuberculosis. A sworn statement was obtained by Miss Clegg regarding the paternity of the child and details regarding this matter are on file. The putative father was also serving in the Navy at that time. The baby was made a ward of the Children's Aide Society of Cape Breton on April 24, 1944. She was removed from the Naval Hospital on May 5, 1944 and placed in the home of Mrs. Donald MacDonald...Inverness County. On June 20, 1944, the child suddenly became ill and Mrs. MacDonald placed her in the Inverness Hospital on the following day. Dr. J. A. Proudfoot stated that the child had tubercular meningitis and did not hold out any hope for its recovery. The child died on July 11, 1944 at the Memorial Hospital, Inverness." D. J. Coulter, Exective Director
On March 8, 1944, Wren Clegg wrote a letter requesting a discharge from the WRCNS on compassionate grounds. A/Surgeon Lt. Com. J. F. Elliott supported this request. "She is physically fit but it recommended for discharge on compassionate grounds as concealment [of the preganancy] will not be possible for much longer." She was seven months pregnant at the time. She was isolated in the hospital because of the "remote possibility of tuberculosis" when she was admitted, but also to avoid "revealment of her pregnant state." She developed pleursy. Dr. Elliott also felt that Olive Clegg might have already had tuberculosis when she enlisted. "In my opinion, preganacy was the chief reason for the flare up of her tuberculosis. In my opinion, this is more likely to occur under conditions of service than in civilian life." He did not think that the TB, pregnancy and flare up of the TB were due to Naval Service as such.
In January 1944, Wren Clegg wrote to the Unit Officer at HMCS Protector: "Dear Ma'am: I beg to enlist for service with the WRCNS, London, England or the WRCNS, United States re: Signal 11237A. I have the honor to remain your obedient servant, Olive I. Clegg." At one point, she had been considered by the RCN as suitable for overseas duty/foreign service.
Due to her pregancy and Caesarean Section, Olive received a blood transfusion. She was Type O. "Small frequent blood transfusions appear to be the form of treatment best suited to her case until pregnancy is terminated, after that she should respond to iron therapy." It appears Surgeon Commander E. Amos was going to give her Promizole, an anti-biotic to treat tuberculosis, but a telegraph dated April 10, 1944 stated that the drug was not available and date of release for investigation was uncertain. Wren Clegg stated that she felt her tuberculosis was caused by her Service. "I imagine it is. I came in physically fit. There was nothing the matter with me when I came into the Service." After the Caesarean Section, Olive's "course has been slowly downhill. The anemia cleared up and her blood picture has remained comparitively normal...the outlook is bad and her chance of recovery very small. She is certainly unfit for naval service and will probably always be so. She is in no condition to be moved and is not likely to be so for one to two months, if recovery occurs. An attempt to secure Promizole has been unsuccessful."
A letter from Reverend G. Roy Inglis, Chaplain in Charge at HMSC Protector to Mr. and Mrs. Clegg, dated April 4, 1944: "About three weeks ago, I met your daughter, Olive, in the Naval Hospital here and it is possible that she may have told you that I know Mr. and Mrs. Frank Barratt, and that I vsited their home in Binscarth a few years ago. A few days back, I discovered that Olive was pregant and last Sunday, she gave birth to a child. When she was admitted to the hospital tuberculosis was suspected, and now it is know that there is extensive involvement of lungs and abdomen. It has been Olive's desire to keep her mistake from you; and not cause you pain and suffering. I had a talk with her today and pointed out that, loving her as parents do, you would not want her to suffer and bear this burden alone. She has therefore consented to let you know what has happened. At the present time, everything is being done for her, that the best medical and nursing care can do; but there is one thing that can lift a tremendous load from her mind, and that is to hear from you, and to know that you still love her in spite of all that has happened. I will be keeping in close touch with Olive, and if there is anything I can do to help her, I shall gladly render any service I can. Please feel free to write me at any time."
Olive Irene Clegg was buried at the Binscarth Cemetery.
LINKS: