Frances Eunice Polgreen
May 20, 1911 - May 11, 1943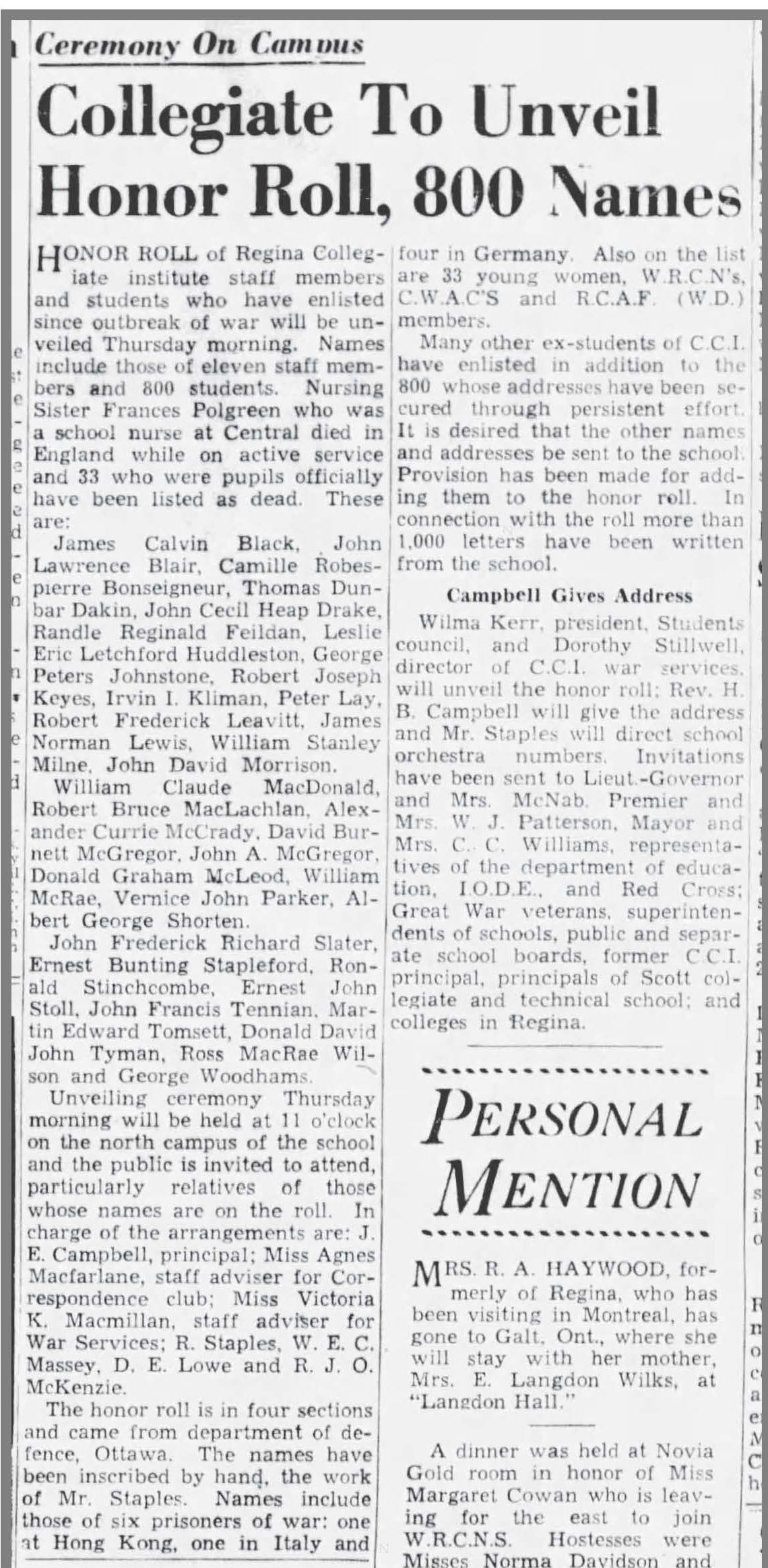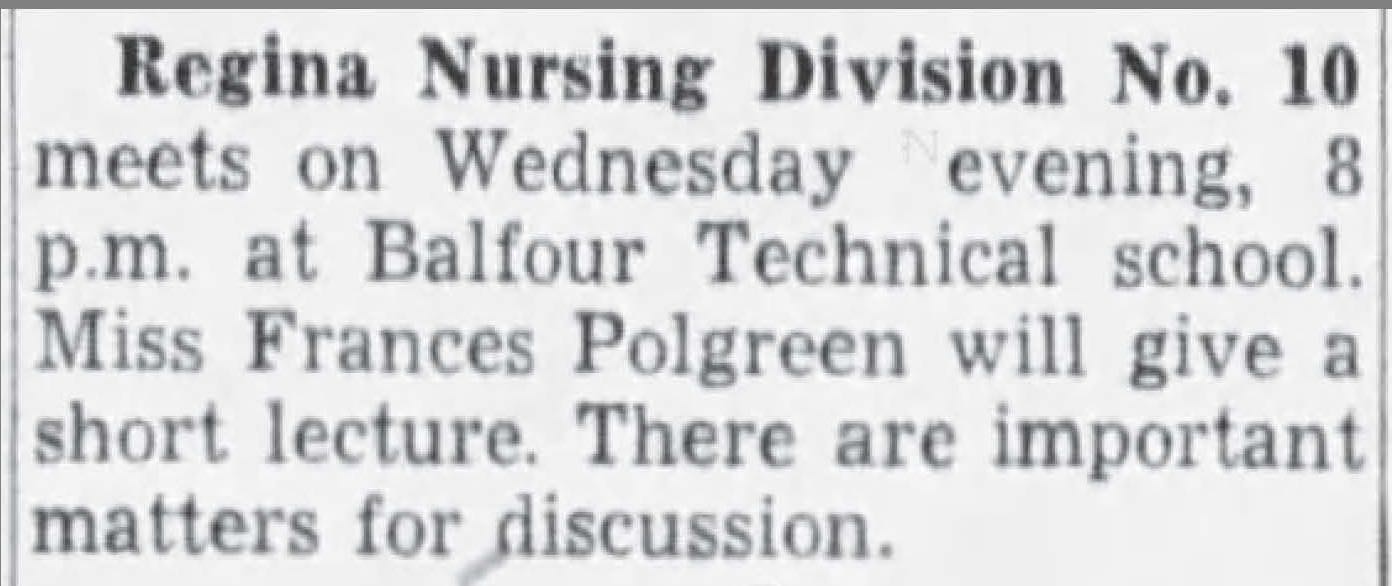 Nursing Sister
Royal Canadian Army Medical Corps
Frances Eunice Polgreen was born in Saltcoats, Saskatchewan on May 20, 1911. She was the daughter of Austin and Violet Polgreen, and the sister to Florence Meta, 40, at home in Saltcoats, and Edgar Austin, 41, who was in service with the 33rd Battalion, 9th Infantry Brigade, New Zealand Forces, Middle East during the war. The family was Baptist.
Her primary education was at Crescent School, then attended high school in Yorkton, Saskatchewan.She took her nursing training at St. Boniface Hospital, in Manitoba, from 1935 - 1938. She took a 60 hour lab course in Winnipeg, plus a four week public health course at the University of Washington in Seattle. In 1939, she was in charge of a small hospital in Ethelbert, Manitoba. In 1940, she was an assistant nurse in the Regina collegiates as a public health nurse for 18 months. She was a member of St. John's Ambulance as of October 1941. She had twelve months as a private duty nurse and three months of general hospital duty.
Nursing Sister Polgreen enlisted with the RCAMC on December 3, 1941. Her first posting was to No. 8 General Hospital in Debert, Nova Scotia. She was to have headed overseas in January 1942, but it was cancelled. She was granted a special leave in February 1942. She then disembarked for England in March 1942, posted to No. 8 Canadian General Hospital.
At the time of enlistment, she stood 5' 4 1/2" tall, weighed 120 pounds, had blue eyes and light brown hair. She had a healthy mouth and wore glasses. She had her appendix removed in 1941. She indicated on one form that she wanted to return to nursining after the war was over.
In May 1942, she was granted a private leave.
On April 22, 1943, Lt. Nursing Sister Polgreen was admitted to hospital. "Felt well until 2-3 days ago when she noticed she wasn't 'up to the mark'. She had an infection on the tip of her left thumb, but the medical staff were unable to secure any penicillin. Her temperature was swinging. A blood transfusion was unsuccessful in easing her symptoms.
By April 25, she was classified as 'dangerously ill'. She died on May 11, 1943, at 2100 hours at No. 8 General Hospital in the UK. Cause: staphylococcic septicaemia.
Lt. Nursing Sister Frances Eunice Polgreen's personal effects were itemized after her death. They included the complete works of Shakespeare, a book of poems, Lady of the Lake, toiletries, a souvenier menu with photos, some jewellery, souvenier spoons, her banking information, clothes, and a bicycle. She left her radio to her friend, Frances Dean, of Wapella, Saskatchewan.
She is buried in the Brookwood Military Cemetery in Surrey, United Kingdom.
LINKS: