Marion Elizabeth Bell
December 9, 1911 - September 26, 1940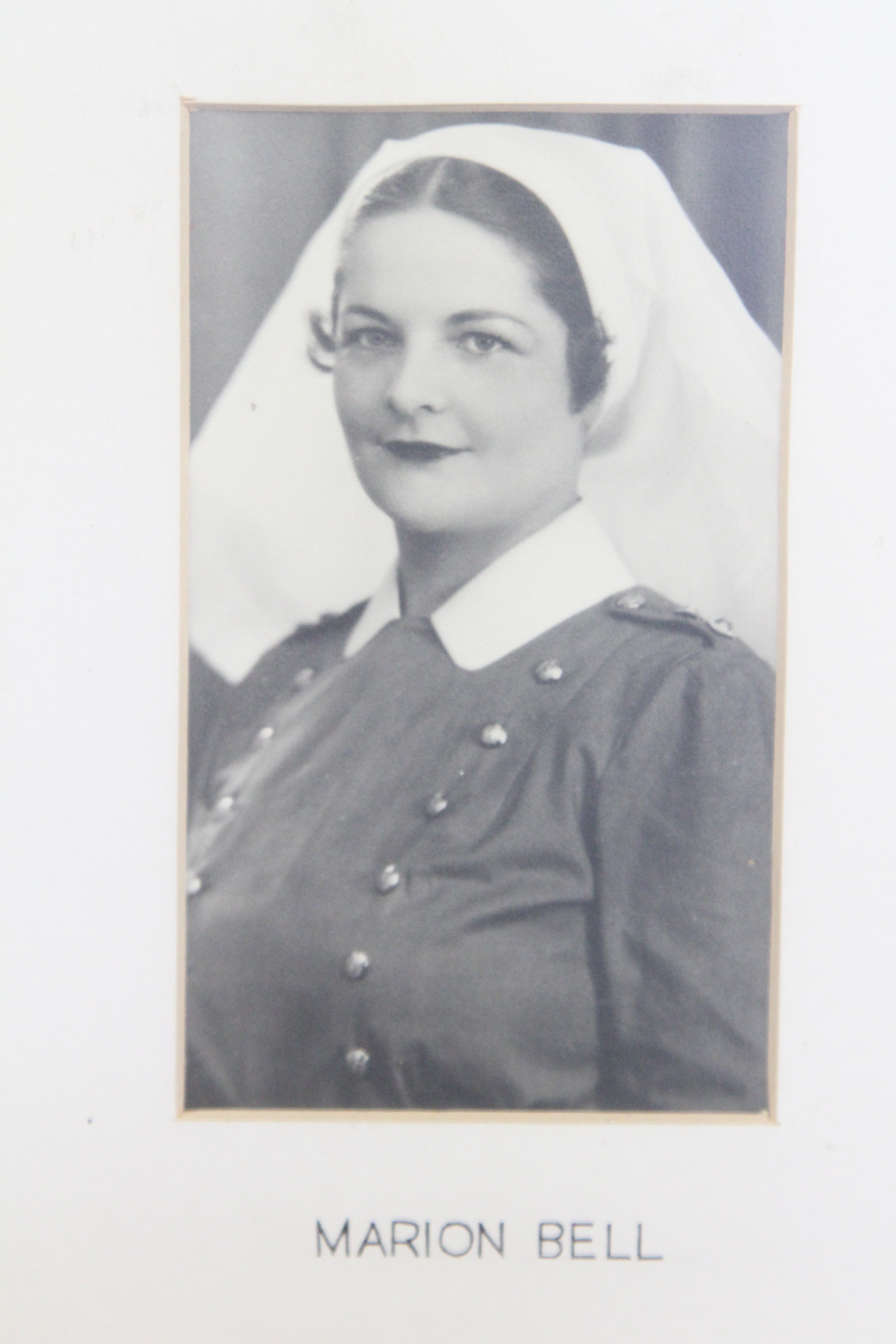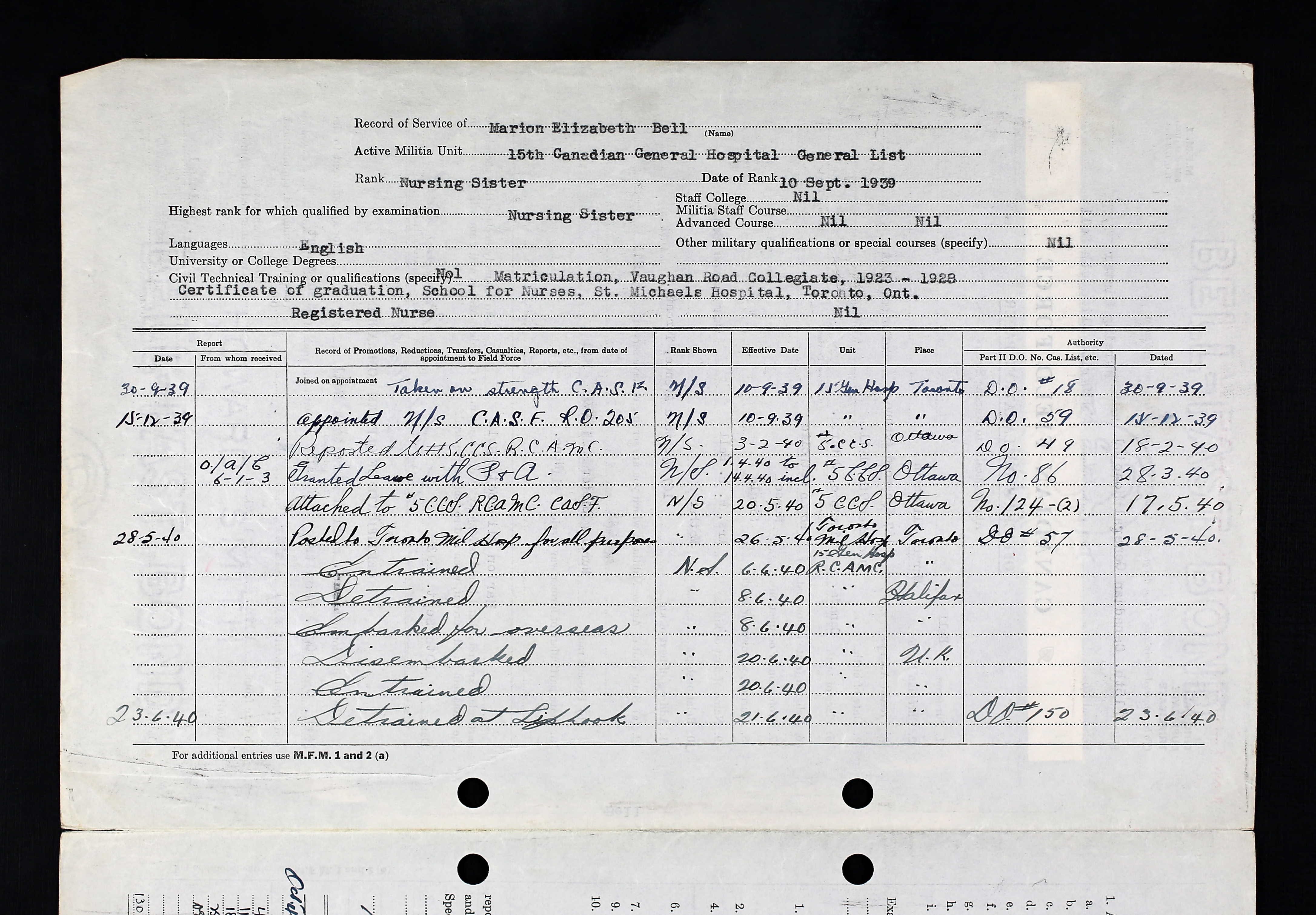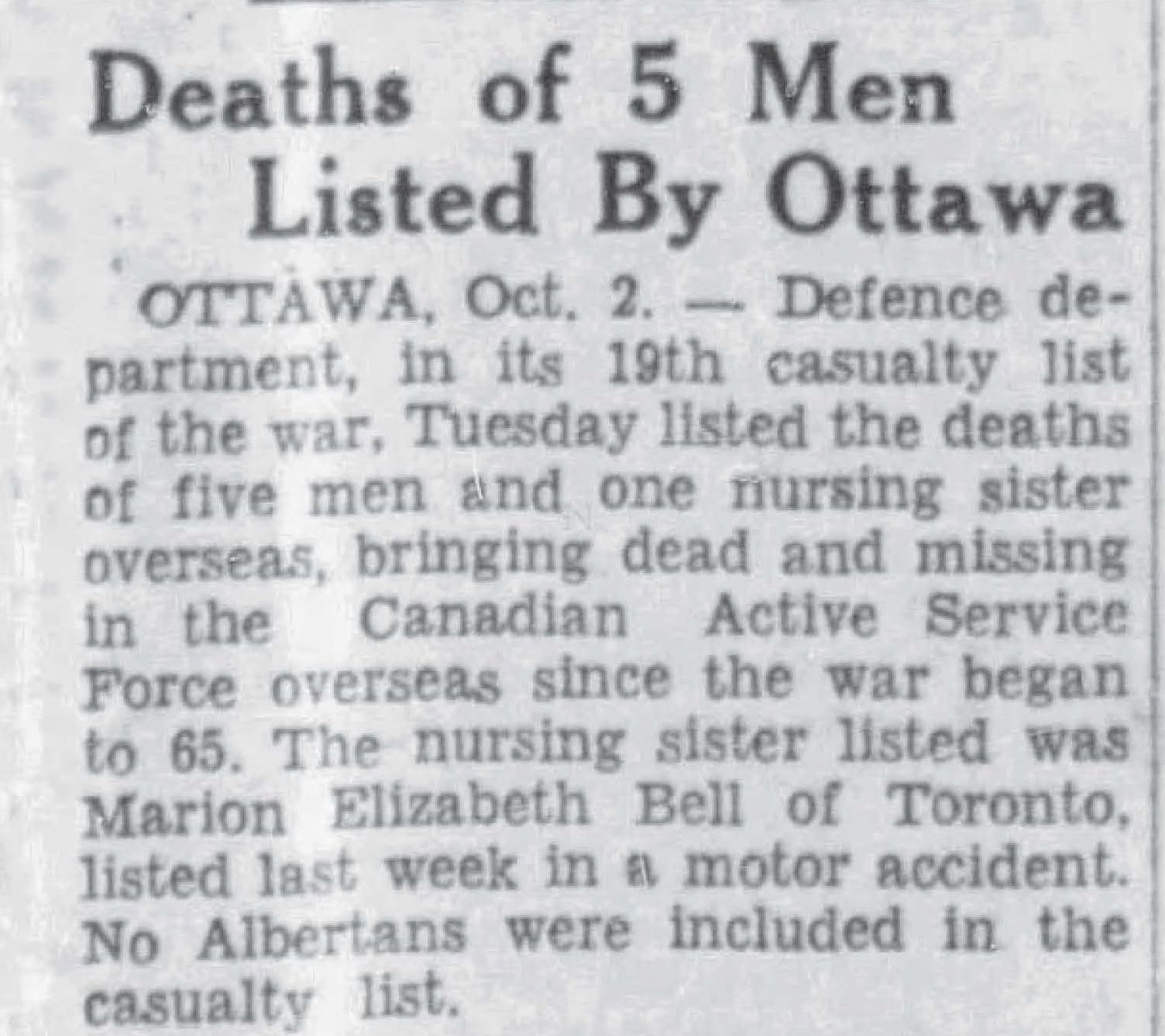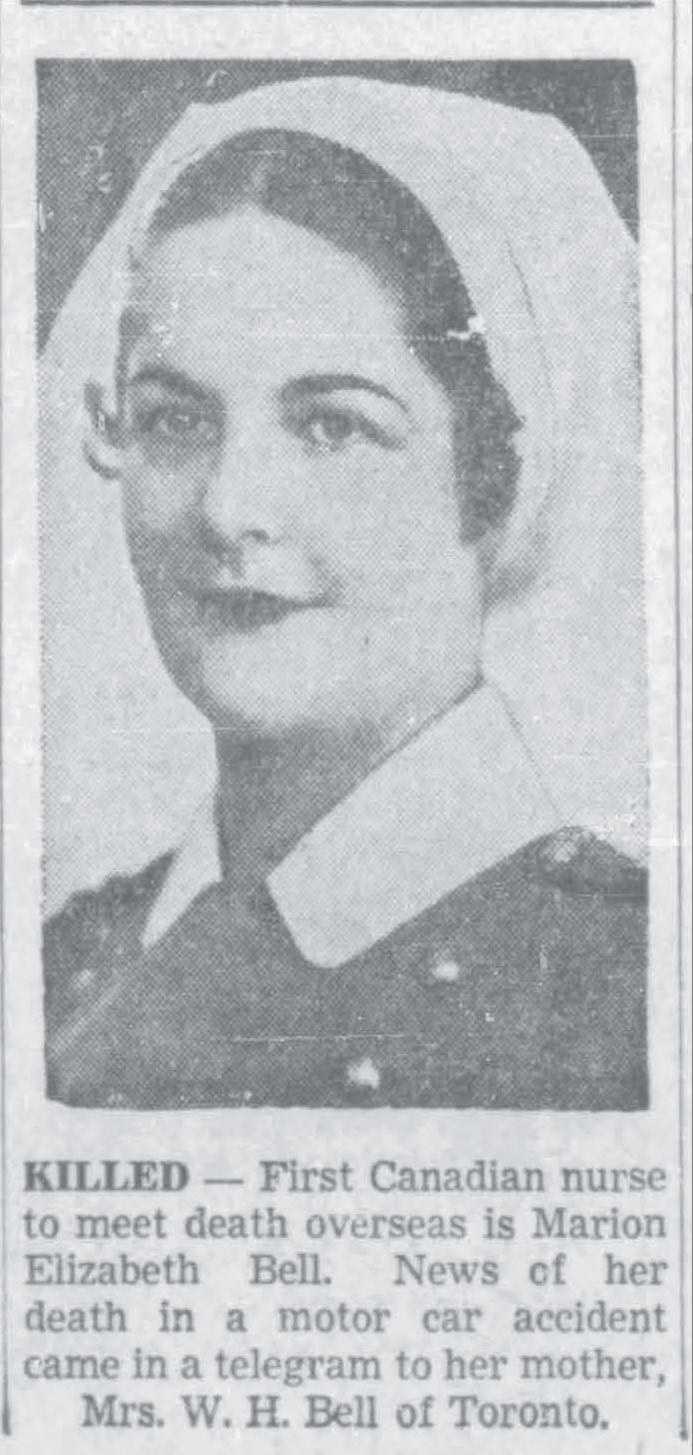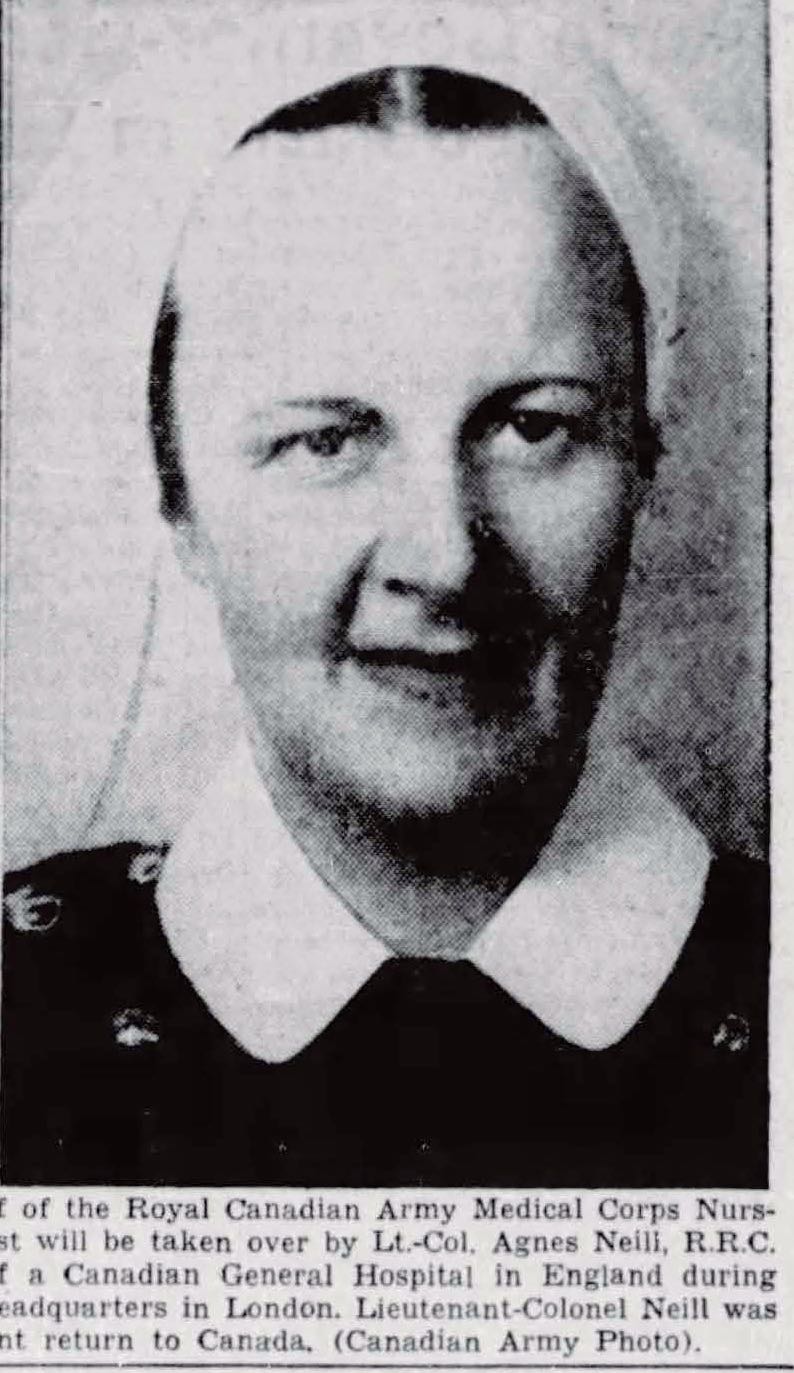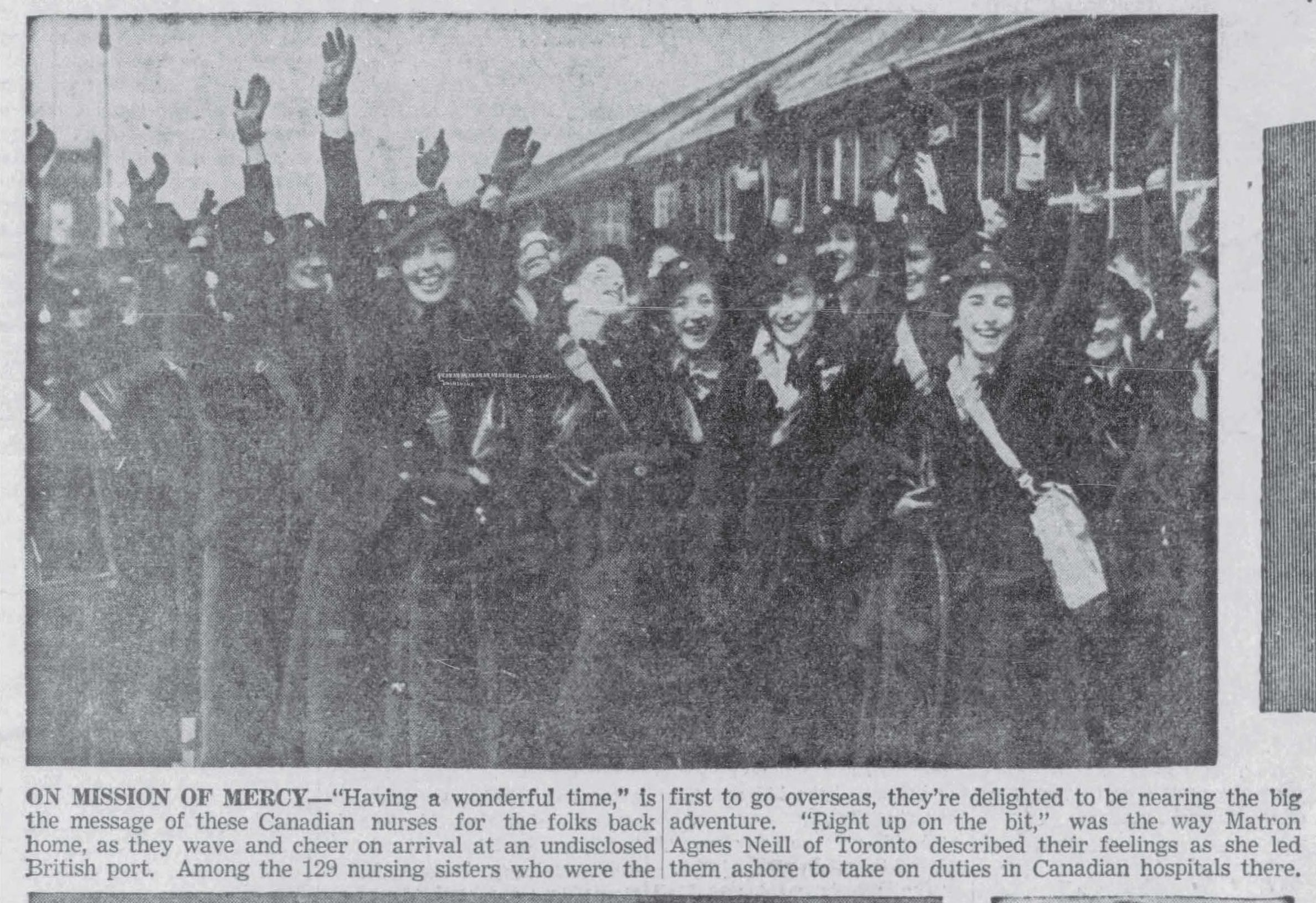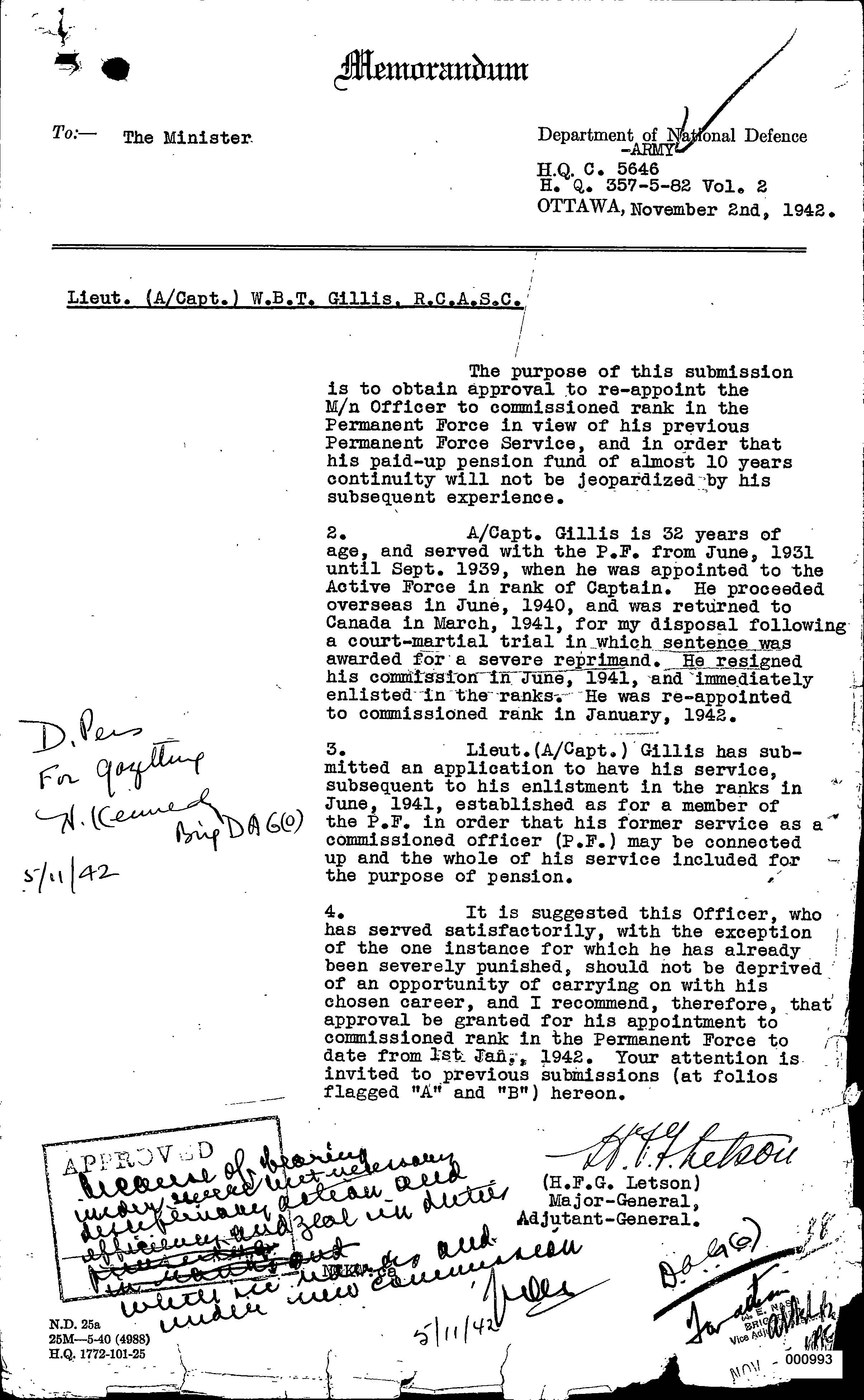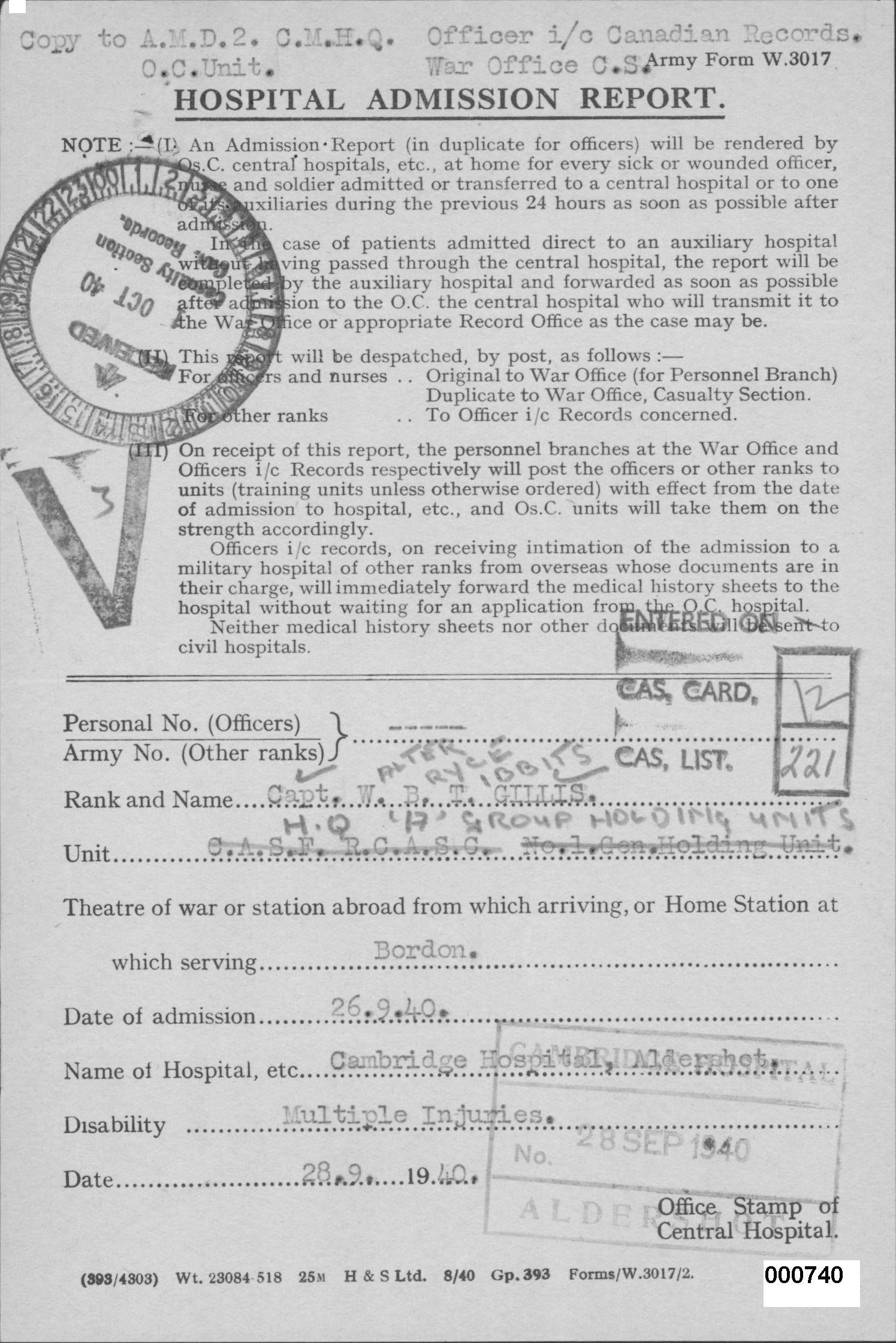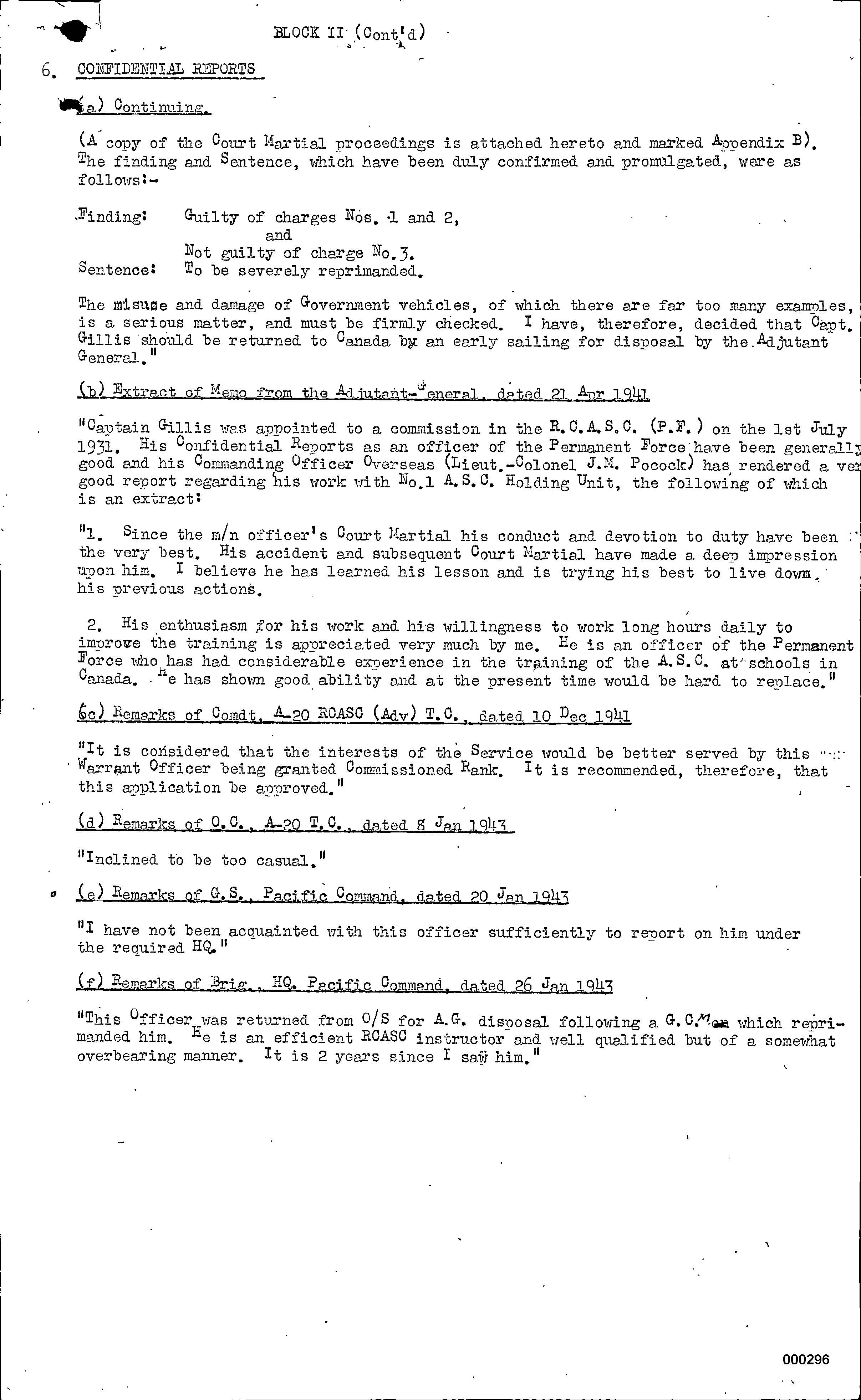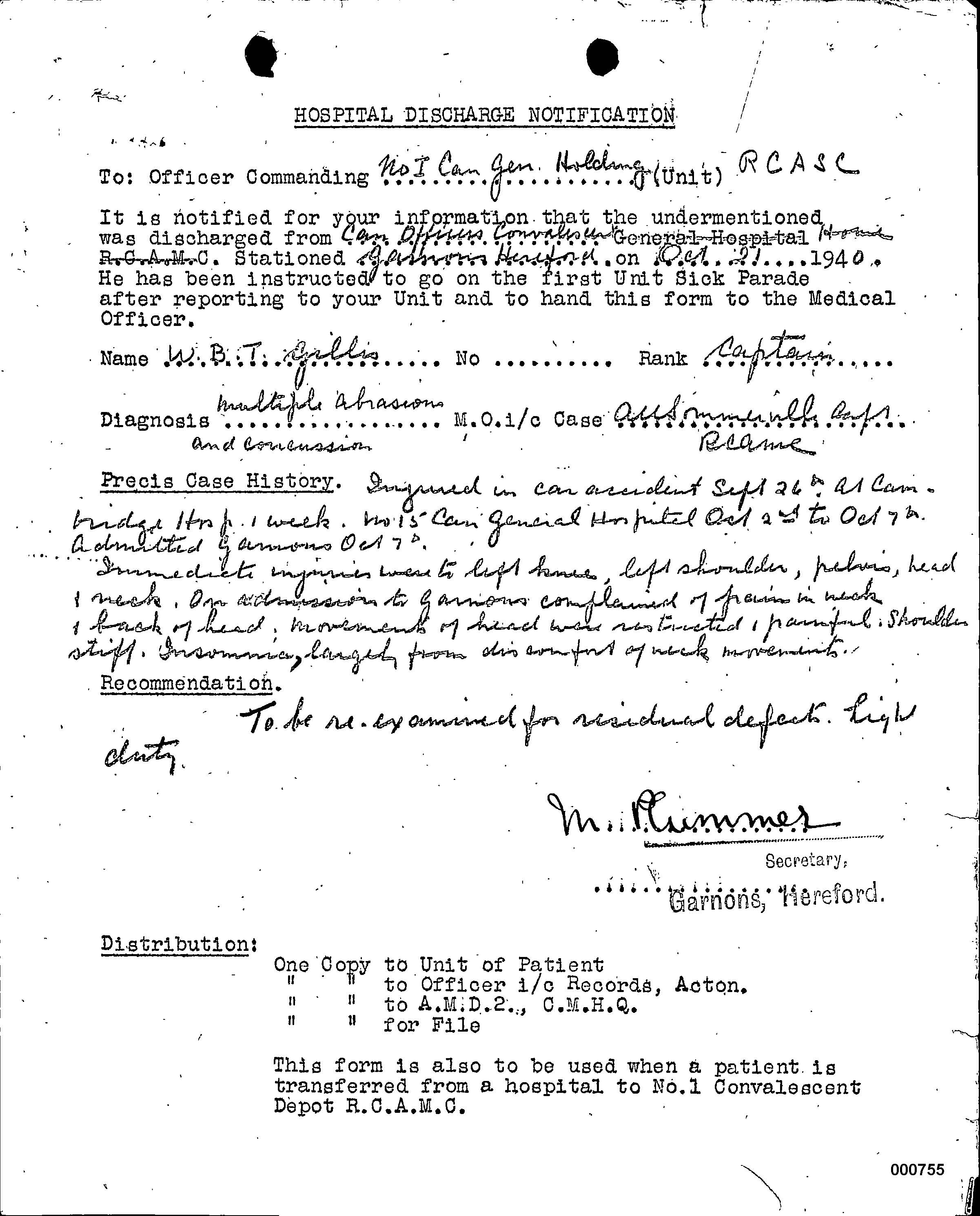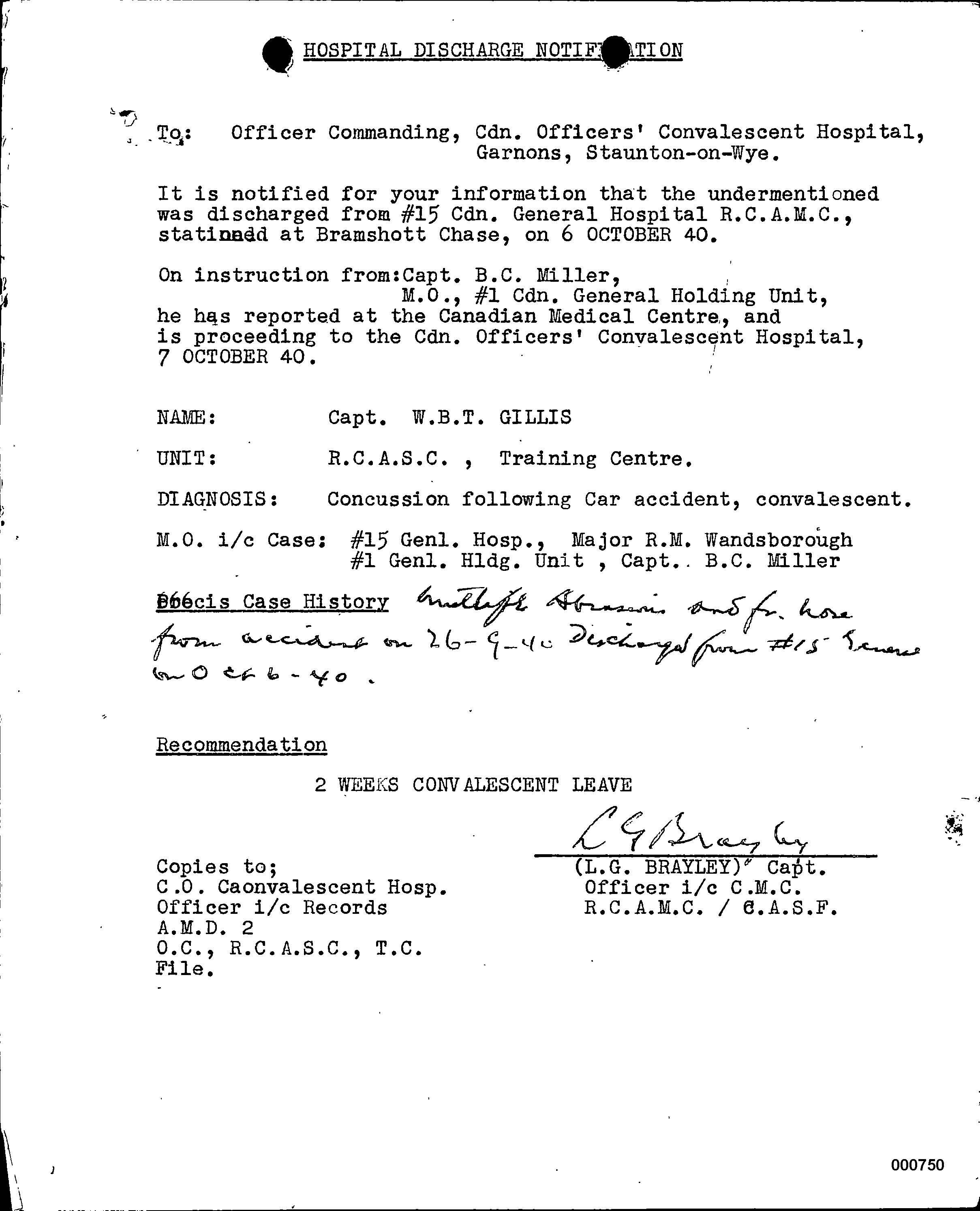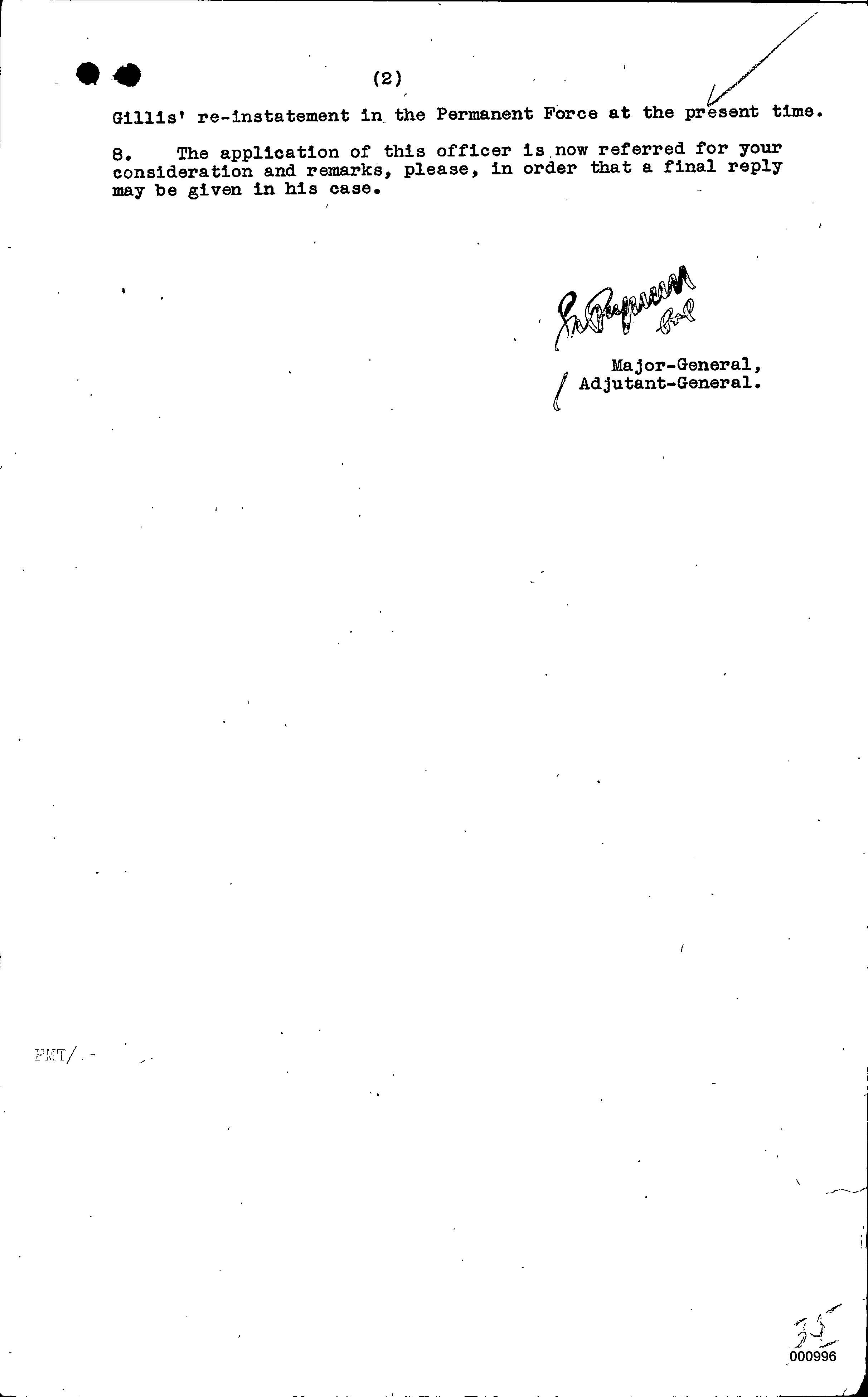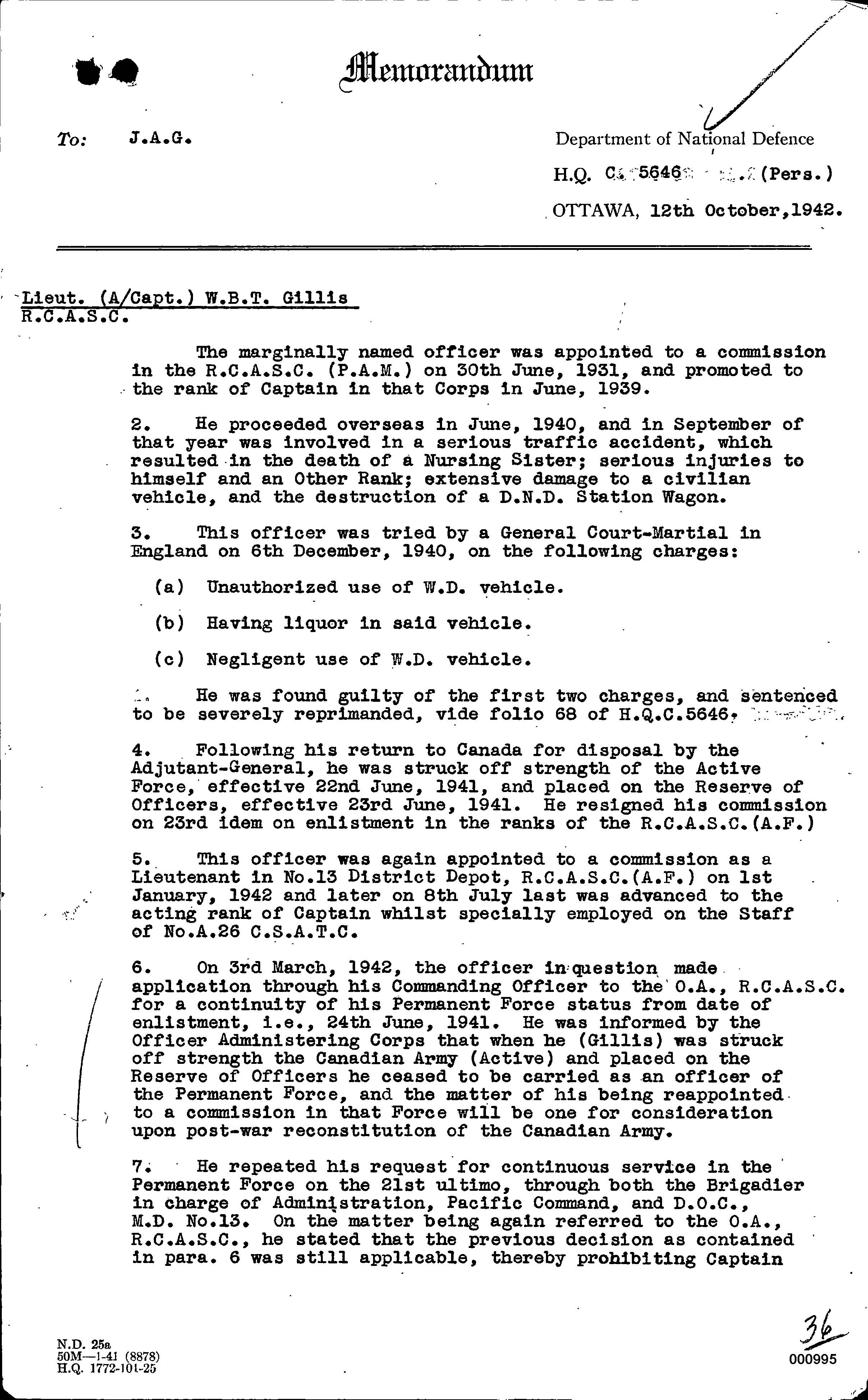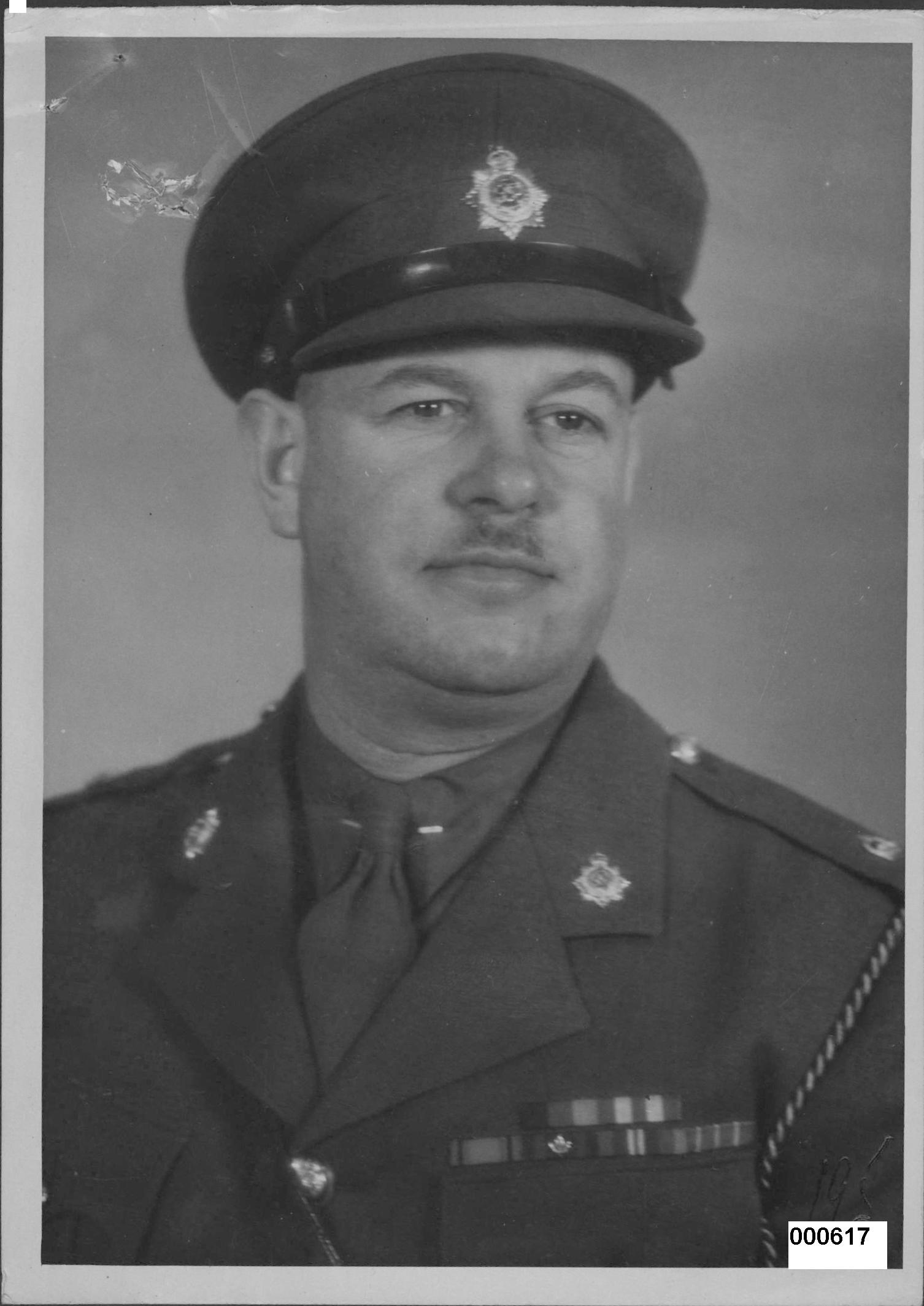 Nursing Sister
Marion Elizabeth Bell was the daughter of William H. Bell and his wife, Mary Anne Bell of Toronto, Ontario. The family was Roman Catholic.
Marion trained at St. Michael's Hospital in Toronto, Ontario.
Marion Elizabeth Bell enlisted with the RCAMC on September 10, 1939 in Toronto, taken on strength September 30, 1940. She stood 5'4" tall, weighing 158 pounds. She had medium brown hair and blue eyes.
Training and Postings:
Appointed Nursing Sister, CASF, R.O. 205, September 19, 1939, Toronto
Reposted to No. 5 CCS, RCAMC, February 3, 1940, Ottawa
Attached to No. 5 CCS, RCAMC, May 20, 1940, ttawa
Posted to Toronto Military Hospital, May 26, 1940
Posted to 15th Canadian General Hospital, United Kingdom, June 1940
Nursing Sister Bell had a leave on January 12, 1940 and, plus was granted a leave of absence on March 28, 1940, effective April 1 - 14, 1940. Upon arriving in the UK, she was granted a "Landing Leave of Absence" on June 23 - 27, 1940.
Nursing Sister Bell took the train from Toronto to Halifax on June 6 - 8, 1940, embarking Canada for the UK on June 8, 1940, arriving June 20, 1940. She then took another train that day where she travelled for one day, arriving at her destination, Liphook, Hampshire, England on June 21, 1940. She may have been part of the first group of Nursing Sisters to arrive in England, accompanied by Matron Agnes Neill.
On September 26, 1940, Lt. Marion Bell was killed. On October 2, 1940, Colonel C. A. Rae, CO 15th General Hospital, RCAMC, having been duly warned stated "that on Thursday morning September 26, 1940, at 0800 hours, the police sergeant in charge of the Surrey County Police at Bagshott telephoned me to state that a woman had been killed in a road accident at 540 hours that morning. He stated that from the uniform, identification card and discs, the deceased was N/S Marion Elizabeth Bell of the 15th General Hospital RCAMC, accompanied by Matron Agnes C. Neill. I drove to Bagshott, Surrey, and identified the body as that of the above nursing sister. The coroner had been notified and a post-mortem examination and inquest ordered. Consequently, the body and all effects were retained in the charge of the police. On Monday morning, the 30th of September, I secured the release..."
Matron Agnes Neill (1898-1950), from Peterborough, was the chief matron of Canadian Nurses overseas. She had over 1000 nurses under her command by 1944.
Additional information has been found [July 2022] in the files of Walter Bryce Tibbits Gillis, the man driving the vehicle. He was courtmartialed and sent back to Canada, resigning his commission, joining the ranks, after his conviction, to remain in the Canadian Army. He returned overseas in 1943. Nursing Sister Bell's death was considered "death by misadventure." See Court of Inquiry for more information.
Lt. Marion Bell was buried in the Brookwood Military Cemetery, Surrey, United Kingdom. Her death, being the first Canadian Nursing Sister killed during WWII, made newspapers across Canada.
LINKS: