Ruth Louise Ashley
November 8, 1915 - June 6, 1943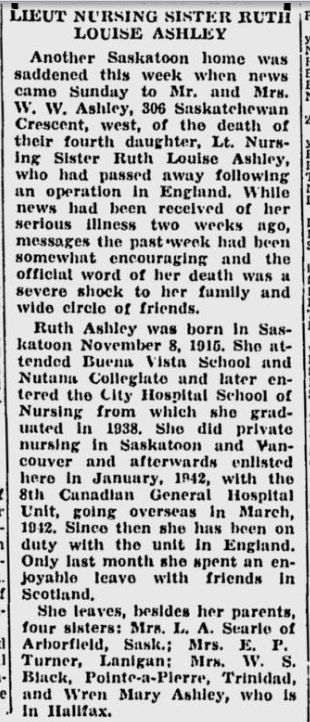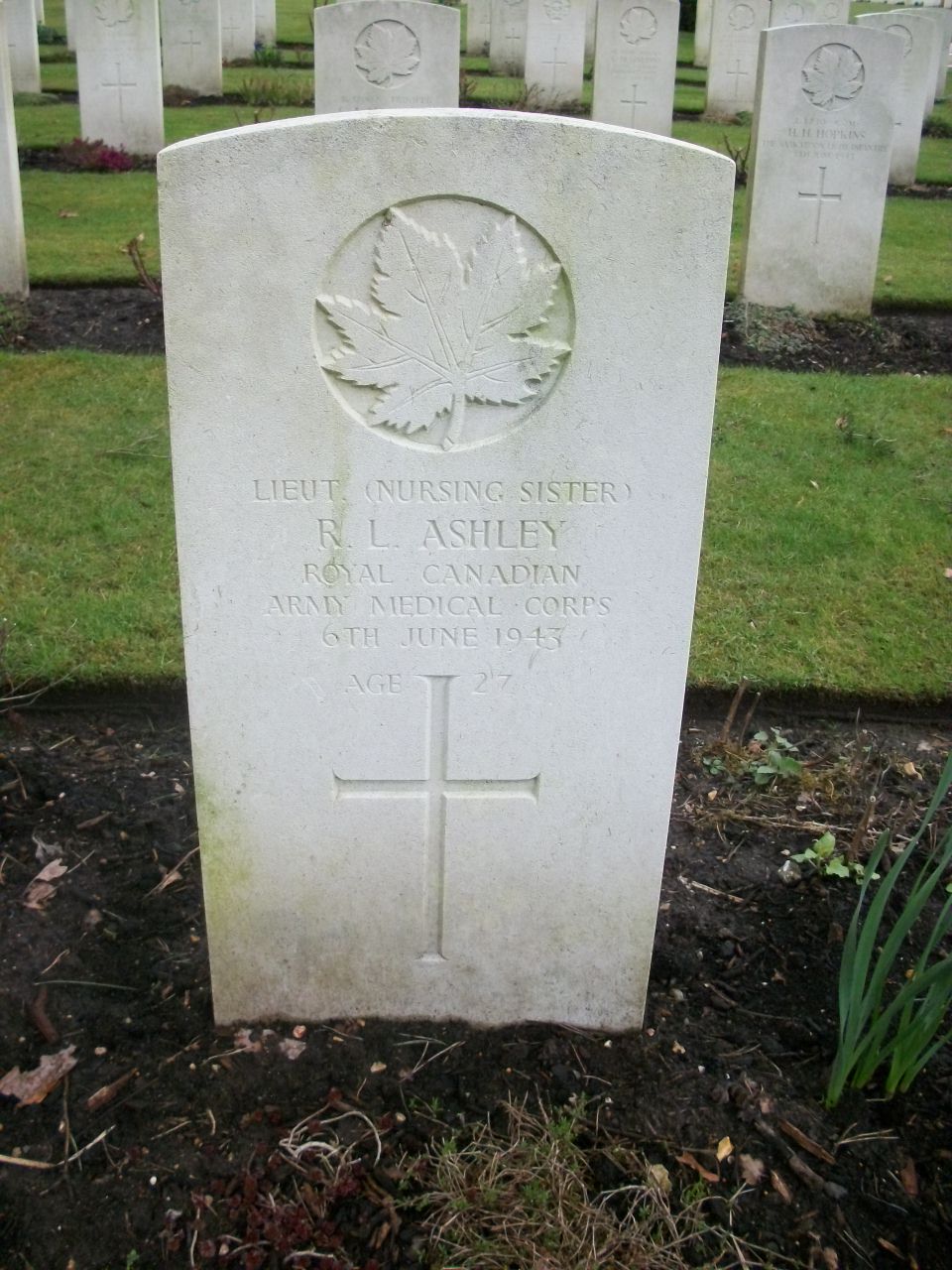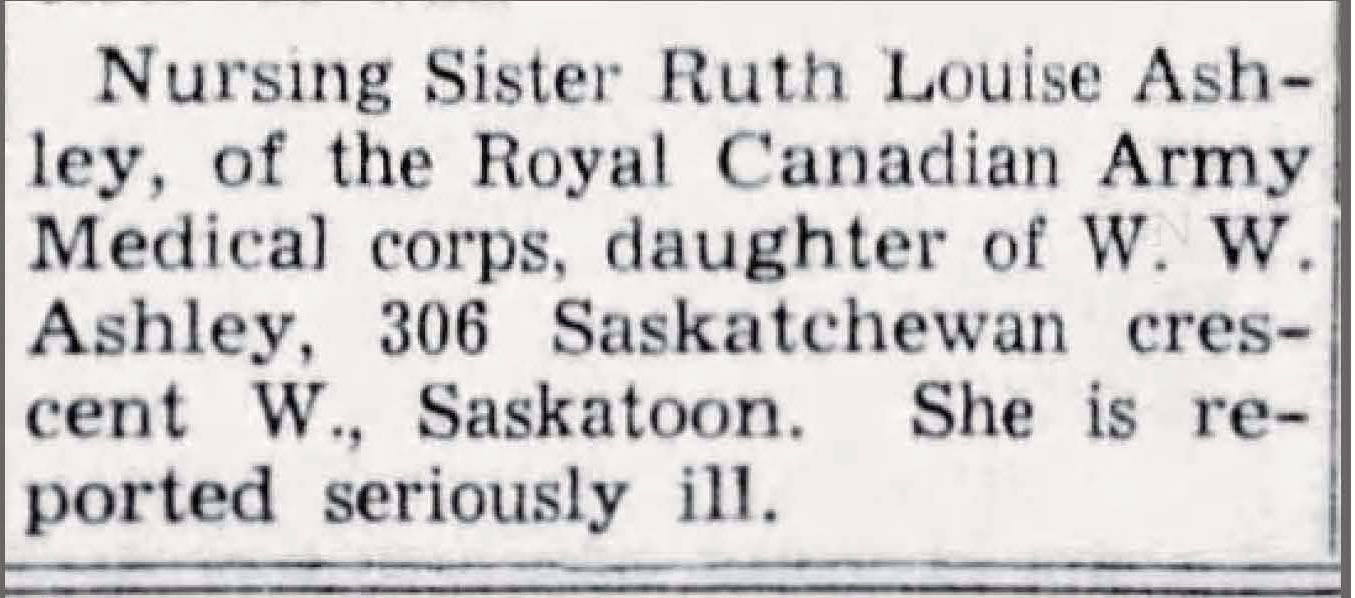 Nursing Sister
Royal Canadian Army Medical Corps
Ruth Louise Ashley was born in Saskatoon, Saskatchewan. She was the daughter of Wyndham Winkler Ashley and his wife, Dora Mary Ashley. Her father was an insurance broker with his own company, W.W. Ashley Insurance, Real Estate and Rentals in Saskatoon. Ashley was the second youngest of five daughters. Her sisters: Dora, Grace, Martha and Mary. The family attended the United Church.
She stood 5'1 3/4" tall, had dark brown hair and brown eyes.
Ashley attended the City Hospital School of Nursing from 1935 to 1938 and became a Registered Nurse. She worked as a private nurse for three years plus did general nursing duty in Saskatoon and Vancouver.
She enlisted in Regina, Saskatchewan on December 8, 1941 and found herself in Debert, Nova Scotia by January 15, 1942 ready to be sent overseas. She indicated she wanted to return to her position after the war was over.
For some reason, she was supposed to have been in England later in January 1942, but her posting was cancelled and she did not arrive until March 1942.
She was posted to No. 8 Canadian General Hospital.
In May of 1943, she went to Scotland with friends on leave. On May 10, 1943, Nursing Sister was admitted to No. 8 Canadian General Hospital, feeling ill. The Hospital Discharge Notification form indicated that she had had mumps, whooping cough and tonsillectomy as a child, but had always been healthy otherwise, with the exception of being bothered by hives. The doctors took 'stero films' of her skull for analysis.
It was discovered she had a slow growing cerebral tumour. Surgery was required. A large amount of the tumour was removed on May 24, 1943. She was returned to the ward in good condition, but the surgeon felt she would have 'a stormy post-operative course.' Over the course of the next 13 days, Nursing Sister Ashley had a series of epileptic seizures.
Many cables were sent to her parents in connection to their daughter's condition. On June 1, 1943, her father received a letter explaining to him that his daughter was still 'dangerously' ill, but there had been a marked improvement in her condition.
Nursing Sister Ruth Louise Ashley died on June 6, 1943 at Basingstoke Hospital at 0200 hours, and is buried at the Brookwood Military Cemetery in Surrey, UK.
In the inventory of her personal effects, she had one trunk and two grey cases, plus a dunnage bag. She kept a diary and an autograph album, plus birthday book.
Ashley Peninsula is named after her, located in north eastern Saskatchewan.
Additional information can be found through Ancestry.ca
LINKS: